World's first scholarly fragrance distills the Getty's art collections into unique signature scent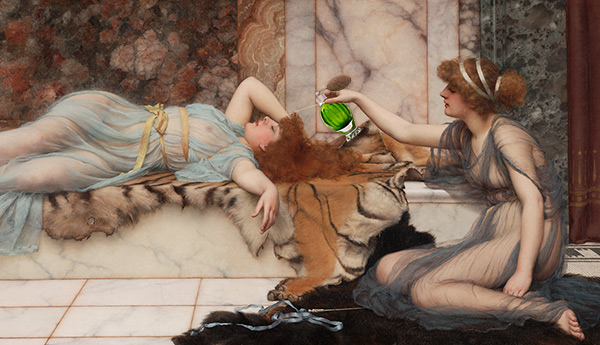 Inspired by the success of the Open Content Program, which provides free access to over 10,000 artwork images for any purpose, the Getty is pleased to announce the launch of the world's first art history cologne, Eau d'Open.
With a base of parchment and pottery sherds, tempered by high notes of varnish, Sèvres porcelain, and Renaissance typography, the unisex fragrance will begin shipping from the Getty Store by May 1, with free digital download planned for later this year.
The result of months of intensive interdisciplinary research, the move is the logical next step in the Getty's mission to make the world's artistic heritage accessible to all. Scentologists used the Getty Center's state-of-the-art labs to distill 8,000 years of art history into smell form, drawing on alchemy manuals in the collections for secrets critical to the R&D process.
In early trials, wearers of Eau d'Open were rated 14% more highly in attractiveness and 22% more highly in critical thinking skills than test subjects doused in competing brands. Term papers and dissertations lightly spritzed with the scent also received higher marks than those submitted either with no smell, or electronically.
Image above: Mischief and Repose (detail, with perfume bottle added), 1895, John William Godward. Oil on canvas, 23 x 51 1/2 in. The J. Paul Getty Museum, 79.PA.149