When we set out to design this blog, we looked at irises—lots of them. We asked curators and members of the blog team to pick favorite irises, both literal and metaphorical.
There were camera irises, like those in the cache of historic cameras in the photographs collection. There were flowers and fleur-de-lis. There were systems and signs, such as Alberti's Renaissance diagrams on perspective and Alvarez Bravo's optical parable.
Antiquities often have haunting eyes. Some ward off evil. Others are majestically blank, with no irises at all—a reminder of the paint that once adorned them.
We spent days gathering images from the collection. Portraits were inexhaustible: the deep-set eyes of a Romano-Egyptian matron, the dark glance of Cezanne's melancholy young woman, Warhol's self-portrait in drag. And—babies, horses, even birds with distinctive irises of their own.
But in the end, we chose the eyes you see here—youthful, alert, maybe a little sly.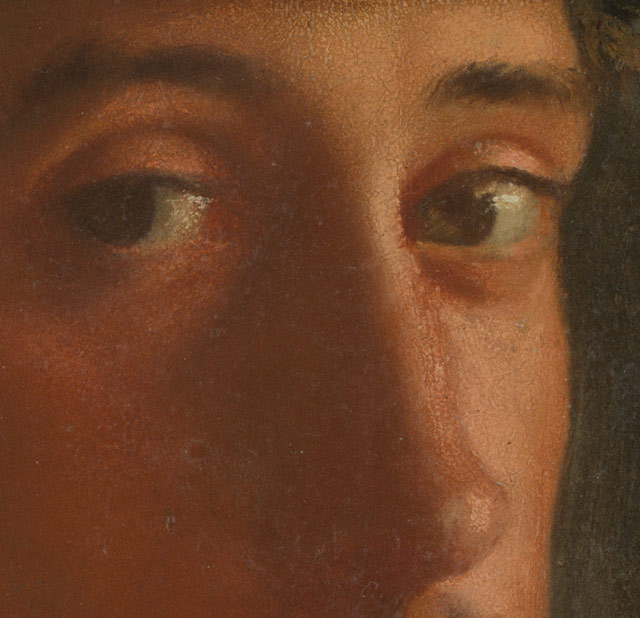 Can you name those eyes? Leave a comment below with your guess, and tell us if you have your own favorite artistic eyes.
The prize? Irises, naturally: a copy of the book Irises: Vincent van Gogh in the Garden by Jennifer Helvey, published by the J. Paul Getty Museum.