What inspires you to pull out your camera and take a photo? We love to see visitors capturing moments at the Getty Villa and the Getty Center to share with family and friends. If you have photos of your visit to the Getty, we're eager to see them, too! Show us your memories and check out how creative our visitors are at our Flickr group, My Getty Visit.
Here are two of the photos from our group—with stories from the photographers describing what inspired them.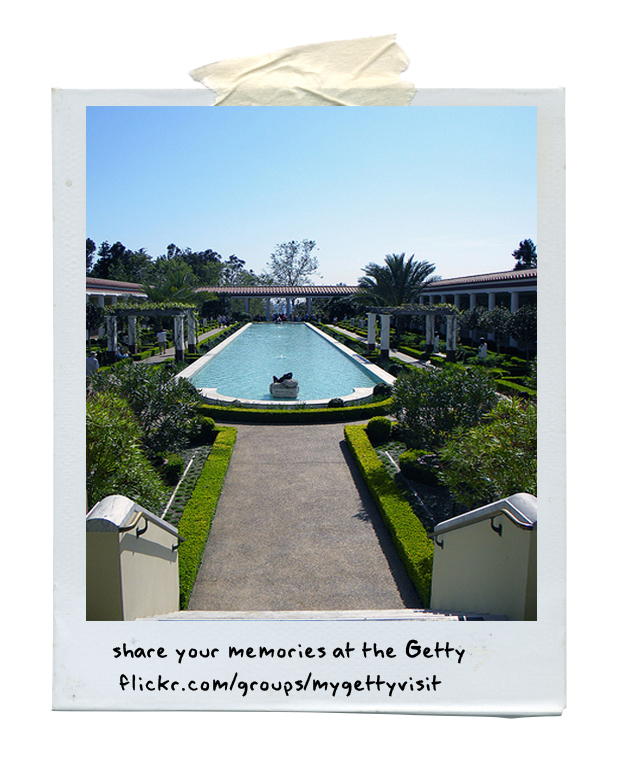 When exiting the Villa, standing at the top of the steps, I was captivated by the serene beauty of the pool and surroundings and it seemed to be the perfect photo opportunity…one of many, I might add, I was able to take home from this extremely enjoyable trip.
Photograph by SDWelch1031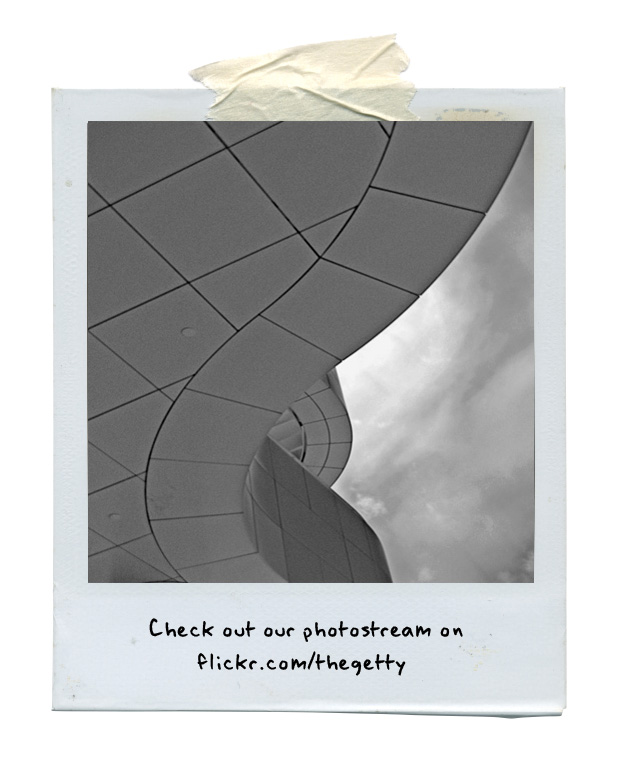 I live on the Westside and use visits to the Getty Center as time out from the pressures of everyday life. Every time I visit, I try to find new vistas, angles, or lines to capture with my camera. On the day I took this photo the light was a bit flat, so I decided to convert the photo to B&W to emphasize the geometry and sinuous lines.
Photograph by Dorli Burge
Come capture a shot this weekend! We're closed for Thanksgiving, but open Friday, Saturday, and Sunday. It's our busiest weekend of the year, so get here early and see what inspiration strikes.