You look good in the 19th century! Share your moody portrait on Instagram and Twitter and enter to win a Victorian-themed prize pack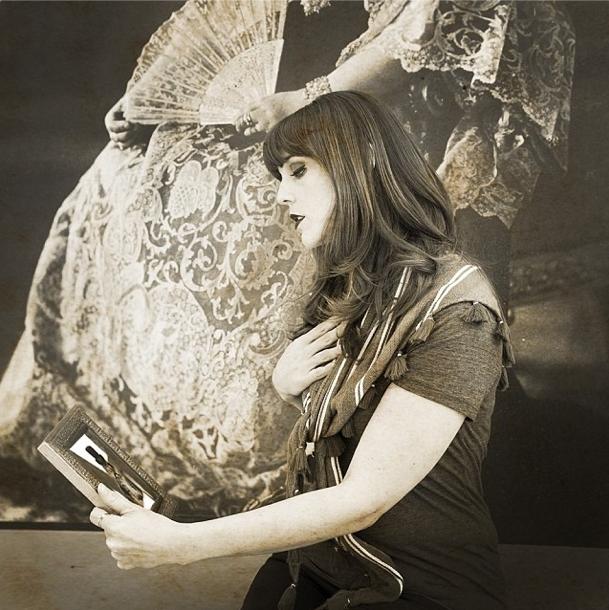 Join us in throwing it way back, to a time where smiling was considered ridiculous and Queen Victoria reigned supreme. Share your 19th-century self-portrait in 21st-century style, by posing like a Victorian in honor of the amazing photos in the exhibition A Royal Passion: Queen Victoria and Photography.
How do you do #VictorianPose? Simple!
1. Pose in a Ridiculously Dignified Manner
Sit up nice and straight, and don't even think about smiling! You can use props to tell the world who you are—like a book (because you're so smart) or picture frame (because you're so romantic). Bonus points for a monocle, cane, skull, waistcoat, pocket watch, or anything with feathers.
Go ahead, unleash your inner tragic heroine, snooty aristocrat, or pensive intellectual.
2. Create Your Portrait
Take a selfie or ask a friend to take your picture, either close-up or full length. At the Getty Center, the over-life-size Queen Victoria sign at the top of the hill is a perfect spot.
The photo has to have you in it to enter for a prize, but it can have friends too, as long as you have their permission to post. Read the official rules here.
3. Make It Super Old-Timey
Show the world how much you would have rocked the 19th century by applying a black-and-white or sepia filter.
4. Announce It on the Wireless
…Internet, that is. Upload yourself to your Twitter or Instagram account with the hashtag #VictorianPose and tag us @thegetty on Instagram or Twitter for a regal shout-out.
5. Be Entered to Win
Let the prize draw begin. We have five Victorian-themed packs to give away, and we'll award them by pulling a random name from a (top)hat every two weeks starting Friday, April 4, 2014. You may smile if you win a prize. Did we mention that you should peruse the official rules here?
The prize is a Victorian pack featuring a copy of the Queen Victoria exhibition catalog, postcards of actual Victorians, a pencil (because you're so analog!) and a prize of your choice from some of the most vintagey treasures the Getty Store has to offer. See prize options here.
Only U.S. residents are eligible to win, which seems perfectly fair since our UK and Canadian friends are going to have a leg up on looking….well, Victorian.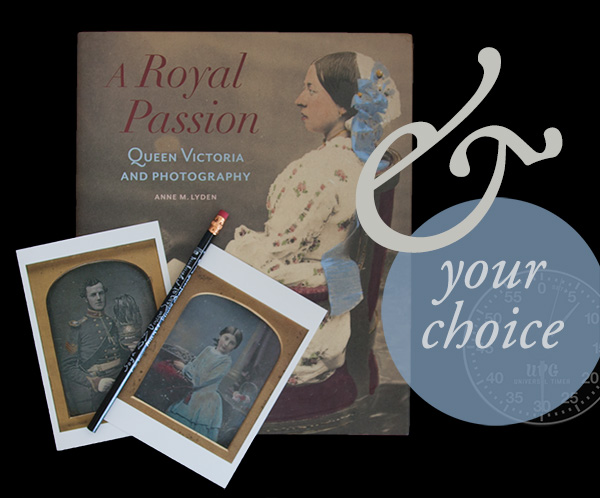 Meet the Winners
#VictorianPose pic.twitter.com/191Cvcgctu

— Vincent Mattina (@VincentMattina) March 31, 2014
For more inspiration, here's some #VictorianPose action from the Getty vaults.
First four photographs above: Carte-de-visite photos from the Westmorland Album, made about 1864. The J. Paul Getty Museum, 84.XD.1283. Last photo above: Woman in Long Dress Posed at Chair, 1865–70, A. Provost. The J. Paul Getty Museum, 84.XD.1157.2184