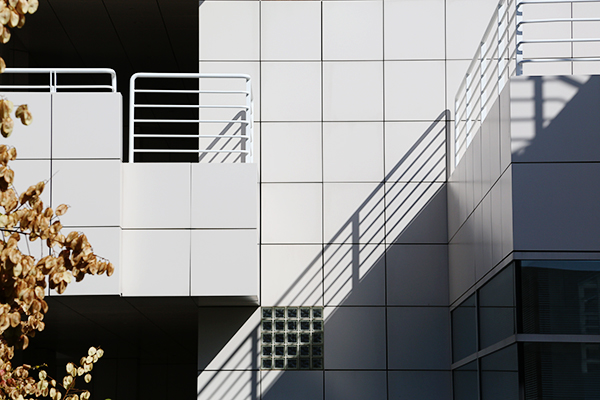 Today I walked around the Getty Center, looking to my left and to my right, tilting my head up and down. I looked for reflections, light play on the travertine, interesting shadows and geometric rigor.
On view in the West Pavilion, among many other things, is At the Window: The Photographer's View. This exhibition looks at the window as a subject in photography since the camera's invention. I thought I knew what I'd see—how much can be said or shown about such an ordinary object, the window? Or so I thought. For I felt the presence of each photographer standing next to me as I went through the show.
Through scale, color, composition, and form, I mentally traced the making of each image. I jumped at the almost life-size scale of Shizuka Yokomizo's Strangers series. I paused at the transcendent timelessness of Uta Barth's "…and of time…" diptych. I compared the frames of the Atget and the Sheeler and the Bayard and the Evans—windows in their own way—and jogged my memory for moments in my day-to-day where I could have made similar photographs.
Windows saturate our world, yet mostly go unnoticed. Houses, apartments, and office buildings have them. Cars, trams, and busses have them. We're used to viewing our world through these glass things we see in our cars, in our homes, and on the street. Metaphorically, many other things are windows too—a computer screen, a camera lens, our own eyes. And none of these windows are neutral. They can reflect, distort, frame, and much more.
"The window is literally and figuratively linked to the photographic process itself," writes curator Karen Hellman in the exhibition, so it seems natural that windows and photography often go hand in hand—not just among artists whose work hangs in the museum, but among all of us who feel drawn to capture what we see in our daily lives.
Windows are frames for pensive posers and house kitties, stage sets for shop displays, moments of architectural curiosity, and magic boxes of dancing light. As every window and every light and every person is different, so is every image.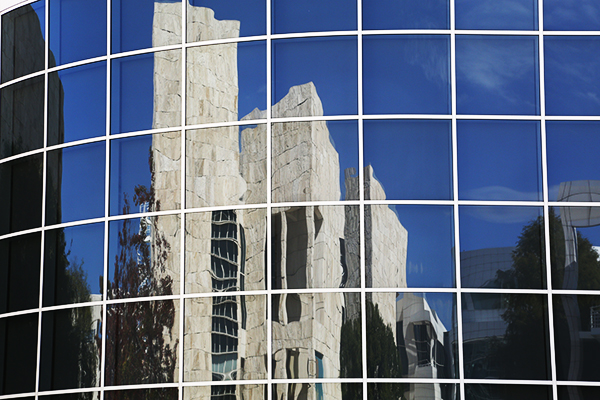 To participate in this creative energy, respond to aesthetic moments from At the Window, and place historic images in dialogue with contemporary ones, we've been using Tumblr to reblog and share photographs that share a kinship with the exhibition.
From a light streak on my ceiling in the morning to the geometry of a glass office building, the exhibition, and the creativity of the Tumblr community, have been encouraging me to look at my own world with a careful eye. Throughout the run of the exhibition on we will be celebrating the act of looking closer via creative interpretations of that most ordinary and extraordinary thing, the window.