Last week we asked you to post photos of the Getty gardens to our Flickr group for National Public Gardens Day, and you responded! On the group, which launched earlier this year, you can find fantastic uses of perspective, color, and storytelling that capture the landscape across the changing seasons. (Yes, in L.A. we do have seasons—two.) For example, there's an amazing contrast between the fluorescent azaleas of the rainy season and their lush but restrained green of the dry season.
Juan Madrigal caught this atmospheric close-up of an allium (ornamental onion) in the process of going to seed, midway between its crazed purple bloom and its beige crispy phrase.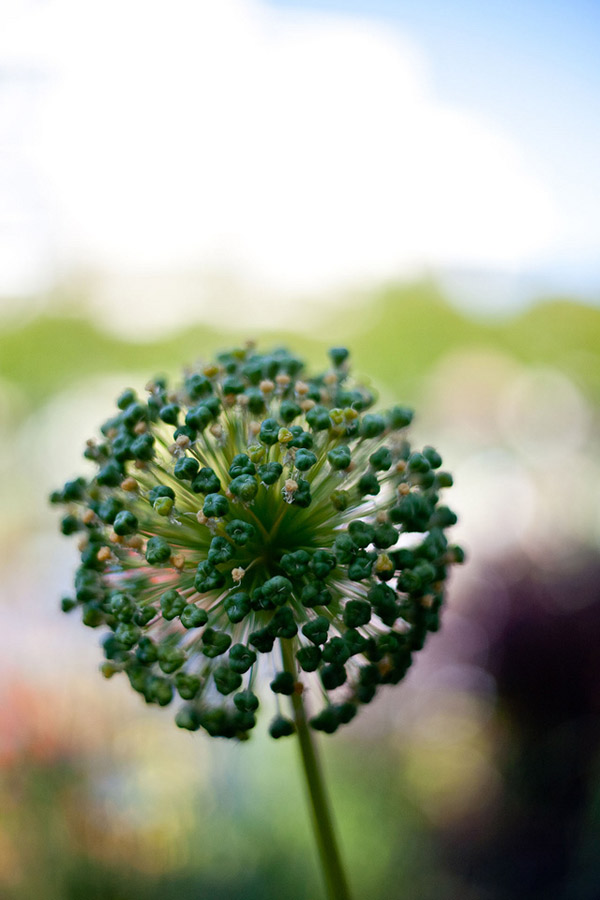 Francesca Tronchin captured magic hour in the Getty Villa's Outer Peristyle in December, when the setting sun bathes the columns pink just before closing time.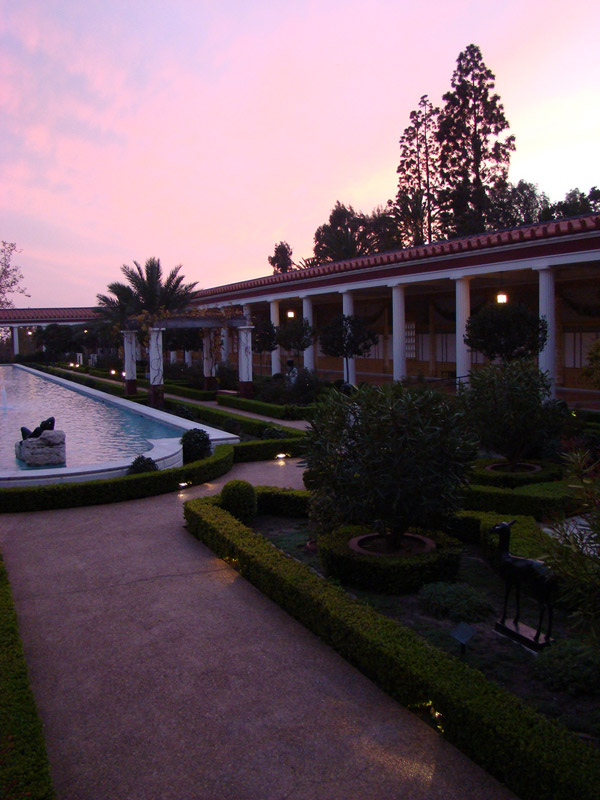 Here's a Red Balloon moment snapped by Jen Singson in the Getty Center's Museum Courtyard, which features artful rocks and pools reminiscent of a Chinese garden. In fact, the lighting balloon looks a bit like a Chinese lantern.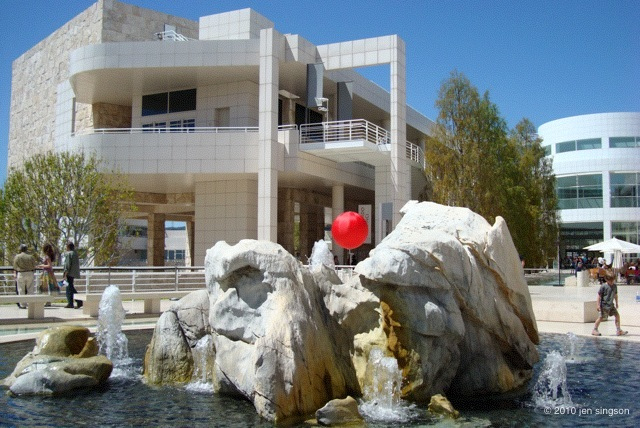 But gardens aren't just meant for photographing, they're meant for smelling, touching, and getting dirty in, which J. Nordberg shared in this joyful portrait of a friend and her daughter.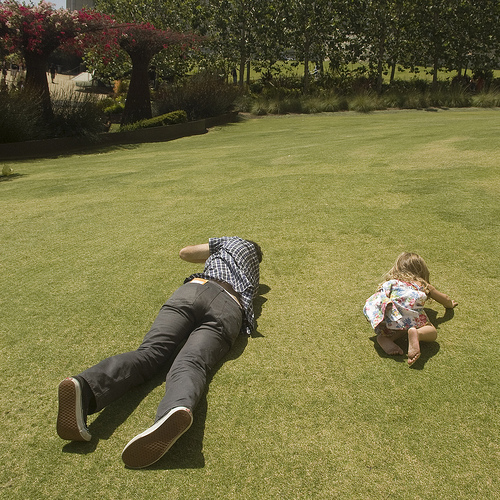 We'd love to see your photos on Flickr too—visit our group pool to get the full scoop.