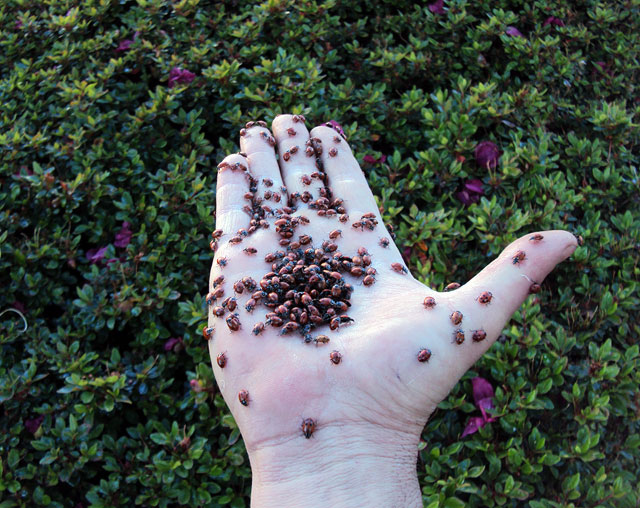 Each year we release ladybugs on the jacaranda trees and azaleas to eat aphids during the spring months. We buy them from insectaries that sell them by the thousands.
We put water on the foliage before releasing them. When they emerge from their cold-storage sleep, they're thirsty and will stay around and eat aphids if they get a drink of water. They'll also lay eggs, which will hatch into hungry larvae that eat aphids as well.
Curious to learn more about how we care for our gardens? Visit this Friday, May 7, for special "Getty Gardener's Perspective" tours led by our horticulture staff to celebrate National Public Gardens Day. The tours start at 11:00 a.m. and 2:00 p.m. at the Getty Center, and at 11:00 a.m. and 12:30 p.m. at the Getty Villa.