Entr'Acte Happening at CalArts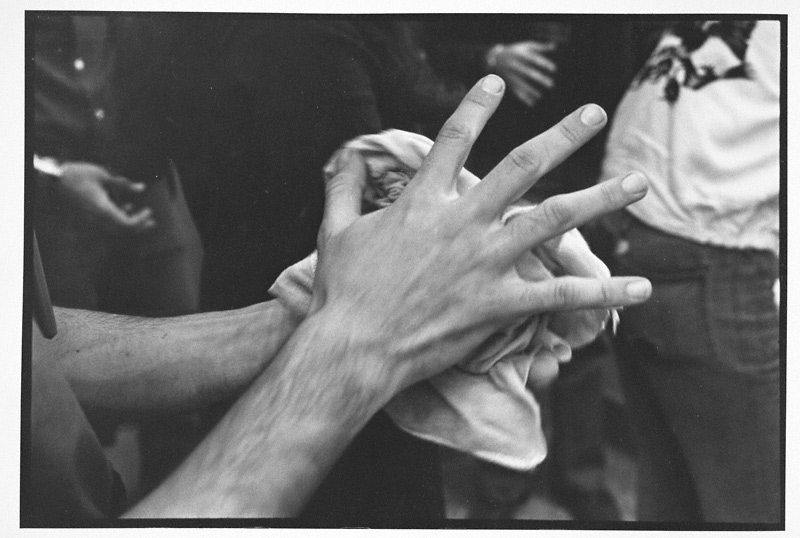 The California Institute of the Arts (or CalArts) was founded in 1961 as a merger between two institutions (Chouinard Art Institute and the Los Angeles Conservatory of Music) that was funded by Walt Disney. When CalArts revamped its curriculum in 1970, it hired new faculty members, including Allan Kaprow, who had invented the Happening.
At CalArts, Kaprow often staged happenings with his students as participants. Entr'Acte takes place inside one of the school washrooms, and restages the ritual of handwashing, a common task that might take place during a theatrical intermission (entr'acte in French). Shown here are Kaprow's notes for the happening (ink on lined paper, 11 x 8 3/8 in.) and three photographs. The Getty Research Institute, Allan Kaprow Papers, 980063.