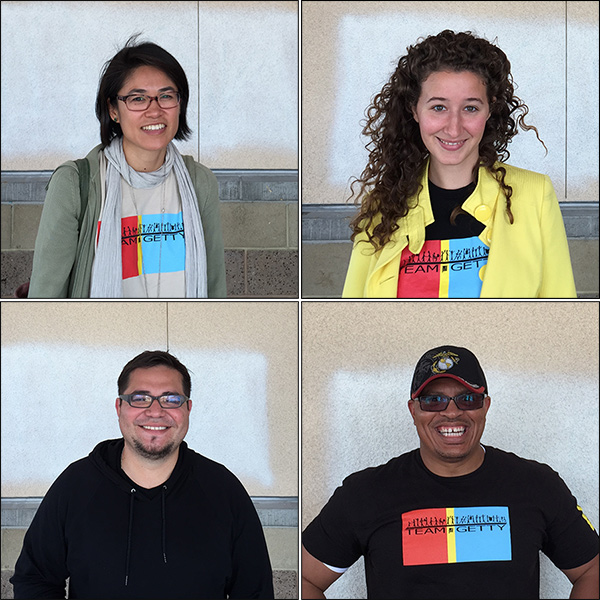 If you're interested in working in the arts, you have lots of career options. From registrar to reference librarian, editor to educator, there are hundreds of unique jobs available in arts organizations. You just have to know where to look!
This year, on the Getty's third annual Day of Service—our all-staff volunteer day—Getty staff members with particularly interesting jobs were invited to share their career paths with students at LAUSD's John Liechty Middle School near downtown L.A. We asked them to tell us how they built the skills for the job, dish what they like about it, and give their best pieces of career advice.
Conservator—Sue Ann Chui
Conservators study and treat artworks to preserve them for the future.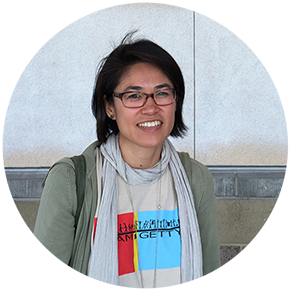 How I got here: From an early age I was interested in both art and science, so when in my senior year of high school I discovered the field of conservation—which combines these two interests of mine—I knew this was a career I wanted to pursue. I eventually earned a master's degree in art history and an advanced certificate in art conservation after having taken prerequisite courses in chemistry, art history, and studio art in college and beyond.
Why I love what I do: I get to study every painting very closely and thoroughly, and in the process get to know the artist on a very intimate level. I learn something new about the artist and his or her technique with every project, so I'm continually learning, and I find that immensely rewarding.
Superpowers I use on the job: Seeing the invisible. Using different analytical techniques such as UV light and x-rays, I can see what is normally invisible to the naked eye.
What I wish I knew starting out: Don't be shy. Don't be afraid to ask questions. What's the worst answer you could get, "No"? The answer could be "Yes," but you would never know unless you asked.
Best career advice I ever received: The straightest path is not always the best path.
Designer—Amanda Ramirez
Designers create spaces, graphics, and electronic and print publications.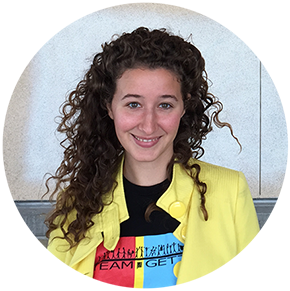 How I got here: I studied both art history and design as an undergraduate. Although I loved both disciplines, I thought I'd have to choose between them. While looking for a summer internship, I saw an opportunity in an exhibition design department at an art museum. Even though I visited museums often, I'd never thought about designing galleries or exhibits as a "job." That internship at the Smithsonian Institution became the first of many opportunities in museums that have prepared me for the position I have today, and a no-compromise career combining what I love.
Why I love what I do: Each day I'm able to balance the close study of art and design with the creative exercise and physical making that I crave. I love sharing interactions with and conversations about art with museum visitors, and in turn learning from visitors what makes experiences with art meaningful in their lives.
Superpowers I use on the job: The power to suspend belief and use my imagination is one I find more valuable each day.
What I wish I knew starting out: If you're prepared to move to new places to pursue job opportunities, working your way into your dream job may be quicker.
Best career advice I ever received: Never take a job, take a challenge. Hope to learn at least half as much as you can already contribute.
Media Producer—Steve Saldivar
Media producers create stories using text, photographs, and videos.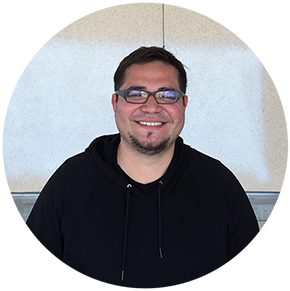 How I got here: After graduating from UC Berkeley with a degree in journalism, I knew I wanted to continue to tell stories around the arts, particularly in Los Angeles where I was born. I was an arts writer for my college newspaper and fell in love with photography and videography as a graduate student. As a media producer at the Getty, I'm able to use all these different mediums to tell a story online.
Why I love what I do: Being a media producer allows me to express myself creatively. I love being able to produce stories that will make an emotional connection with someone else. Being able to make something that aims to make a difference keeps me busy. The Getty lets me do it every day.
Superpowers I use on the job: Call me Blue Ear, the superhero created by Marvel last year to encourage a boy who was deaf to use his hearing aid. There's no better superpower to have than being a good listener. Being able to hear and empathize with colleagues is an important skill I continue to work on.
What I wish I knew starting out: Don't wait for your turn. Take the initiative and start.
Best career advice I ever received: "Get closer." Ken Light, my photojournalism professor, would channel his inner Robert Capa and say this to improve my photography. I got closer. My photography improved. I found this advice helpful in my future projects and in the work I do. The more personal I make it, the more I understand it, the closer I get. And the better my work becomes.
Security Manager—Tyrone Smith
Security managers keep visitors, staff, and buildings safe.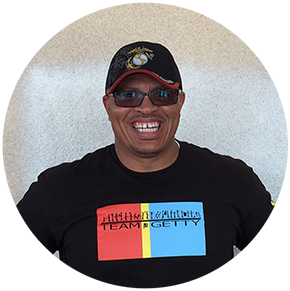 How I got here: Originally from Detroit, I joined the U.S. Marine Corps immediately after high school in 1988. A veteran of the first gulf war, I was based at Marine Corps Air Ground Combat Center in 29 Palms, California. We trained in jungles, deserts, and mountains from Panama to Oman.
That adaptability and versatility would serve me well after my discharge. I couldn't decide if I wanted to be a firefighter or police officer after I left the Marines. In the interim, to earn a living, I got into the field of security–and never looked back. I've worked at commercial properties, medical properties, residential properties, and finally, cultural properties.
Why I love what I do: The Getty cultivates learning, sharing, and teaching. I like being a part of that. Emergency services in California are also incredibly diverse. From natural disasters to people needing guidance, it's exciting because every day can be an adventure.
Superpowers I use on the job: Professor X from the The X-Men has superior mind control that enables him to know where everyone is, even when they're out of visual range. Security is very similar, because you have to be aware of everything that's going on when responding to emergencies.
What I wish I knew starting out: It's OK to ask for help.
Best career advice I ever received: The Marine Corps motto, Semper fidelis, which means "always faithful." Things will happen. Have faith in yourself.