Matt Allard, commonly known to his more than 88,000 Instagram followers as @lifeserial, shares surreal postcards from Tulum, snippets of his daily life including an adorable pup named Ninja, and tons of strategically placed foliage pics that make us wish we had secret gardens or green thumbs or both.
One of Matt's latest projects led him to the Getty Center for a day of #GettyInspired shooting with a very beautiful and very talented group of L.A. dancers. And although he's pretty busy these days, I was able to catch him on the fly for a quick Q&A about what it means to be a successful writer and photographer in this digital age we live in.
Tell me about your day-to-day as an artist.
My day-to-day can be hard to pin down. I'm fortunate to work freelance and have the freedom to sort of spontaneously be doing one thing or another. I didn't do much writing last year so it was a luxury to be able spend that time creating pictures instead. I always want to be making something, anything. I'm slowly starting to work on a writing project again, so that will involve going off and being in my own world a little bit more. I'll certainly continue to make pictures when the right opportunities arise.
And the #camerasanddancers meetup at the Getty… Those pics are incredible!
This was my second time collaborating with dancers from Jacob Jonas The Company, and I think the more we get together the more relaxed it becomes. This last meeting was a fun day of creative improvisation, nothing too structured or planned, just playing without any expectation. I tend to think the best things evolve out of those circumstances.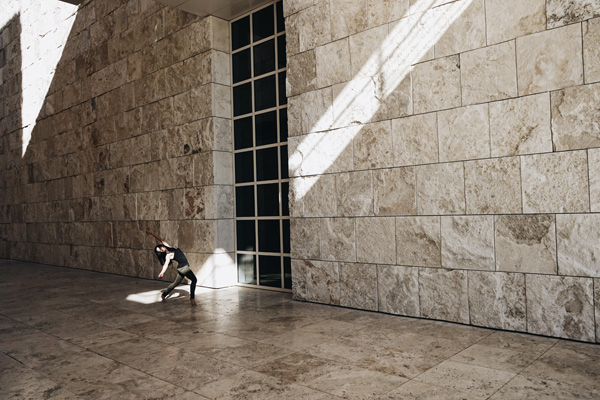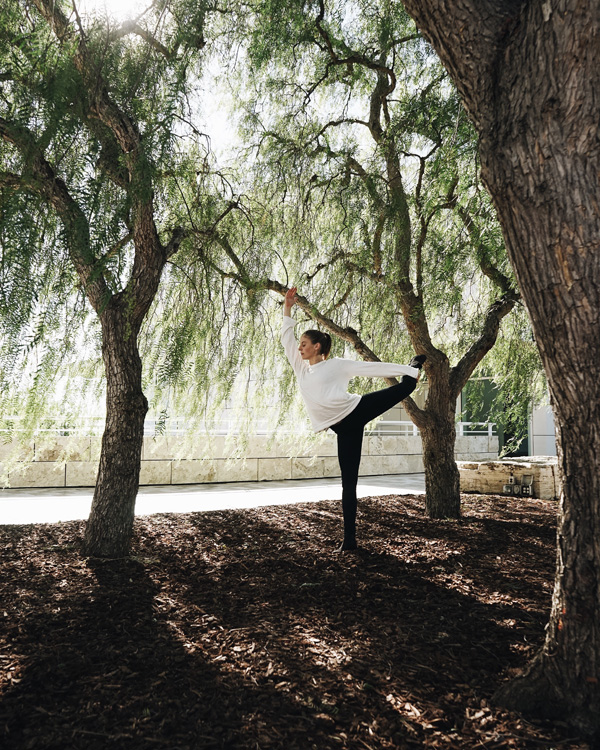 You travel, take beautiful pictures, and have a colorful social media personality. How does this tie in with your art and writing?
I think all of these things go hand in hand. When I started out writing fiction, a lot of what I wrote was inspired by imagery. I still kind of operate this way. You can do anything in writing and that limitlessness is daunting; for me, describing only what I can see in an image or an illustration is a great launchpad to build out from. I am an imagery-heavy writer and I'm most drawn to prose that paints a picture.
Every day—especially when traveling and out of your element or norm—is an opportunity to learn or experience something new. Obviously, the more experiences you have, the more you have to draw from creatively.
It's very different making it as a writer today than 20, or even 10, years ago. Do you think there's a point where too much technology is harmful for a writer (and his/her reader)?
Social media is super helpful for connection today, and I know I wouldn't have had half of the opportunities I've had if it weren't for social media and the creative community there. So I'm grateful for that. As with everything, though, I think balance is key. I think we could all benefit from a little more time spent logged off.
Tips for millennial writers, or writers in general?
I guess I would just say try to make things for yourself first and foremost, and enjoy the process. Social media has created this necessity for (instant) gratification and has us living off "likes" and "favorites" and cartoon hearts for validation. Try, try, try to let that go. It's not real.
Text of this post © J. Paul Getty Trust. All rights reserved.
_______
Have you been inspired in your creative practice by the Getty? We'd love to hear about your work. Share it with us on Instagram @gettymuseum, add it to our #GettyInspired site at getty.edu/inspired, or share it by email at inspired@getty.edu. Selected artists are also profiled here on the Getty blog.