Photographer and nature-whisper Tahnee Cracchiola continues her week on Getty Voices sharing her stunning series of encounters with wildlife at the Getty Villa. Here she shares her surprising dance with two hummingbirds.

After I completed the photography of the sculpture gardens at the Getty Center, I was relocated to the Getty Villa to photograph for the Gardens and Plants of the Getty Villa publication. While shooting on the Roman Road near the entrance of the museum, I came upon a patch of acanthus flowers. I started shooting away and then heard a buzzing sound…more like a whizzing sound…and then a hummingbird flashed across my lens. He came back again dancing around the flower. I literally held my breath! And then a brown hummingbird came into frame—I assumed it was the female. The two greeted each other and then began their beautiful waltz.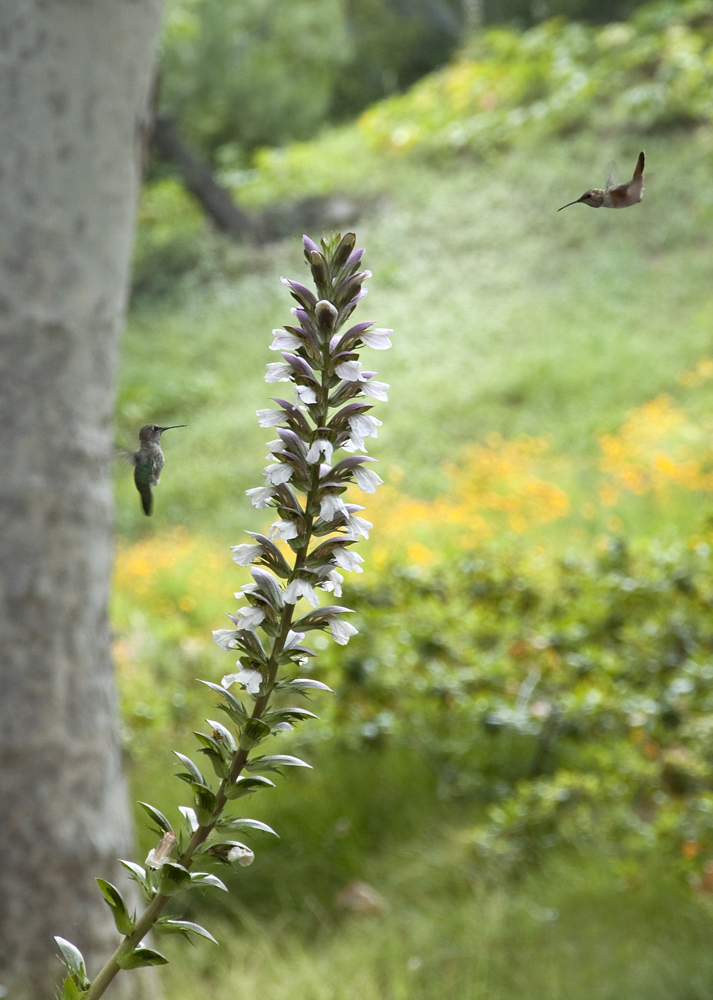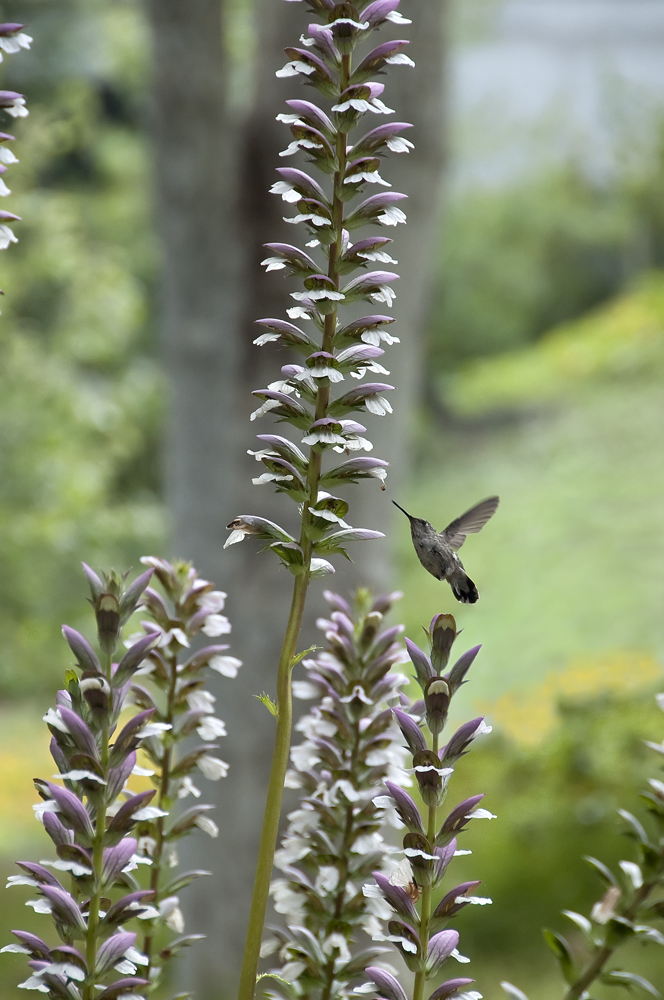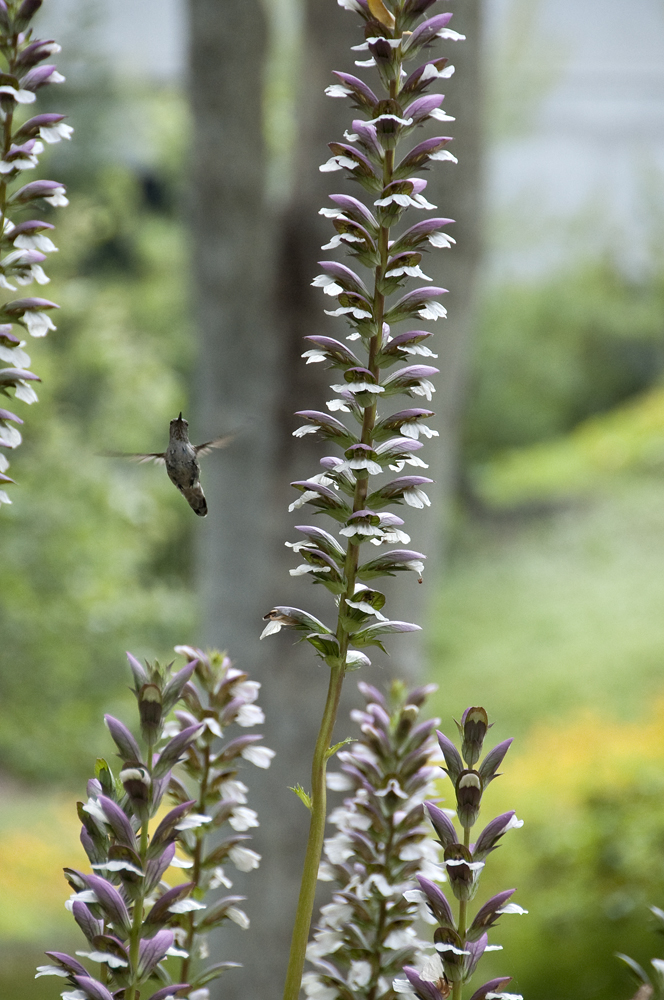 It was such an inspiring moment and a most interesting sight. Not only of the birds, but of me photographing because I was on my back in the middle of the road. I heard cars behind me and realized that the security guards had surrounded me and made the traffic wait for me to finish the shoot. Now that's what I call teamwork for the sake of art!