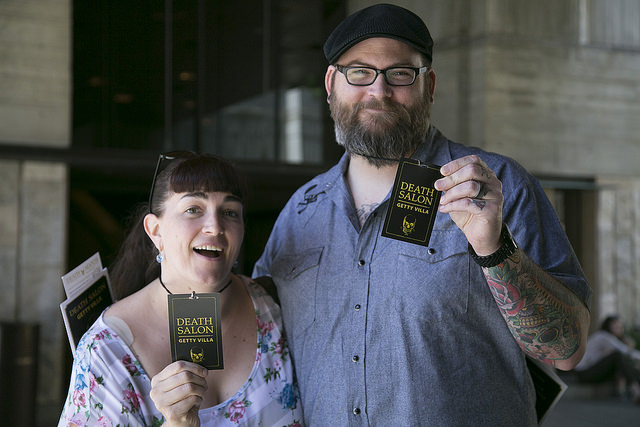 Seven talks, a live Q&A, comedy, a music set, gallery tours, an Instagram scavenger hunt, and a wine reception with funeral-themed treats—this was yesterday's Death Salon Getty Villa. And it was amazing. An entire day dedicated to exploring beliefs and practices surrounding death, burial, and remembrance in classical antiquity and 21st-century Los Angeles, the event was a thought-provoking (and often hilarious) collaboration between the dynamic team at L.A. organization Death Salon and curators and educators at our own Getty Villa.
As we promised to the many who attended—and to the many more who asked from afar—we're happy to share our live-captures of the event:
Audio recordings of all the day's talks now on SoundCloud
Social media goodies from the #DeathSalonGV stream up on Storify
+ Don't miss The Death Pod podcast over on their SoundCloud soon!