Update, October 2016—The California State Water Resources Control Board has modified state water conservation regulations, and as a result we are turning on the fountains once again at the Getty Center and the Getty Villa.
Breathtaking works of art? Check! Stunning architecture? Check! Sunshine? Check! Sweeping vistas? Check! Beautiful gardens? Check!
Gurgling fountains? Well, no.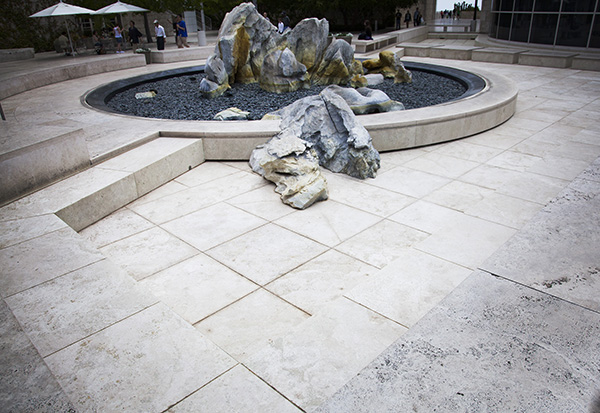 California is in the midst of its worst drought in recorded history, and recently Governor Jerry Brown asked Californians to conserve water in any way they can. In response, we've turned off the water fountains at the Getty Center and the Getty Villa and drained our pools—except those where fish and plants live, and the Central Garden, which is a living sculpture by artist Robert Irwin and a part of the Museum's art collection.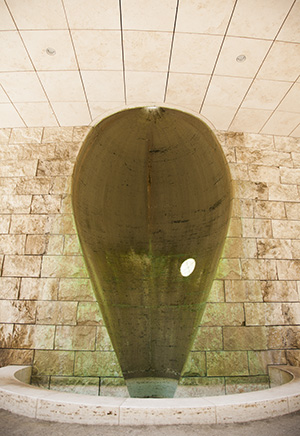 Our visitors enjoy our water features as much as we do, and many have been disappointed by this change. But many have been pleased to see us taking the drought seriously.
Water conservation isn't new to the Getty. Thanks to conservation measures large and small, we've reduced our overall water consumption by 55 percent since the Getty Center opened in 1997.
Turning off the fountains saves nearly 2,500 gallons a day. It also helps send a message in support of conservation during this long, hot summer—and beyond.
We hope the rainy season comes early and stays late, and we can turn the water back on. But until then, we appreciate your support while we conserve water. We hope there will be plenty of other things to enjoy when you visit the Getty Center and the Getty Villa.