Two Google-sponsored interns combine their interests in cultural heritage and tech development to work on this open-source software system
The Arches Project is a joint venture between the Getty Conservation Institute and the World Monuments Fund to develop an open source, web- and geospatially-based information system to inventory and manage immovable cultural heritage. The system can handle various types of data related to architectural and archaeological sites, including historical events and contemporary activities, persons and organizations, and documents and images. Users can view, create, edit, and query all these types of heritage inventory data.
This customizable software is available for free online, which relieves cultural organizations throughout the world from using scarce resources to create their own inventory systems from scratch. By providing a system that is compliant with international standards, it also allows heritage agencies to share their data easily with others, such as with historians who can potentially establish new connections among that data.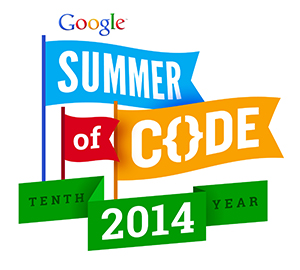 This past spring, Arches Project was selected for participation in the Google Summer of Code (GSoC) program, which provides student developers from around the world the opportunity to work with open-source projects with a mentoring organization. Dennis Wuthrich, CEO of Farallon Geographics, Inc., the firm undertaking system development of Arches on behalf of the Conservation Institute and the World Monuments Fund, helped this summer's two Google interns understand how their contributions to the project can improve cultural heritage preservation. He saw Summer of Code as an opportunity to get new developers involved in the project, while getting some meaningful work done on Arches.
Google Summer of Code intern Tharindu Rusira, from the University of Moratuwa in Sri Lanka, helped improve functionality for the import and export of data by introducing exchange mechanisms for popular data formats. Arches will now be able to "understand" data in different formats. "The internship was a great way to learn while making contributions to the project," Tharindu said. "With the experience I gained from working on Arches, I hope to continue working in the field of cultural heritage."
Arches' other Google Summer of Code intern, Palash Oswal from the Sardar Vallabhbhai National Institute of Technology in India, worked on implementing a new user interface for system administrators, incorporating a collection of simple tools that are easy to use even for administrators with a limited technical background. In addition to learning about the technical aspects of the project, "getting to know more about the archaeological world was exciting," said Palash.
"Both interns brought a lot of enthusiasm and inquisitiveness" to the project, Dennis said, along with a "recognition of the value of cultural heritage." Having students from the international community was key: "the whole point of Arches is to help communities understand the location and status of their cultural heritage resources. I think it was a core interest in both of our interns. They live in areas where they are surrounded by cultural heritage."
Dennis added that the Google program shares the same core values as Arches. "The Summer of Code program encourages students from around the world to embrace open-source software development and become part of a global community. That's one of the things Arches is trying to do. We're trying to build a community of cultural heritage professionals and application developers."
More information about the Arches Project, including its recent customization for the City of Los Angeles Office of Historic Resources to manage and publish online records on the city's historic resources, can be found here.