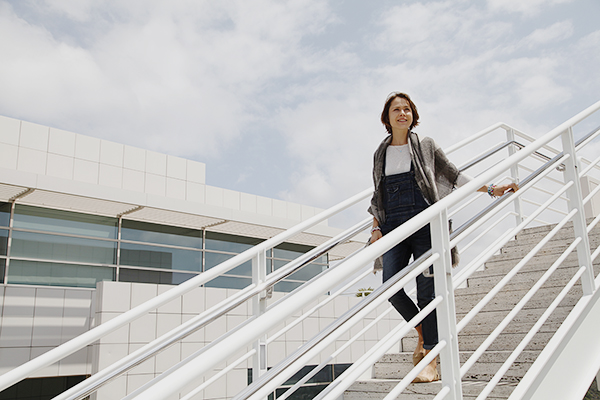 As the graduate intern in the Getty Foundation this year, I've spent the last nine months working alongside the Foundation's program officers to administer grants—which means reviewing incoming grant applications, composing acknowledgement letters and internal grant write-ups, and updating grants information in our database.
My background is in art history and economics, and this year I've had the opportunity to learn about arts and culture philanthropy by working on international grant-making programs in art history, conservation, museum practice, and professional development.
Proudest of: My long-term evaluation of the Foundation's professional development grant program. My recommendations and findings will help to improve the program in future years.
Favorite moment: Our grad intern trip to the Academy Museum, where we had the opportunity to meet with museum curators, registrars, and conservators—and take a tour of the Hollywood Costume exhibition.
World adventure: I specialized in history of dress while earning my M.A. in the history of art at the Courtauld Institute. So I traveled to New York, London, Antwerp, and Copenhagen on my study trip to visit several fashion and textile collections. I went to the Museum at FIT, the Victoria & Albert Museum, MoMU in Antwerp, and the National Museum of Denmark.
Crystal ball: I see myself living somewhere sunny and warm, working in a job that I love, and surrounded by a community of like-minded people who support me.
Internship in three words: Dynamic, challenging, fruitful.
_______
For more info on the Getty Graduate Internship Program, including dates and how to apply, head over to the Getty Foundation website.