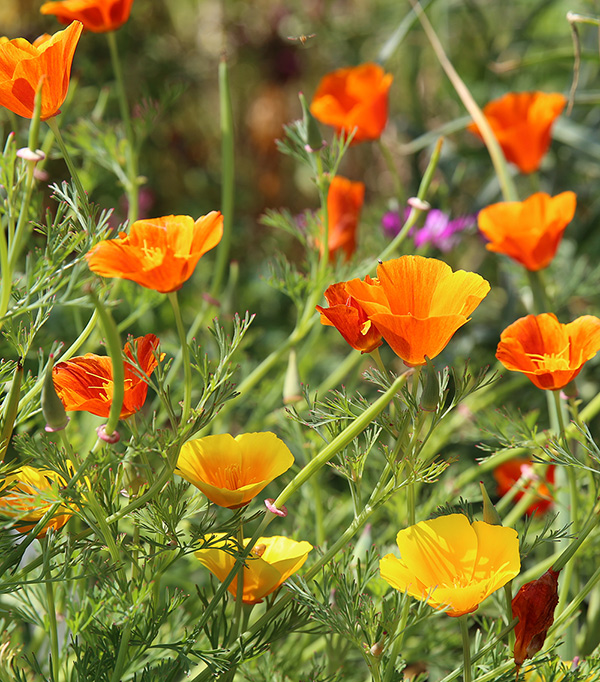 They say L.A. has no center; they say it's a desert. We Angelenos know that's not true—and not just when it comes to architecture, but when it comes to nature, too.
On National Public Gardens Day, I wanna give up some dirt on a few of the floral Angelenos in my particular favorite place, the Getty Center's Central Garden. Michael DeHart, who supervises the garden and makes sure all plants are well-fed, is offering visitors tours at 10am and 1pm today in recognition of this special occasion. He'll also add some fauna to our flora, releasing Coccinella septempunctata (seven-spot lady bugs) to munch on all the aphids that bug us in the spring and summer. Visitors can see them be released, and give them a thumbs-up for all their hard work.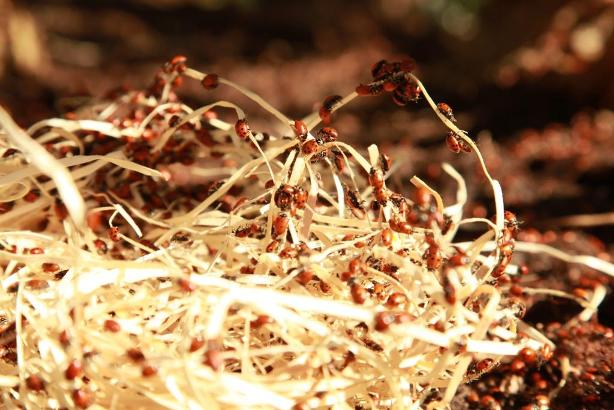 The Central Garden is a genuine slice of L.A., a welcoming and artistic place where immigrants (of the plant variety) can put down roots and bask in a Mediterranean climate. Can an Andean shrub thrive here? Sure, and so can a Himalayan bulb and a Caucasian wildflower: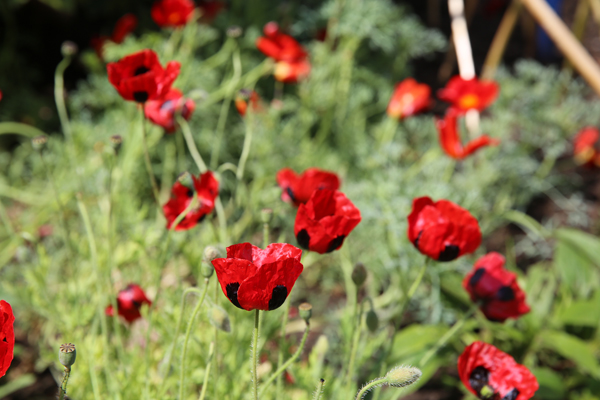 But while we're a diverse bunch, I really want to focus on three of my fellow native plants who have always called California home—since long before L.A. was L.A.
Red-twig dogwood (Cornus sericea) is pretty sensitive, so she likes to spend her time in the greenhouse during the hot months. She gets offended when people stare at her twigs, but ignore her leaves: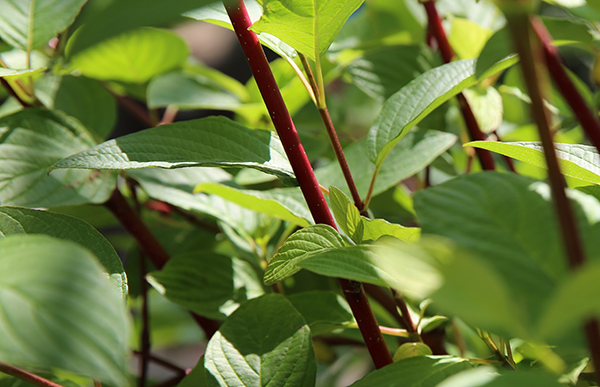 And as for cream cups (Platystemon californicus)? What. a. diva. She used to hang out with all the other wildflowers, but now her seeds are worth a ton. Just look at that complexion–she's gorgeous: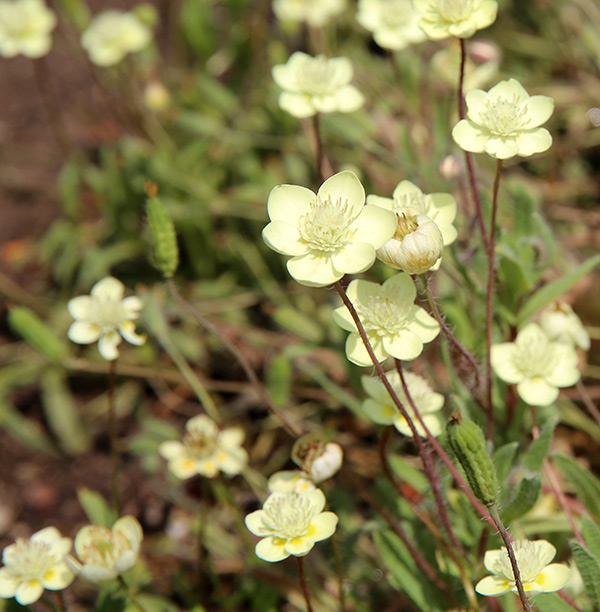 For dark and handsome, get a look at desert Canterbury bells (Phacelia campanularia). This dude never hangs around. He blooms in early spring, then disappears. But seriously, this guy can live anywhere–his delicate blue color masks a rough-and-tumble hardiness, even as he goes rougishly to seed: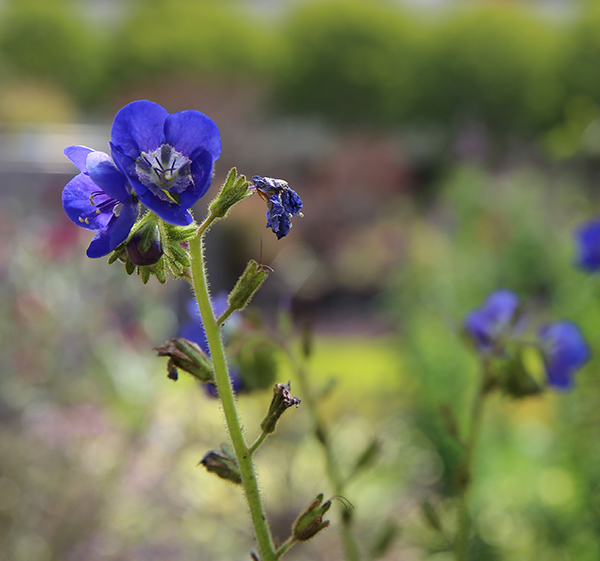 And then there's me, Eschscholzia californica; but you can call me California poppy. I'm a pretty laid-back gal–all I need is H2O, a little sunshine, and my own plot of land. When I hang out by the beach, I go by Eschscholzia californica maritima. In addition to being the official state flower (ahem), California poppies also do this really cool thing called dehiscing, where we discharge our seeds in a big EXPLOSION. Not so laid-back after all.
There are more California natives in the Central Garden besides us—we haven't even gotten to California lilac, coast live oak, deer grass, or tidy tips (oy!), or gone out into the surrounding chaparral. No matter where you go in L.A., we natives are quietly hanging out. It's nice to finally meet you.