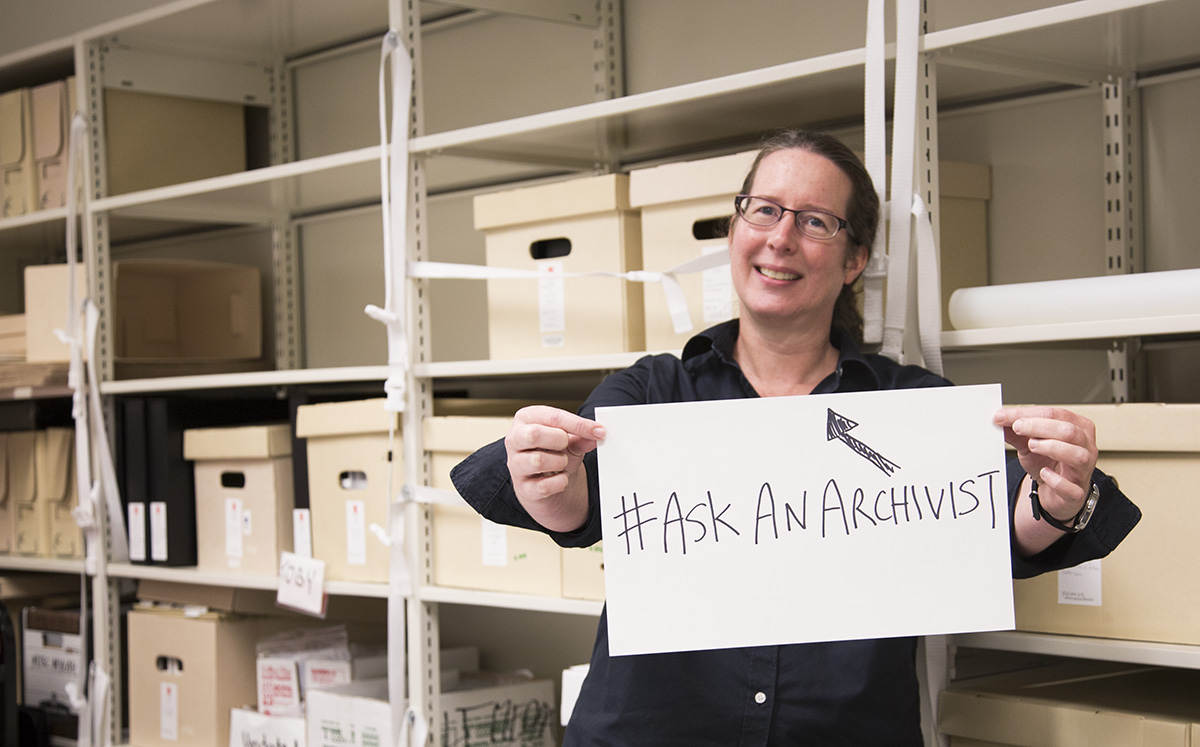 Nancy (and Kit and Sarah) are ready for your questions
October is a time for candy, fuzzy sweaters, and celebrating archives! To kick off American Archives Month, on October 1 the Society of American Archivists is hosting the second annual #AskAnArchivist Twitter Q&A featuring archives large and small across the world. Come inside our library walls and the vaults to get a peek into the life of an archivist.
To ask a question, tweet to @TheGetty and include #AskAnArchivist. For non-Twitter folk, leave a comment here and we'll make sure to ask for you.
We've gathered up three of our friendliest and most resourceful archivists from departments across the Getty Research Institute, who are ready and excited to answer your queries.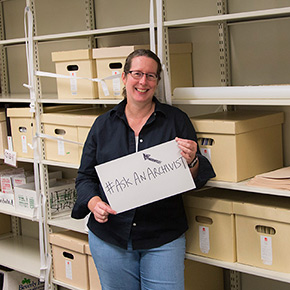 Nancy Enneking
9–10 am PT
Department: Institutional Records and Archives
Knows all about: Nothing! But I do know a lot about records, archives, and managing born-digital material
My Job in 5 Words: Preserving the Getty's important records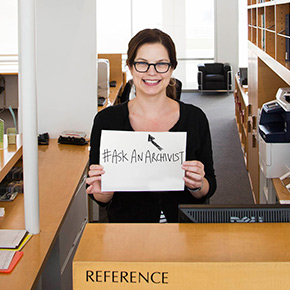 Sarah Sherman
10–11am
Department: Library Services
Knows all about: How to ask researchers the right questions to get the right answers (on a good day!)
My Job in 5 Words: Helping researchers use our archives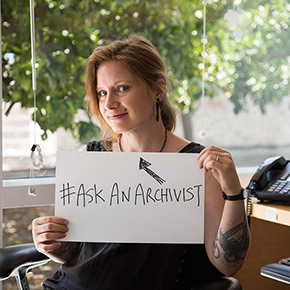 Kit Messick
11am–12pm
Department: Special Collections Cataloging
Knows all about: Archives management, archival arrangement and description; herding cats
My Job in 5 Words: Balancing priorities, staffing, and resources
What can you ask? Just about anything! From practical to anecdotal, here are some ideas to get you started:
How did you become an archivist?
What's the weirdest object you've catalogued?
How do you properly archive digital photos for the long term?
What gets you excited to come into work every day?
What was the most interesting request you've ever received?
What should I do to be sure my emails won't get lost?
See you online on October 1!