#MuseumSelfie Day is January 20 each year. This social media funday is intended to encourage people to visit museums and participate with art or collections. In honor of the day we've rounded up a few museum selfies and asked their makers a simple question: Why'd you take that selfie? (Oh, and we're counting these as "selfies" even if someone else was holding the phone. Sorry, New York Times.)
From Miami to L.A., here's what we heard.
1. To Look Smart
"I feel like museum selfies scream, 'Hey, look at me! I'm cultured and fun.' I actually visited the Met on this particular occasion (summer 2013) for the PUNK: Chaos to Couture exhibition. Once I saw everything I'd wanted to see, I wandered the museum a bit and came across this gallery of Greek and Roman marble heads. My friend is Greek and she took the photo. She wanted a portrait of me with her 'ancestors.'"
Allison Ramirez (that's me!)
Photo taken at the Metropolitan Museum of Art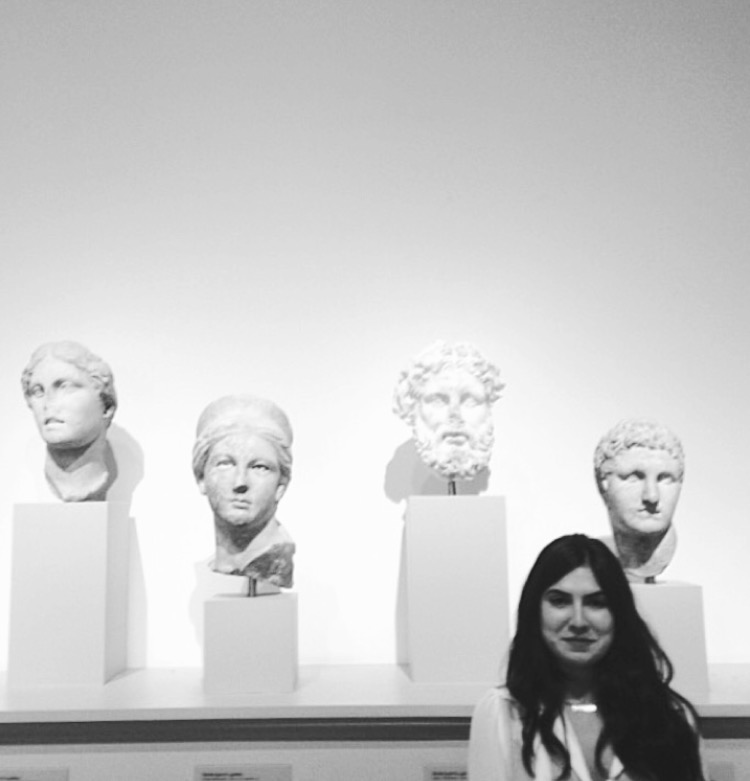 2. To Remember Where You've Been
"I take selfies to remind myself that I was there — that I was at that place on that day. My selfies reference me in a way that is subtle, at least to me. I take lots of pictures of family and friends (I'm known to be the guy with a camera). But because I typically have a camera in hand, I'm taking pictures but am not in them. I like this. Truthfully, selfies sometime convey a loneliness to me. I think that's because I take most selfies when I'm by myself and not with friends or family."
Jack Ludden
Photo taken at the Fogg Museum, Harvard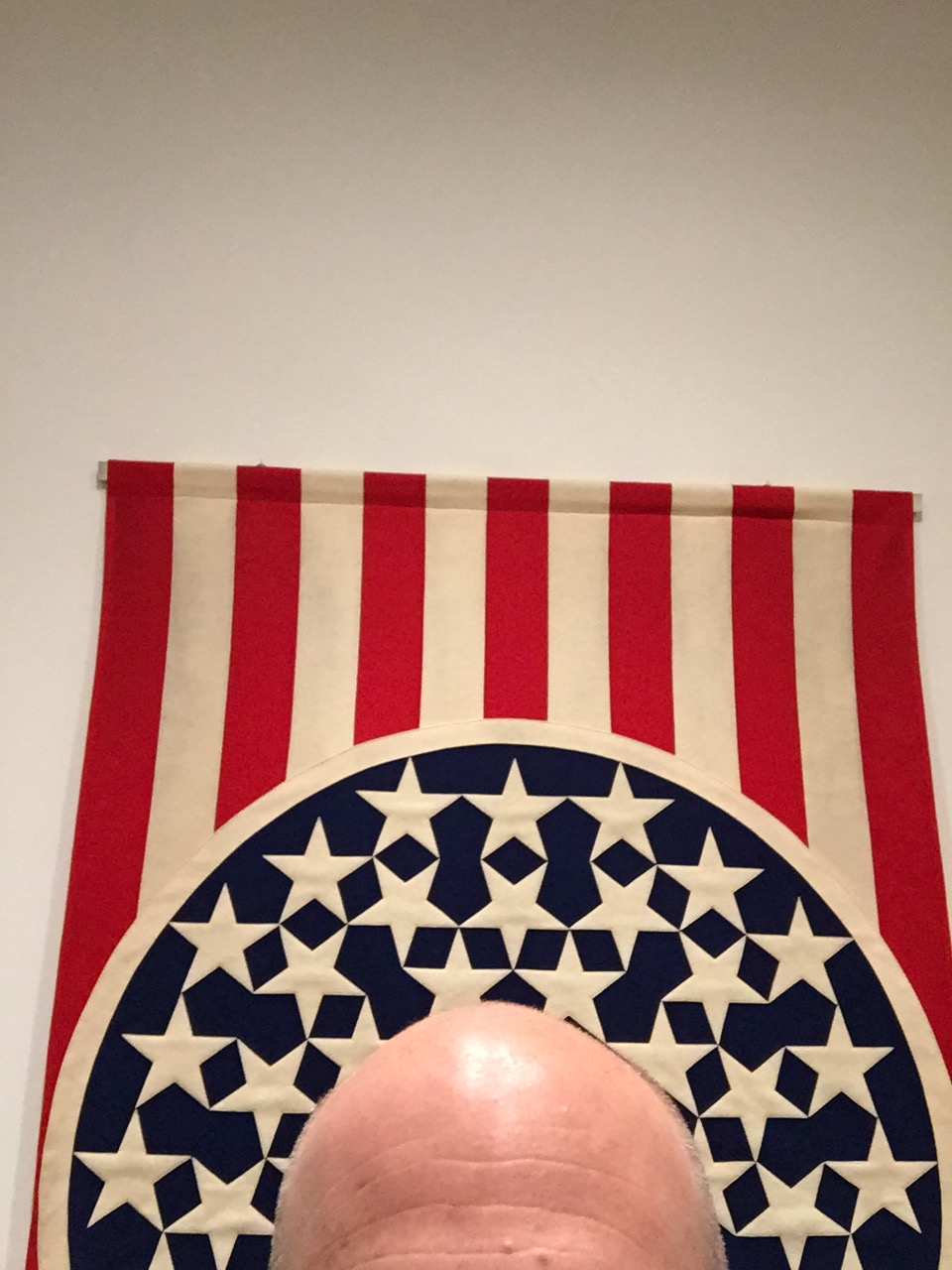 3. To Be Part of the Art
"I take museum selfies because I gravitate toward interactive art, and when you document practically everything else you do, of course you're going to document 'doing' a work of art."
Ashley Wilson
Photo taken at the Brooklyn Museum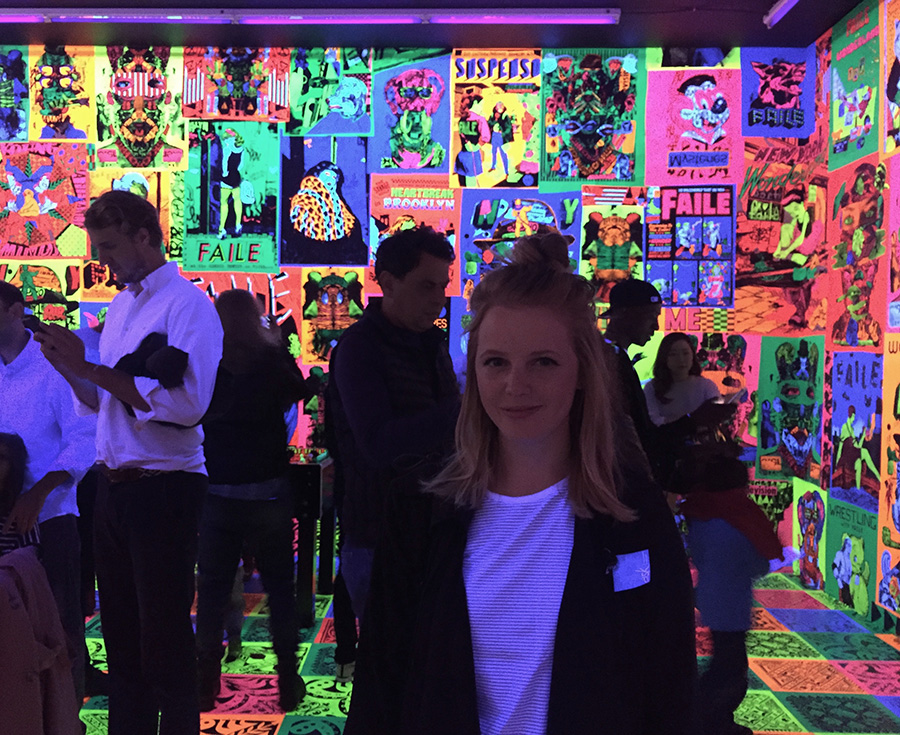 4. To Hang with the Celebs
"When I take selfies at museums, I normally just want to have pictures of me and famous artworks!"

Lucy Lu
Photo taken at the Louisiana Museum of Modern Art, Copenhagen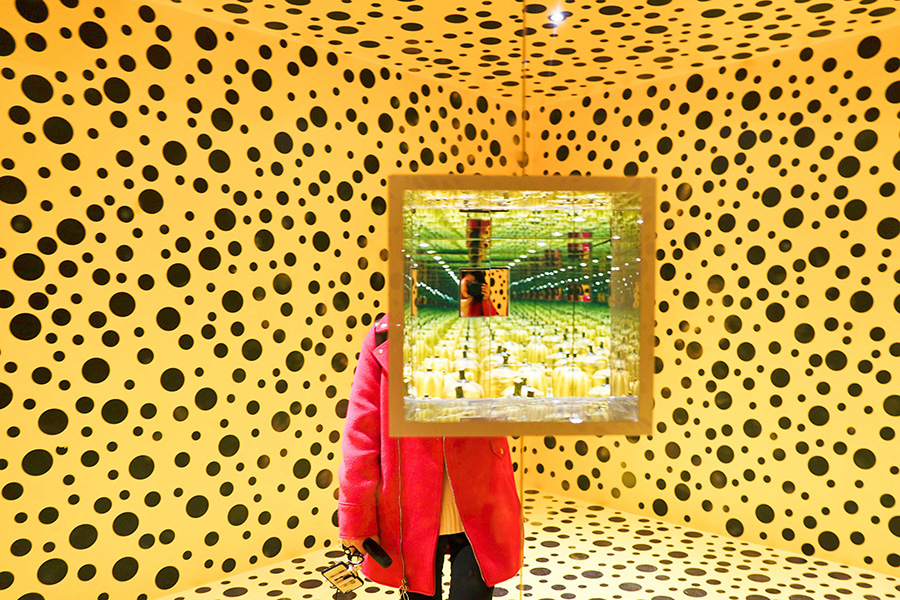 5. To Touch the Past
"Walking into Jane Addams' former bedroom, I was drawn to this wallpaper. I could imagine Jane lying awake at night, wrestling with the struggles of the day, staring at this wallpaper wishing to fall asleep. And — bonus! — for years its design was attributed to William Morris, but in fact it was designed by his youngest daughter, May. #YayLadies."
Sarah Waldorf
Taken at the Jane Addams Hull House Museum, Chicago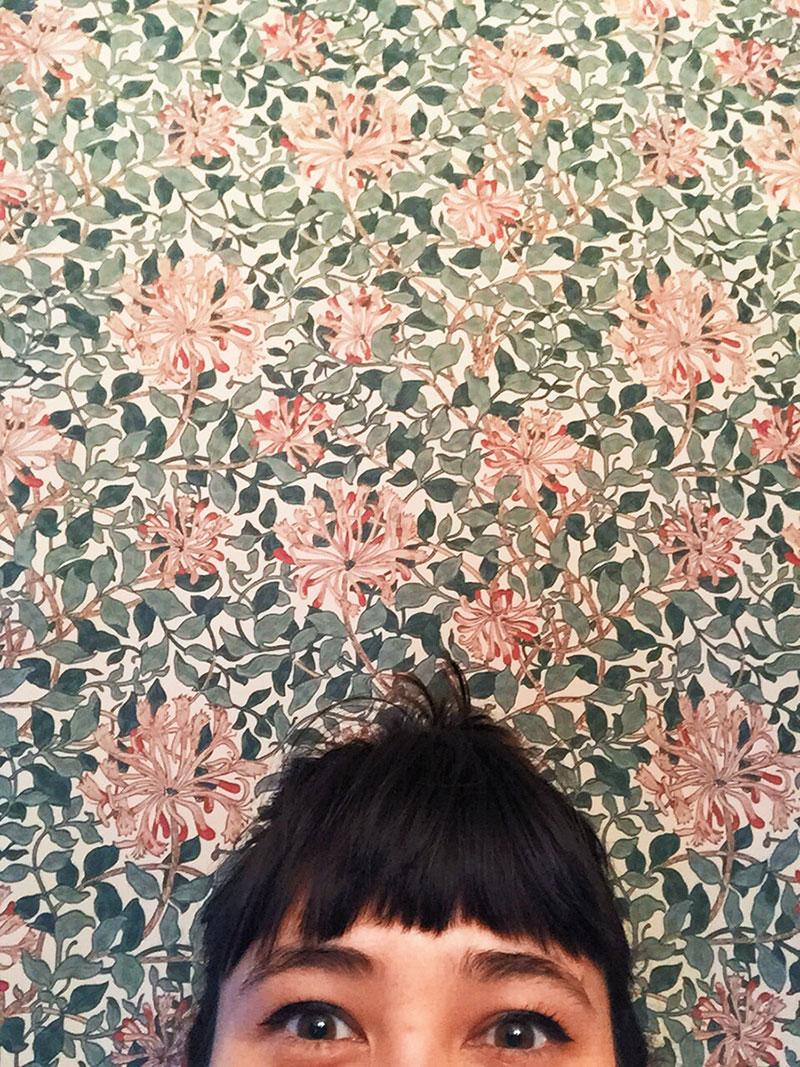 6. For the FOMO
"I suppose I think that museum selfies are kind of silly. It's just a way to feel closer to the art, like you're part of the piece. Or even a way to let people know that I like this and I was there — for the FOMO, basically."
Felicia Tsiokos
Photo taken at the Metropolitan Museum of Art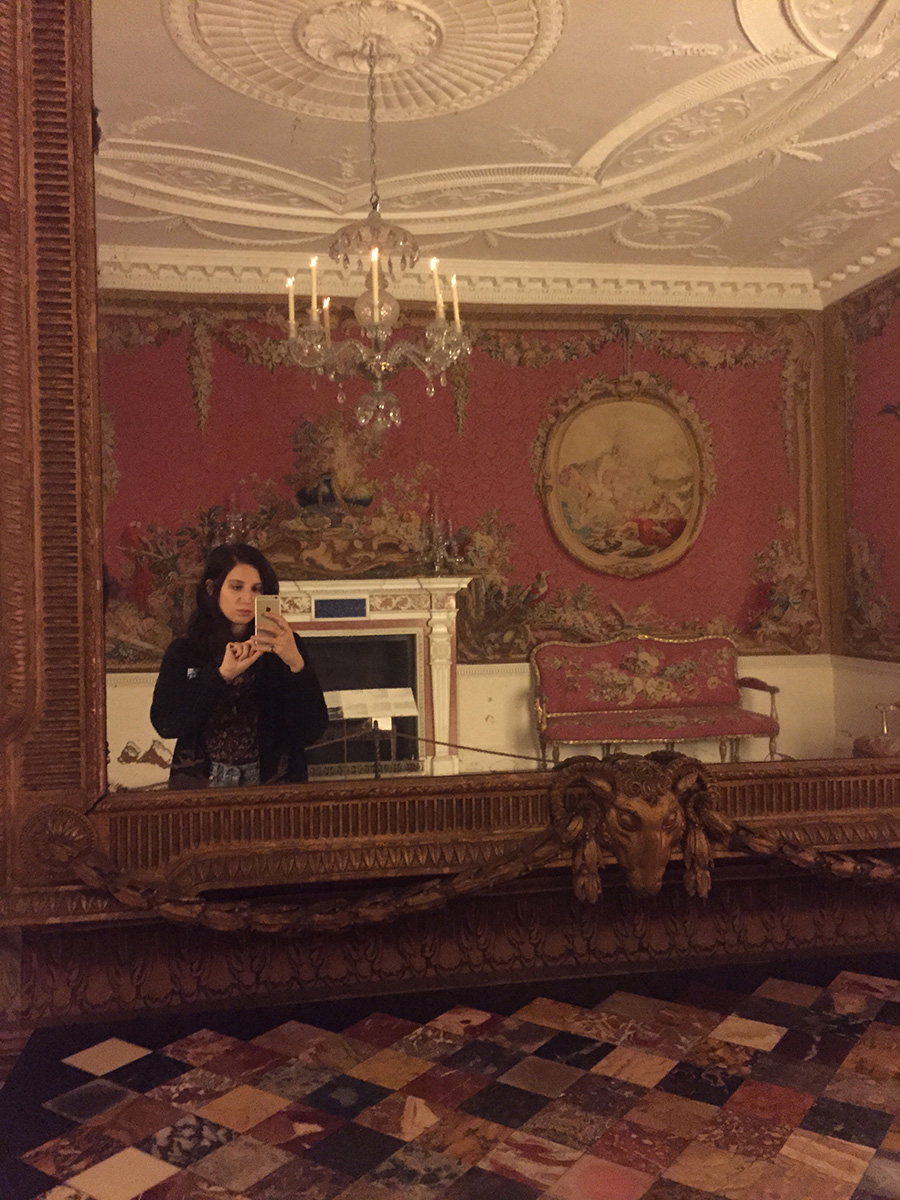 7. To Connect with Someone You Care About
"I usually avoid being in photos, and my rare selfies always include someone I care about. The riot of brightly colored skulls in this Takashi Murakami painting at The Broad totally spoke to me, reminding me of my own mortality and making me feel especially grateful for my partner. Weirdly, I suddenly felt very happy and wanted to take a selfie."
Annelisa Stephan
Photo taken at The Broad, Los Angeles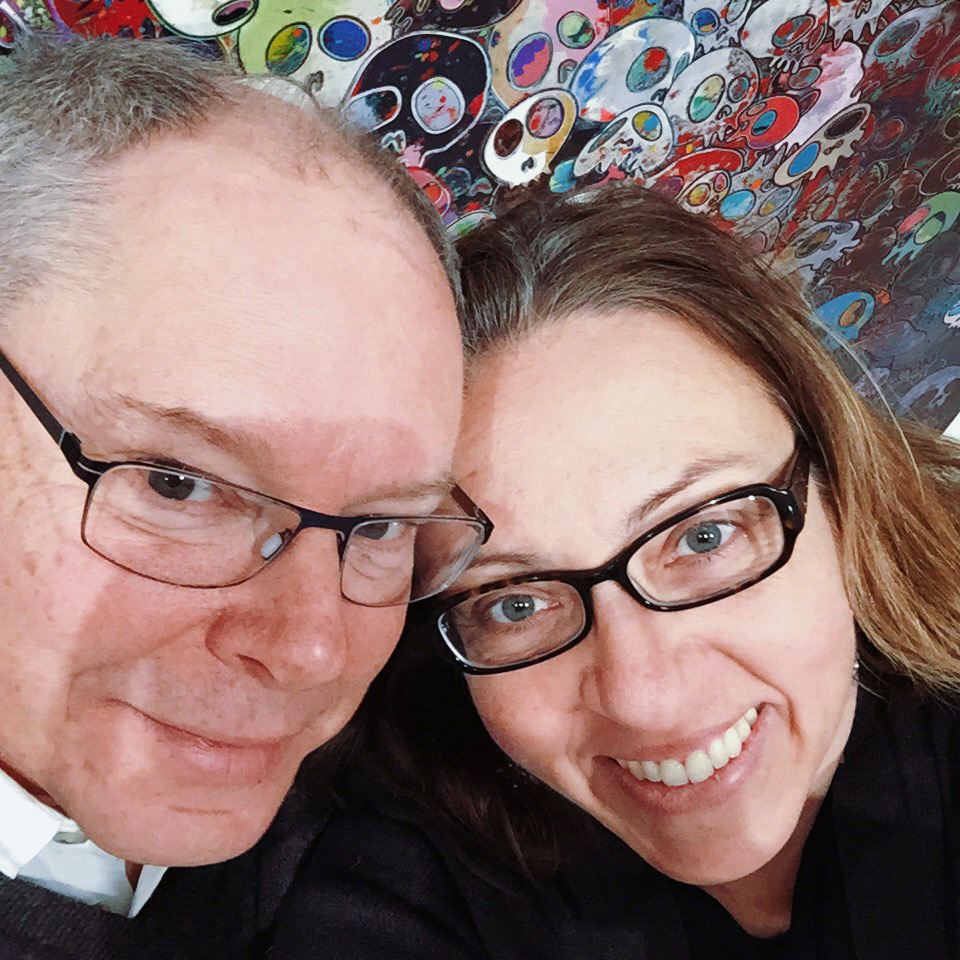 8. To Make Mom Proud
"My mom immigrated to the U.S. from Cuba as a little girl in the '60s and has never been back. Luckily, she was able to come to the States with her parents, but this exhibition—called Operation Pedro Pan: The Cuban Children's Exodus—specifically highlights a group of children who emigrated from Cuba without their families. Visiting this exhibit was an attempt to better understand my heritage, and taking this selfie a way to commemorate my cultural history."
Derek Ramirez
Photo taken at HistoryMiami, Miami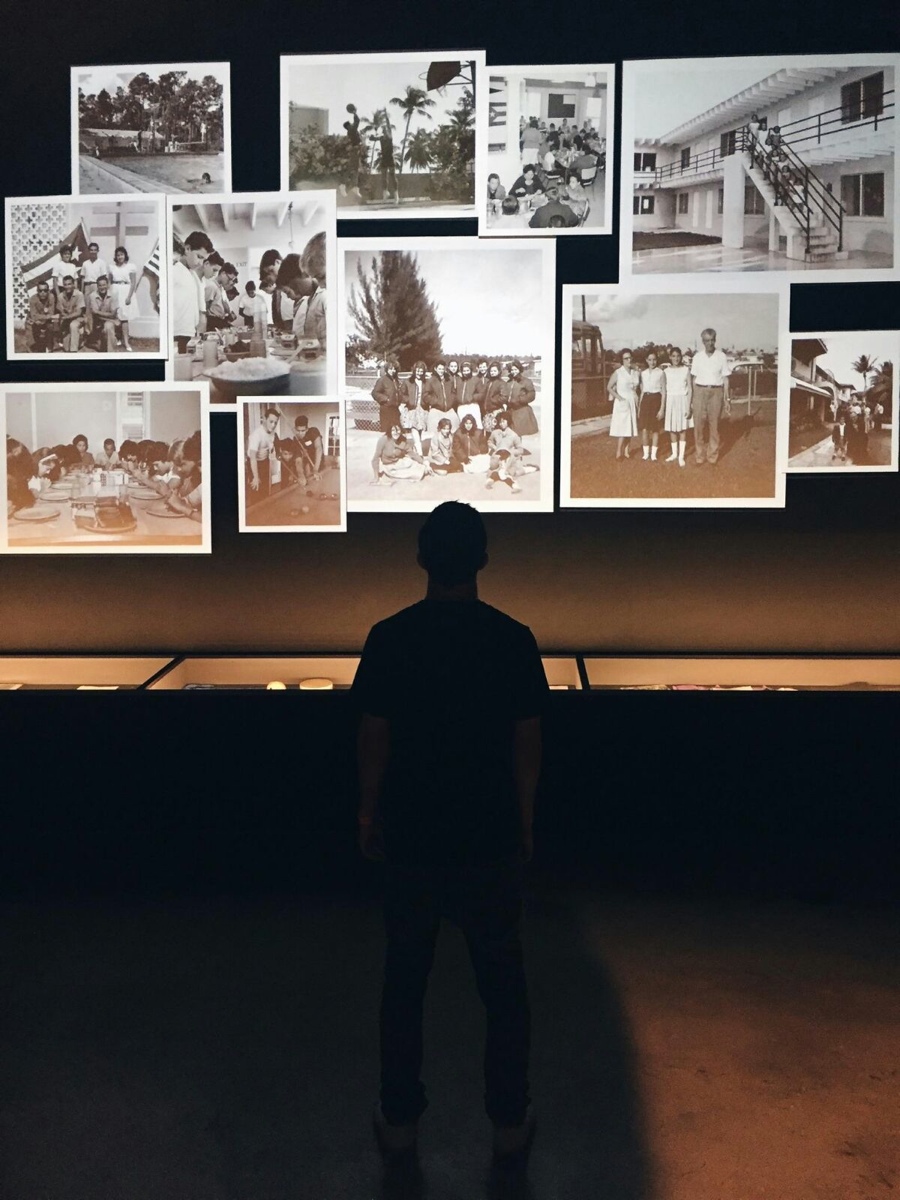 Do you take selfies in museums? If so, what do they mean to you?