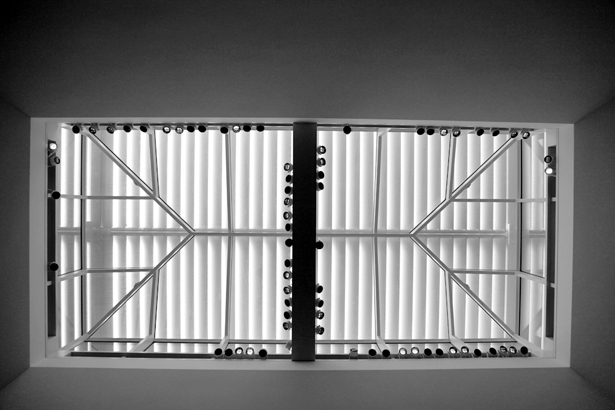 The next time you're in the Getty Center galleries, look up. The large louvers in the ceiling are working throughout the day to keep light-sensitive artwork from direct sunlight.
The goal is to keep the amount of light coming in to around 20 to 25 footcandles. (One footcandle = the amount of light put out by a candle at a one-foot distance.)
These large blinds run on a motor similar to the one that operates the flaps on an aircraft. They shift about three to ten degrees every hour throughout the day.
While glass keeps the sound to a faint muffle in the galleries, you can hear it in all its glory here: