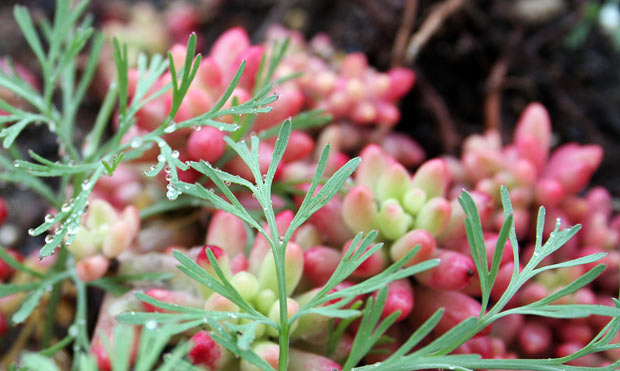 The winter solstice marks the official start of winter—and the unfortunate decline of visitors to the Getty's gardens. But our outdoor spaces are never more beautiful than in the colder months.
The last leaves fall from the plane trees, and the crape myrtles are go out in a blaze of copper. With leaf cover gone, the plants underneath—delicate grasses, lush succulents, and persistent flowers—become the center of attention. And when it's wet out, even the rain becomes part of the sculpture.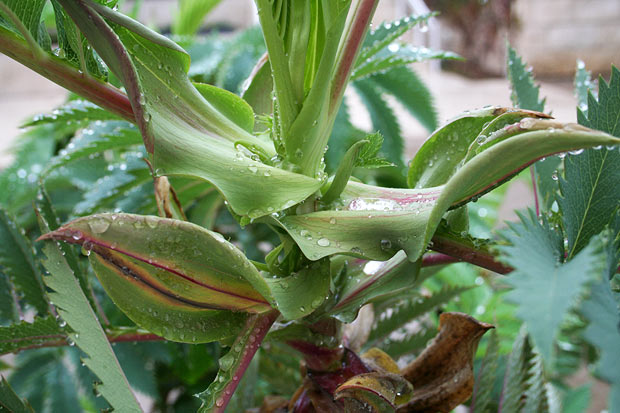 Each November our gardeners plant hundreds of tulip and allium bulbs, which drink in the moisture from the dark, tilled soil, plotting their spring eruption. Gardeners also install over 75 dogwoods and willows that patiently wait out summer in our greenhouse. They're a riot of gold, coral, and chartreuse stems.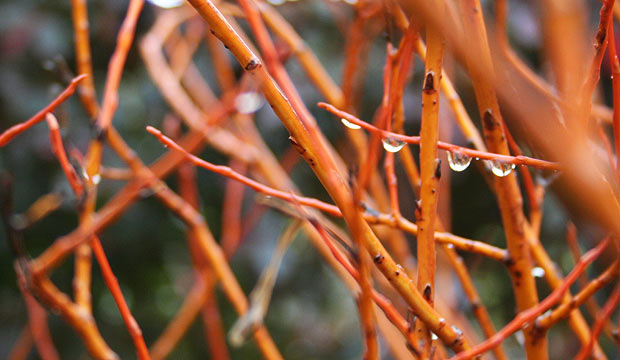 Also beautiful in the cooler months are many kinds of grasses, some with interesting tendrils and others with silvery seedheads that catch the sharp summer sun—when it chooses to show itself.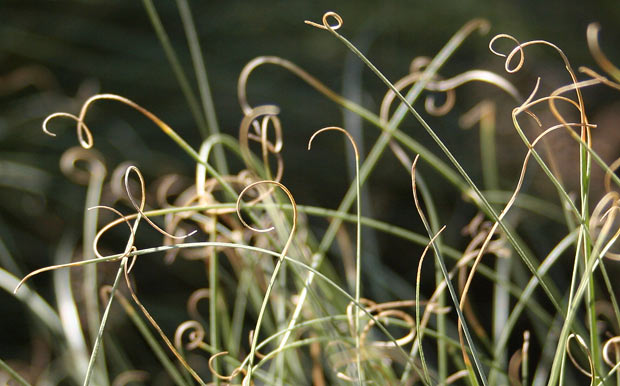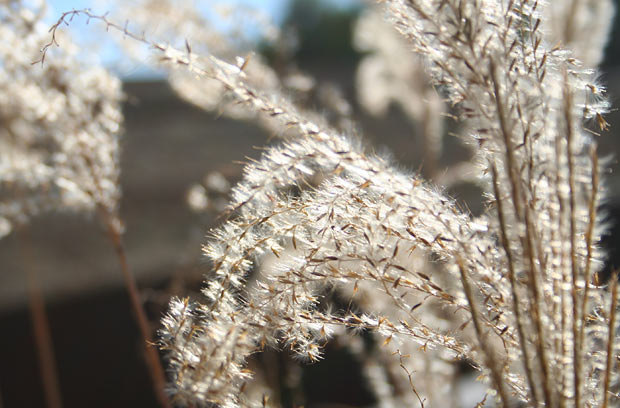 Even bark gets more interesting in winter, especially when splashed with rain. Look for the multi-toned bark of the crape myrtles around the azalea maze—which is just now coming into its earliest bloom, in anticipation of spring.
Don't rush me, azaleas! I'm still enjoying the colors, textures, and even storms of our fleeting L.A. winter.