On the occasion of a symposium at the Getty Museum, experts weigh in on where photography is going now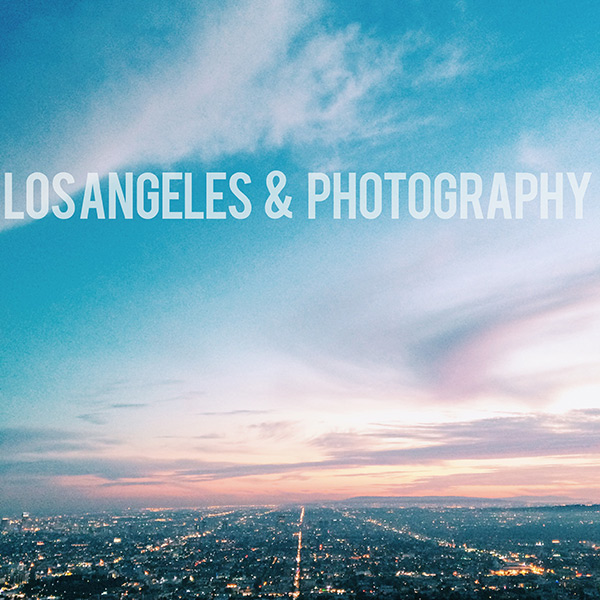 Capturing a portrait of a person is hard. Capturing a portrait of a city is even harder. In the 175th year of photography, we're only just beginning to capture the essence of a city as diverse and as vast as Los Angeles. The recent symposium The View from Here: L.A. and Photography at the Getty Center got us closer.
To complement the wrap-up and audio of the event, here are more thoughts on the state of the medium from four of the participants.
What makes a photograph recognizably from Los Angeles? Anything that challenges those stereotypes?
Certain themes come through over time, [such as] the use of tropes about landscape and vegetation. But each generation puts a new twist on them.
We tend to think of street photography that's very New York-based, or very Chicago-based, but Los Angeles has a long and strong tradition of street photography—everyone from Max Yavno to John Humble and many others. There's a sense of free and open nature of the city. Because the climate is so wonderful and things don't degrade in the same way they do in other places, you have murals and street art and other things artists have explored photographically.
—Jennifer Watts, curator of photographs at The Huntington Library, Art Collections, and Botanical Gardens
How are the histories of L.A. and photography intertwined?

The history of photography coincides with the history of the development of Los Angeles as a city. The self-identification of a place like New York or Chicago was already pretty well established before vernacular camerawork became pervasive. L.A.'s self-identification really develops with camera imagery through the 20th century.
—Christopher Knight, art critic, Los Angeles Times
What role has photography played in documenting ephemeral art forms, such as performance art?
We were the first television generation. We were media driven, image driven, and cinematically driven. The thing I was very concerned about at a very early age was that the representation of the people I came from was absent from the screen.
The purpose of the work [with the group Asco] was to create cinematic moments, historic moments, creative moments that could be captured on film—specifically to be photographic images that could enter into the dialogue. We had to make people understand that it was quite easy to become an afterimage—something that no longer existed.
—Harry Gamboa Jr., founder of Asco
What are young L.A. photographers doing today?

Young photographers are going back to basics, back to chemicals. Everything is possible again. The pressure that digital technology put on them is already gone. Digital technology is just another tool to make a picture; it's not a big thing anymore. They can focus again.
—Jan de Bont, photographer, cinematographer, and member of the Getty Museum's Photographs Council
A lot of people, in L.A. and everywhere, are using Instagram and sharing images on social media. How does this affect photography?
Small question! Someone was saying now there are approximately a billion photographs taken a day. That number seems small to me. There's probably more.
That kind of glut is bound to change the way in which we look at images. And again, that's a question for artists to grapple with. It's been going on, really, since the '60s. If you think of Warhol, for instance: Warhol's silkscreen paintings are essentially photographs. They're all photographs that are masquerading as paintings. But it's the beginning of an infiltration of photography into established media. Today, that kind of infiltration doesn't need to take place. We have to infiltrate ourselves out of all of these photographs somehow.
Text of this post © J. Paul Getty Trust. All rights reserved.
—Christopher Knight, L.A. Times
To hear more from these and many more artists, writers, and scholars who contributed to the symposium, read Willard Huyck's event wrap-up with audio of all three panel discussions.