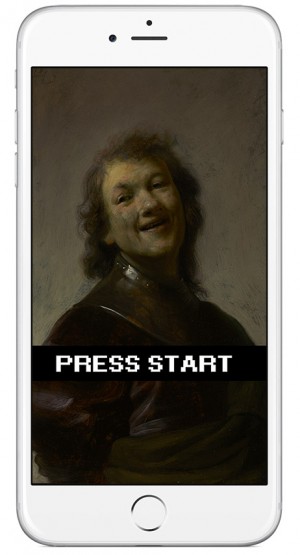 It's going to be a long day and night for the 30 or so students from the USC Games program this Saturday and Sunday, February 27 and 28. But it's all for the bliss of victory as they take part in the Getty/USC Game Jam.
Students from the USC Games program will have the rare experience of camping out at the Getty Center for a 32-hour marathon of designing and building games. It all begins Saturday morning, when they arrive at the Getty Center and take a tour through the galleries of the Getty Museum's collection to gather inspiration for their projects. The objective is for students to work in teams or individually to come up with a game that engages the museum visitor in close looking and play. The real fun begins when they receive their specific challenge for the jam and are left to work until Sunday afternoon.
At the conclusion of the Jam late on Sunday afternoon, students will give rapid-fire presentations of their game prototypes to a panel of judges. Judges include Jenova Chen, founder of ThatGameCompany; Stephanie Barish, CEO of IndieCade; Richard Lemarchand, USC IMGD associate chair; and Jack Ludden, head of web and new media development at the Getty Center.
While the event isn't open to the public, you can follow the weekend's progress on social media. Students will be document their progress over the weekend on Instagram and Twitter using the hashtag #GettyJam.
We're hoping that the Getty/USC Game Jam will help inform the Getty's existing development of museum-related games and deepen visitors' interaction with art at the Getty Museum. This is part of a longtime effort to use digital games as a tool to enhance engagement with works of art. The Getty Museum has developed a variety of online and gallery-based digital games, including a collection of Getty Games online, and exhibition tour games like The Art of Food Mobile Tour, which leads players on a journey through two exhibitions at the Getty Center.
"For our students to be the best possible developers, it's absolutely vital that they be exposed to art from across the spectrum," said Tracy Fullerton, director of the USC Games program. "By partnering with the Getty we are able to provide them unparalleled access to one of the greatest collections in the country, pushing their boundaries, and we hope, the boundaries of the form itself."
Follow #GettyJam this Saturday and Sunday to see how the Game Jam unfolds!