Today's school teachers have a wealth of pressures. Not only do they tackle the day-to-day challenges of balancing good teaching with classroom management, but they must also meet the demands of high-stakes standardized testing—and, more recently, face the threat of budget cuts and layoffs.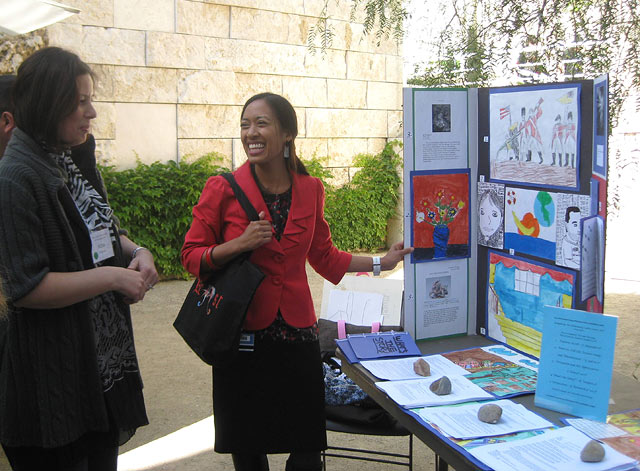 So when over 30 elementary teachers gathered to celebrate their completion of our yearlong program Art & Language Arts (ALA) this past Saturday, April 24, I was particularly impressed with their accomplishments. During the 10th Annual Culminating Event of the ALA program, teachers shared the lessons they developed as participants, and displayed the students' writings and artworks that resulted from their efforts. The results were impressive.
Teachers found innovative ways to connect their students to artworks across a variety of media, historical eras, and subject matters. A 19th-century sculpture of a python killing a gnu was the inspiration for snake sculptures in mixed-media habitats. A 16th-century painting of villagers on their way to church inspired students to interpret the narrative depicted, and then sparked conversations about Los Angeles students' own family traditions—whether making tamales for Christmas or eating pizza on Friday nights.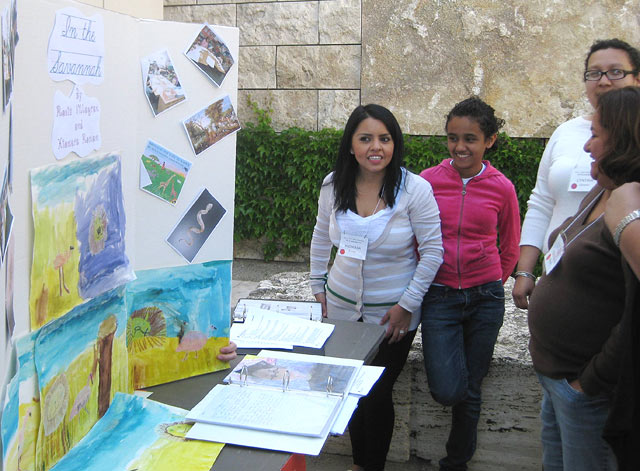 ALA is a free one-year program for K–5 teachers that helps them develop strategies for advancing students' learning and skills in the visual arts and language arts, using artwork from the Museum's collection. Every year, I have the opportunity to work with teachers who dedicate a year of their professional lives to this program. And every year, I am inspired. These teachers take the time to refine and reflect on their teaching practice with the ultimate goal of enhancing their students' learning.
A big thank you to the teachers from Bassett Street, Ellen Ochoa, Humphreys Avenue, Jefferson, Lockwood Avenue, and Vermont Avenue elementary schools! Because of your hard work, children across greater Los Angeles have more opportunities to make, discuss, and analyze art, and have the skills to critically see the world around them.
You can see more images from the 10th Annual ALA Culminating Event on Art & Language Arts Online. Are you an elementary teacher in Los Angeles and interested in applying to Art & Language Arts? Learn more about the program and download an application here. Applications for the 2010–11 class are due May 10, 2010.