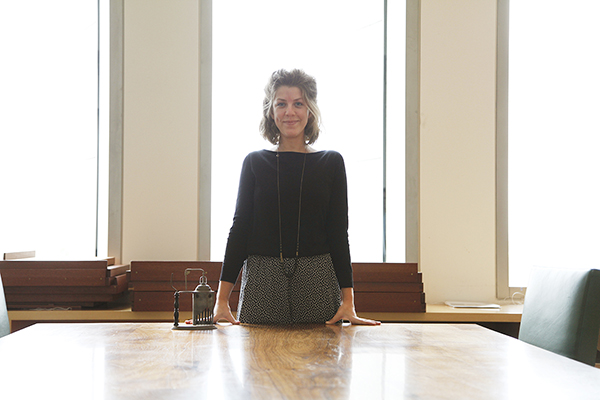 In my year at the Getty I've been working in the Museum's Department of Drawings on exhibition projects, gallery rotations, and research inquiries. There hasn't been a dull moment. Here are a few of particular note:
Proudest moment: Winning a bidding war on eBay for an antique "atomizer"—a medical instrument that artists in the 19th century used to apply fixative to their drawings to prevent smudging. In my internship I've been exploring the black drawing materials (such as fabricated charcoal, manmade chalk, conté crayon, lithographic crayon and ink) and tools (scrapers, stumps made of bread crumbs or rolled paper, atomizers) that artists used in the 1800s to create shadowy, nocturnal, or twilight scenes. The atomizer will be part of a display for a forthcoming exhibition on this material.
Favorite moment: Looking at handmade Roché pastels at the Maison du pastel during my study trip in Paris. The Maison du pastel has been handmaking pastels since 1720, and the range and luminosity of their colors is stunning. You can look at color after color (there are over 800) at their tiny shop . I also had the chance to look at antique pastel sets alongside the modern sticks, which are fabricated using the traditional process and methods.
World adventure: I went to The Netherlands and Paris for two weeks in March to visit museum study rooms to look at drawings and prints. I saw so much. From 15th-century German drawings of walruses to powdery 19th-century French pastels , it was so exciting to view works up close and in such an intimate way.
Crystal ball: In the future I hope I'll still be immersed in the ever-exciting world of drawings and prints!
Internship in three words: Lively, inspiring, engaging.