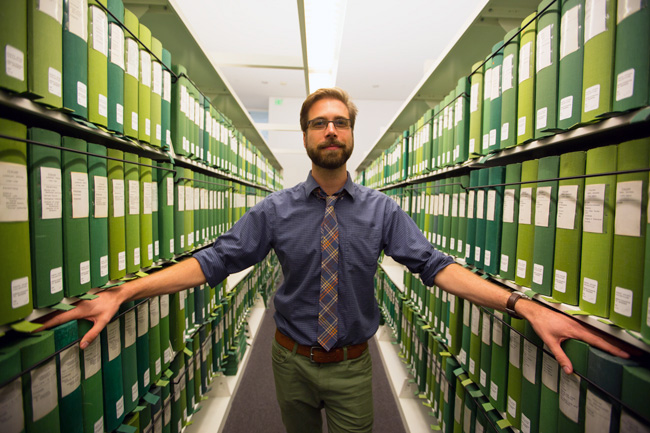 This year I was a grad intern at the Getty Research Institute. My educational background is in critical theory and the intersection of technology and the arts/humanities, while my professional background is in arts education and public programming. I was able to develop both of these aspects of my life by working on scholarly events and digital art history projects.
Proudest of: Hard to choose, but maybe seeing my name on the project team for the Research Institute's first born-digital publication. Coming from an experimental and theoretical background, it was exciting and validating to be invited to make a contribution to such a high-profile project.
Favorite moment: Every day on the walk from the shuttle drop-off at the top of the hill to my desk, when I had a second or two of looking out over the hills of west Los Angeles and on to the Pacific Ocean. It was a quiet moment of inspiration that I never stopped appreciating.
World adventure: I went to the far-flung and exotic locales of New York City and Miami, Florida. Not exceptional at first blush, but I was able to participate in a couple conferences to an extent not possible during my graduate studies.
Crystal ball: The world is an uncertain and constantly shifting place, but I'd like to think that my future involves managing innovative digital projects for a cultural/memory institution.
Internship in three words: Pertinacia, scientia, spes.