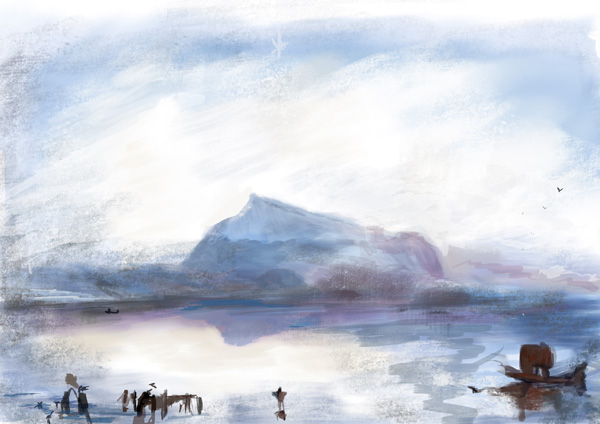 iPad sketch by Elke Reva Sudin inspired by J. M. W. Turner's Blue Rigi—Sunrise in the collection of Tate Britain. Digital artwork: Courtesy of and © Elke Reva Sudin
It may look like pastel and ink, but this rendition of J. M. W. Turner's Blue Rigi—Sunrise was made on an iPad. During a recent visit to the Getty Center, visiting Brooklyn artist Elke Reva Sudin used stylus and pixels to capture the vibrant color and energy of several paintings on view, including in our Turner exhibition.
After she tweeted us about her work, we asked her to explain what drew her to this way of sketching and to Turner's work in particular. She explained:
My iPad sketches are notes for myself to help improve my drawings and give me that on-site memory of seeing the works in person. In my quick sketches I was trying to capture the essence of Turner's technique and the basic color schemes and textures that created the identity of his work as a whole, and of each painting individually.
Turner inspires me because he can paint anything he wants to, he was a show-off, and he was a blue-collar personality in a hoity-toity elitist social circle. He could finish a whole painting during varnishing day and step away, almost like a "mic drop" of his time. Turner's works also have a tremendous amount of movement and texture without looking like a hot mess.
Seeing the works in person, I noticed many more types of texture and the real vibrancy of the colors, which gets lost in reproductions. By studying them I get to understand his color schemes, his compositional structures, and where he puts his focus.
Digitally sketching from the masters is like retracing their steps and traveling back in time. It makes me realize how much I relate to Turner and his process and how I could incorporate his approach in my own work.
And if you're wondering (we were), the quick sketches shown below took about five minutes, and the watercolor study of Blue Rigi about twenty. Elke uses the Procreate app for iPad with a pressure-sensitive stylus called the Jot Touch—though as she points out, "it's not as much what app, but who is using it!"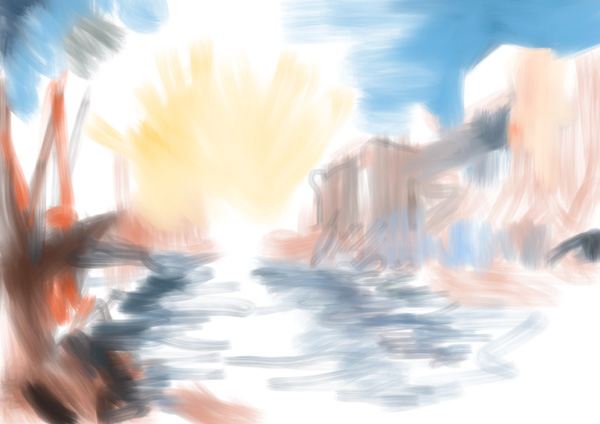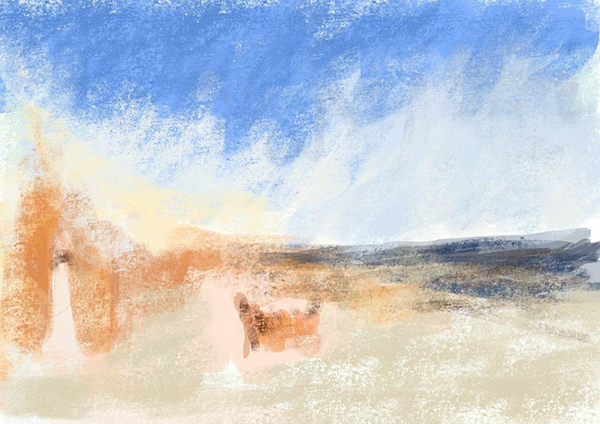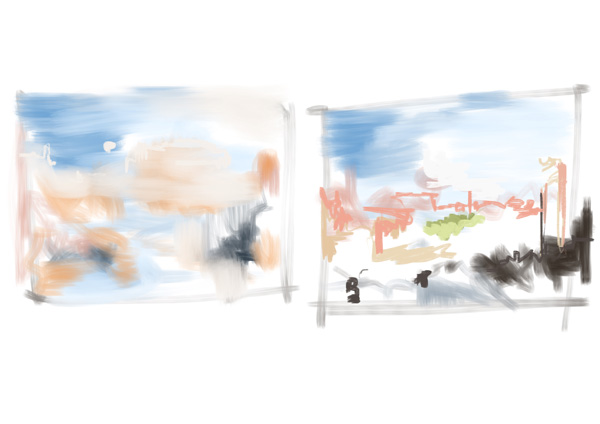 Now back in New York, Elke's latest challenge is sketching people's portraits on the iPad…in two minutes or less.
_______
Have you been inspired in your creative practice by art in the Getty's collections or by the architecture or gardens? We would love to hear about your work. Please share it with us @thegetty or by email at blog@getty.edu.