A beautiful book can be the springboard to teach kids about writing, math—and themselves
As an educator, I'm always on the hunt for books that help students build on their prior knowledge. In particular, I like to seek out books that create a conceptual framework for my students who are learning English as a second language.
I came across the pop-up book Snowflakes by Jennifer Preston Chushcoff while browsing the Getty Store. I was thrilled to find such a fabulous book to introduce winter and to provide examples for making snowflakes. Integrating hands-on art activities into vocabulary instruction is not only fun, but also provides a richer and more lasting learning experience. In fact, I plan to use the book as a springboard for a range of lessons—from science (the composition of snowflakes) to math (geometry and measurement) to writing (personal responses to the book).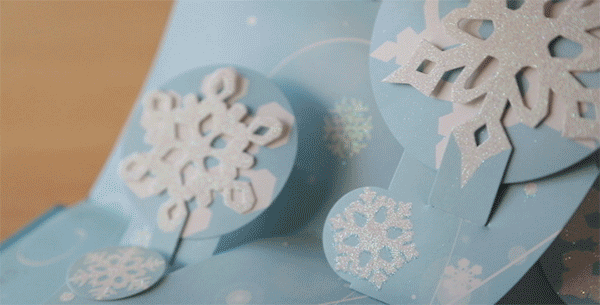 To make snowflakes with my younger students, I will use this step-by-step tutorial, since it relies on nothing more elaborate (or expensive) than coffee filters, tape, and ribbon. For older students, there are snowflake lesson plans posted by teachers online that integrate geometry concepts such as angles, types of triangles, and quadrilaterals, lines of symmetry, and line relationships.
In my classroom we will read the book together and used the many different examples of snowflakes in the art—from simple, tiny flower-shaped whorls to elaborate three-dimensional explosions of ice crystals—to make our own snowflakes.
I found that the text's explanation of the uniqueness of snowflakes lends itself to authentic writing responses as well:
Most snowflakes have six sides
Some have twelve
They look like lace
And fine cut jewels falling
They tickle your tongue
And land on the snowman's nose
Watch their miracle before they melt
All snowflakes are beautiful
Each one is unique
Just like you
Even my young students could be led into discussion and writing about what uniqueness means, and what makes them unique. Also, the captivating artwork transported the students to a snowy world they might not ever see in person. The scenes with the deer, pines, and the pop-up tree delighted and captivated me. This book is a definite must-read during our cold winter days.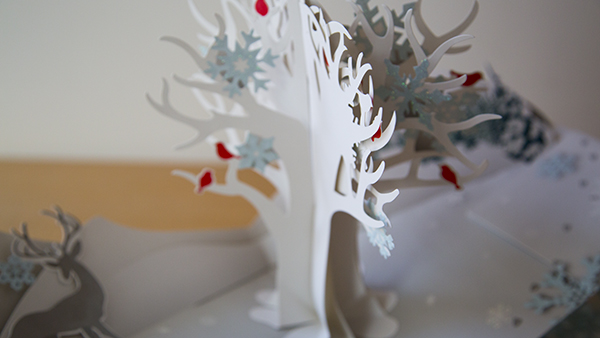 Text of this post © Loretta Campos. All rights reserved.