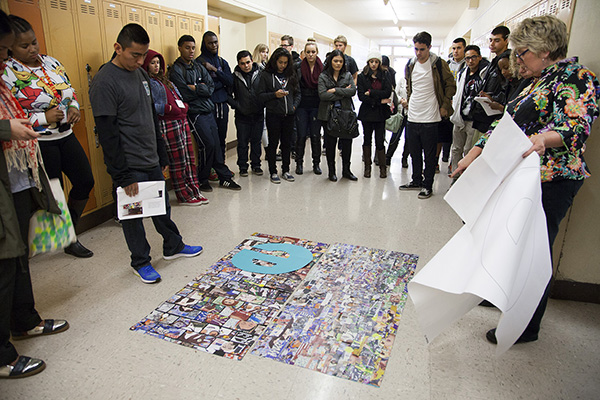 Barbara Kruger has joined forces with over 400 eleventh and twelfth graders on a collaborative project titled Whose Values?. The multi-month project combines art and writing projects with in-person discussions around themes of social justice, identity, race, gender, and advocacy.
Whose Values?, inspired by one of the provocative questions Kruger has asked in her work, is this year's iteration of the Getty Artists Program, in which the Museum's Education Department invites one artist to create and implement a project of their choosing.
Kruger is collaborating with students, Getty staff, and teachers at two schools—Grover Cleveland High School's Humanities Magnet and Academy of Art and Technology and Chatsworth High School's Humanitas Academy of Education and Human Services—to explore how, in her words, they can "visualize, musicalize, and textualize their experience in the world." The project officially kicked off on November 12, when Kruger spoke to participating students at Grover Cleveland High School. The installation at the Getty Center begins May 5, 2015.
Student Voices on the Museum Walls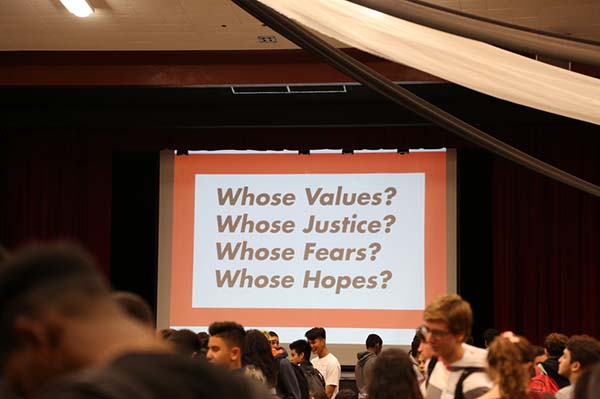 As a culmination of the workshops with Kruger, students worked together to design a large-scale mural at the Getty Center. This mural questions the viewer, asking us to reflect on the phrases chosen by Kruger herself: Whose values? Whose justice? Whose hopes? Whose fears? Students worked in small groups to bring the phrase to life, letter by letter, over the course of their school year.
Kruger Critiques
Throughout the project, Kruger visited school sites to lead discussions about justice, values, fears, and hopes. These challenging and important conversations, as well as Kruger's discussions of the students' work-in-progress, were an integral part of the project.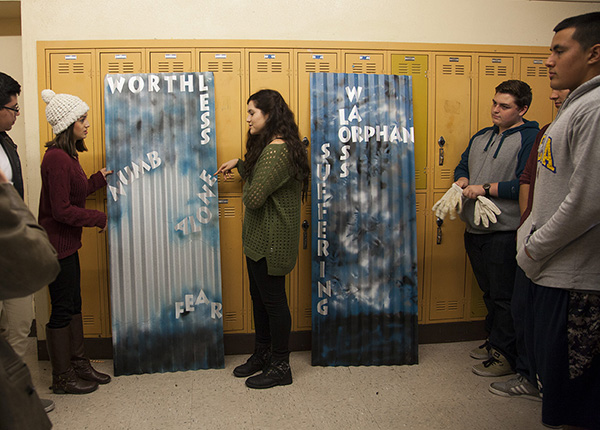 Students Visit the Museum
Getty staff also hosted student visits to the Museum to demonstrate practical skills that would be immediately applicable to this project. From paper-cutting to design to installation, students got a behind-the-scenes peek at the work in progress to bring their vision to life.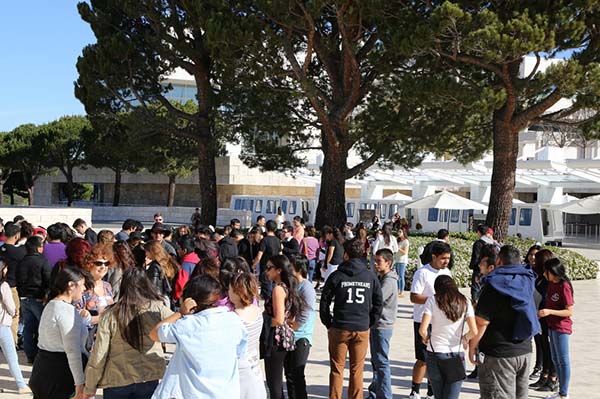 The Mural Takes Shape
As the 2014–15 school year wrapped up, students' completed letters arrived to the Getty to be photographed and digitized in preparation for their rendering as a vinyl wall installation.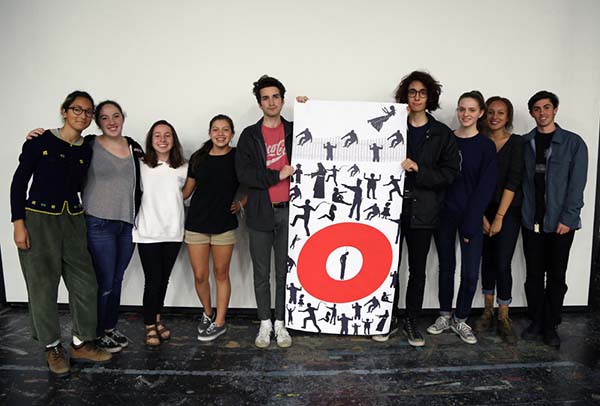 The Tagging Wall and Installation
The mural asks big questions, and the tagging wall provides a space for the public to answer. Four questions based on the subjects in the mural appear on tags in the installation. Grab a tag, fill it out, and tie it on the metal display to hang with a community of visitors. You can also share your thoughts online using #WhoseValues.
Barbara Kruger Talks with Students
Students interview Barbara about how the process was for her, and how she thought the installation turned out.
Any questions or comments? Drop a line to whosevalues@getty.edu.