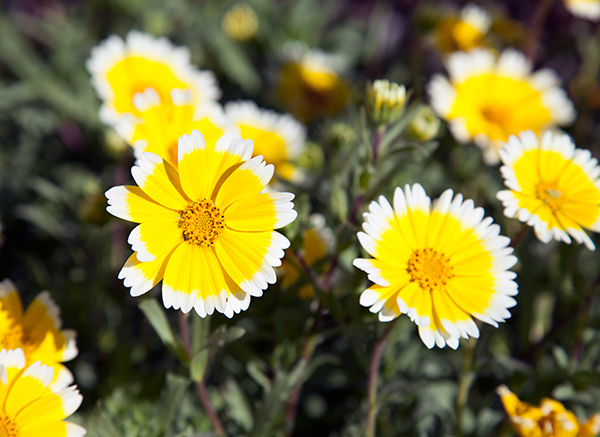 I always smile to myself when people complain about Los Angeles "winters." Sure, California gets cold this time of year, but the chilly and wet season is actually our most alive, our most fertile of the year. Unusual in the world, our mediterranean climate—which prevails only in the lands around Mediterranean Sea and parts of California, Australia, Chile, and South Africa—has a long, hot, dry season, and a short, rainy, cool season. For gardeners, this is the season that matters.
Writer Kelli Kallenborn sums up our upside-down seasons perfectly:
We think of winter as a time of cold weather. As gardeners, we also think of it as a time when plants stop growing or greatly reduce their rate of growth. It is usually the most difficult time in terms of plant survival. This sounds like November through February for much of the northern hemisphere, but it also describes summer in the mediterranean climate zones of the world. To plants native to the climate, the hot, dry summer is the challenge. Summer is winter.
In our native landscapes, plant growth explodes during this chilly "summer" of ours—all of our California wildflowers, as well as tree and shrub roots, which are invisibly extending their fingers deep into the chilled and moist earth.
This is what I think about when I wander the Central Garden at the Getty Center in late-cool-season. Bees are busily pollinating the wildflowers and dipping deep into the Brugmansias; our temporary avian visitors, like white-crowned sparrows and Oregon juncos, are chirping in force. Absent entirely is the "icy fang and churlish chiding of the winter's wind," in the words of Shakespeare—who most certainly did not live in a Mediterranean climate.
In fact, the Central Garden sparkles with several species of native California wildflowers, including the sunny-faced tidy tips (at the top of the post). The impossibly deep blue of desert phacelia glows against the backdrop of the red-twig dogwoods that dot the garden each winter.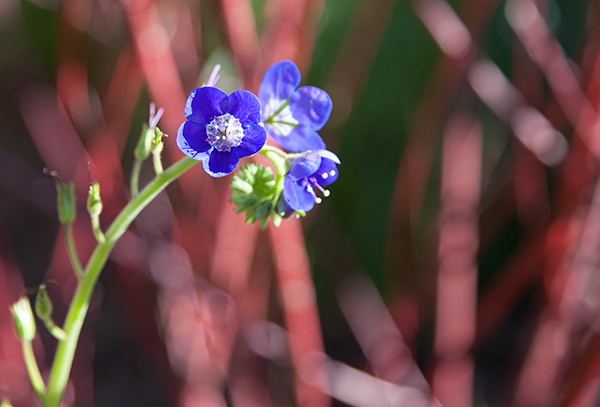 Speaking of colorful twigs, who says visual interest has to come from flowers alone? New growth is beautiful in shades of maroon, gold, rust, and lime.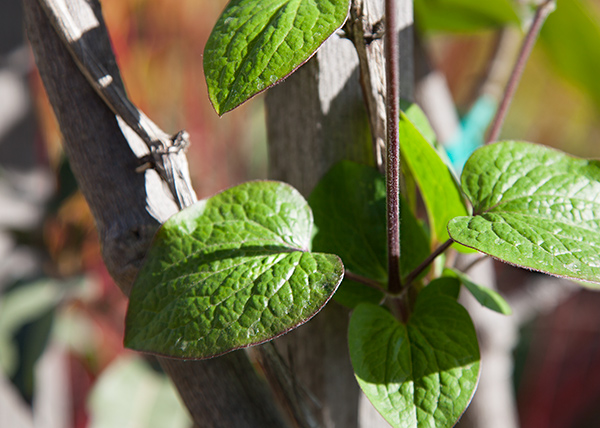 Textures also seem so much fresher in a cold garden, like you've walked into one big crisper. Kangaroo paws from South Africa light up when the morning sun strikes their fuzzy bracts.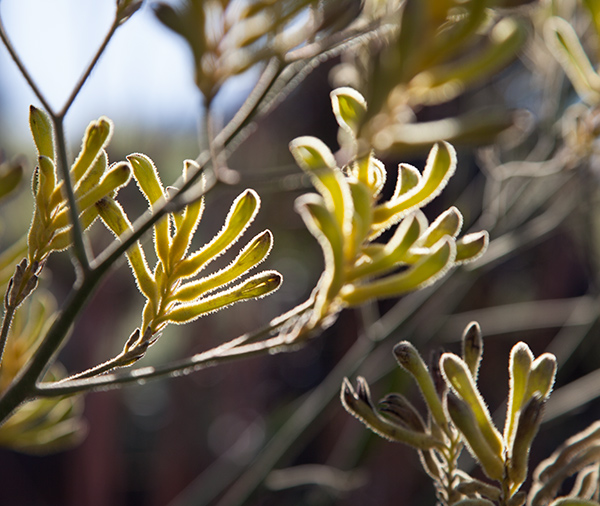 Flower buds are sometimes more interesting than the flowers they will soon become, like these spiky, defiant heads of pincushion flower.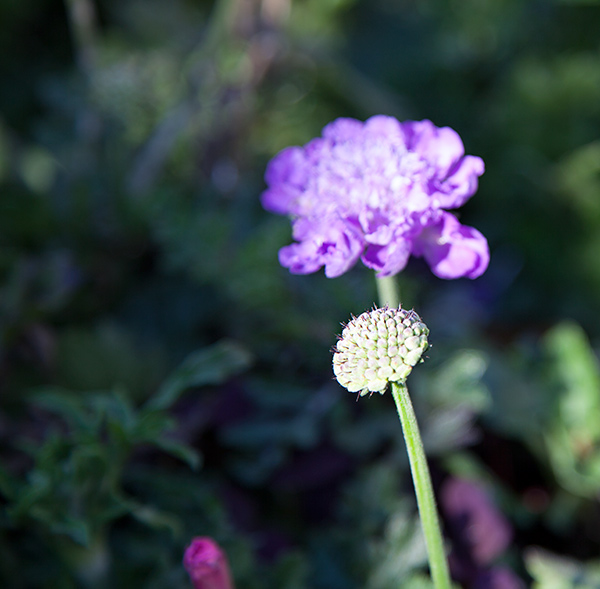 White tulips are out in force, the very symbol of spring. This dusky purple tulip seems as if she has left the rich, red-brown soil that nurtured her bulb with some regret.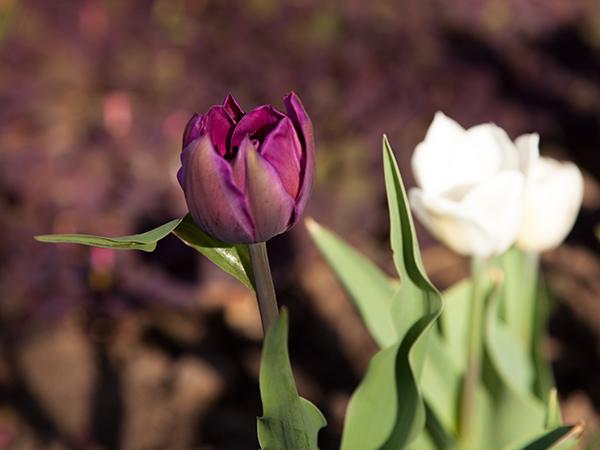 Warm weather will be back with us shortly, and from April to October, it will be, at last, hot and dry. But for many California gardeners and garden lovers, nothing beats winter for a true experience of summer.