In 1682, Louis XIV moved himself and his court to his father's former hunting lodge after a long, dangerous, and expensive renovation project that was far from complete. The king's decision to permanently install his court at Versailles was a momentous one; the monarchy was traditionally nomadic, moving seasonally and coming back to Paris at some point in the year.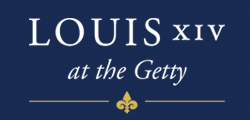 For all its legendary glory, Versailles was far from an ideal location. Built on swampland, Versailles was described by a visitor in 1764 as an odiferous cesspool of dead cats, urine, excrement, slaughtered pigs, standing water, and mosquitoes.
Although this description is doubtless an exaggeration, it is no surprise that the 18th century marked a turning point for perfumery. The art of perfume making was propelled by advances in distillation and mirrored the philosophical changes of the age of Enlightenment. And just as Louis XIV and his court spurred innovation in the arts, their demand for scent spurred perfume-makers to new heights of creativity.
Fragrant Elixirs
Perfumery had long been closely aligned with functional medicine and cleanliness. Water-based baths were famously eschewed by most in the early 18th century for health reasons, but the popular myth of a stinking French nobility is fallacious. Quite the opposite was true. Perfumes were combed through hair, applied to skin (later to be scraped off, along with any dirt), and tied to almost every aspect of the grooming regimen.
Perfumery also functioned as medicine. It was not uncommon to mix bizarre animalic components such as fox lungs, viper flesh, wolf liver, bear fat, salamander ashes, or even oil of worm into aromatic blends. Precious materials like gold, silver, and pearls, as well as less salubrious elements such as blood, urine, and feces, were also thrown into the mix.
Most shockingly, one medicinal scent recipe called for the flesh of a redheaded man "brutally torn from life," whose body was to be cured in the moonlight. These ingredients were recommended in the belief that their essences could revitalize problematic areas for the patient. Feeling phlegmatic? Perhaps frankincense oil and a murdered redhead would do the trick.
Le Doux Fleurant
Perfumery enjoyed special prominence under the reign of the glamorous and often sickly Louis XIV. The king was nicknamed le doux fleurant (the sweet flowery one) on account of his fascination with odors, which he used copiously for both medicinal and aesthetic reasons.
One of Louis XIV's doctors even popularized a new system for scent dispersal called the cassolette, a perforated box or urn that spread the smoke of an odiferous pellet, burnt in the hopes of alleviating "bad air." Under royal patronage such receptacles became works of art, such as this example from the Sèvres Manufactory in the Getty Museum's collection.
Louis XIV's passion for scent, however, may have had physical repercussions. As the duc de Saint-Simon reported: "Never had a man loved odors so much yet feared them more, due to having used them to the point of excess." By the end of his life, the king had developed terrible allergies, a development to which his love for perfume may have contributed. The only scent he could physically tolerate, it was said, was orange blossom.
La Cour Parfumée
Under Louis XIV's successor, his great-grandson Louis XV, perfume and perfumed products were in higher demand than ever in what came to be known as la cour parfumée—the perfumed court.
Louis XV's most famous mistress, the marquise de Pompadour, supported philosophers and artists, and was also kind to perfumers. Her yearly budget for scent alone was 500 livres (approximately $63,500 USD in today's currency), and she was by no means alone in her spending habits. Stories of excess abound in the perfumed court; the comtesse de Saint-Hermine spent a fortune on perfumed garters, and the powerful abbé d'Osmond was brought to financial ruin by his love of violet powder. It is thanks to this exorbitant spending that many of the French perfume dynasties hit their stride, including Fargeon, Lubin, Houbigant, and Martial.
Madame Déficit
French perfumery hit its luxurious apotheosis under Louis XVI. His legendary queen, Marie-Antoinette, had a passion for aesthetics—and a lavish budget to match. In 1785 she spent 258,000 livres (approximately $32 million USD today) on her wardrobe. The queen's spending quickly earned her the moniker Madame Déficit.
Marie-Antoinette's era was a time of progress and success in the field of perfumery. Antoine Dejean published Traité des odeurs in 1777, cementing perfumery's divorce from medicine and its move towards art for art's sake. The purpose of perfume was now purely to smell good and act as a form of artistic expression. This echoed Marie-Antoinette's sentiments perfectly, and her love of flowers (roses, narcissus, lilac, violet, lily, and iris in particular) led to regular, extravagant, but often unpaid commissions from her favorite perfumer, Jean-Louis Fargeon, as well as others like Jean-François Houbigant.
The queen's beloved group of friends and courtiers were prodigously scented. So much so that according to Elisabeth de Feydeau in A Scented Palace: The Secret History of Marie Antoinette's Perfumer, the queen's friend Axel Von Fersen exclaimed: "What a debauchery of jewelry and of perfume. And the bizarre odor of the salons of this country!" Despite this excess, Marie-Antoinette harbored a romanticized fascination with rustic living. She spent much of her time in the (relatively) understated surroundings of the Petit Trianon, her mini-château on the grounds of Versailles. Her fascination with "simple" farm living sparked a passion for pastoral fashion and lighter floral scents. Long gone were the dense animalics of the 17th century; the new scent compositions featured elegant combinations of flowers, grasses, and woods.
When the Revolution struck in 1789, many of France's leading perfumers had to scale down their enterprises. A final blow was struck to the perfume industry when the 500-year-old perfumers' guild, the maîtres gantiers-parfumeurs, was disbanded along with all other organized trade guilds in 1791. With time, of course, the French fragrance industry rebounded, and France once again became the world's leader in stylish smells.
To get a sniff of how the court of Versailles might once have smelled, try the historic recipes below.
Famous 18th-Century Scents
Eau de Cologne (by Jean-Marie Farina)
Lemon, Orange, Tangerine, Bergamot, Lime, Grapefruit, Neroli, Lavender, Rosemary, Thyme, Petitgrain, Jasmine, Tobacco
Eau de Cypre Composée (for Madame du Barry by Jean-Louis Fargeon)
Jasmine, Iris, Angelica Root, Rose, Orange Blossom, Nutmeg, Amber
Parfum de Trianon (for Marie-Antoinette by Jean-Louis Fargeon)
Rose, Orange Blossom, Petitgrain, Bergamot, Lavender, Lemon, Galbanum, Iris, Violet, Narcissus, Lily, Tuberose, Vanilla, Cedar, Sandalwood, Amber, Musk, Benzoin
For Further Reading
Elisabeth de Feydeau, A Scented Palace: The Secret History of Marie Antoinette's Perfumer (London: I.B. Tauris, 2006)
Christine Pevitt Algrant, Madame de Pompadour: Mistress of France (New York: Grove Press, 2002)
Patrick Suskind, Perfume: The Story of a Murderer (New York: Vintage International, 2001)
Jean-Claude Ellena, Perfume: The Alchemy of Scent (New York: Arcade Publishing, 2011)
H. Lewis, The Splendid Century: Life in the France of Louis XIV (Long Grove, IL: Waveland Press, 1997)
Text of this post © Saskia Wilson-Brown. All rights reserved.