Alchemy was the forerunner to modern chemistry, combining science with a dash of spirituality and art. Exhibitions at the Getty this winter present rare books and illuminated manuscripts on the arcane subject and share fascinating stories of the alchemists who tried to transform nature.
There is also a small but charming alchemy-themed pop-up shop outside the entrance to The Art of Alchemy at the Getty Research Institute (through February 11). David Brafman and Rhiannon Knol, the curatorial brain trust behind the exhibition, went window-shopping with me to pick out their favorite gifts, several of which are available through the online Getty Store.
If you know an ambitious, curious art, history, or science lover, an alchemy book or bauble may be just the thing.
1. Models of Divine Proportion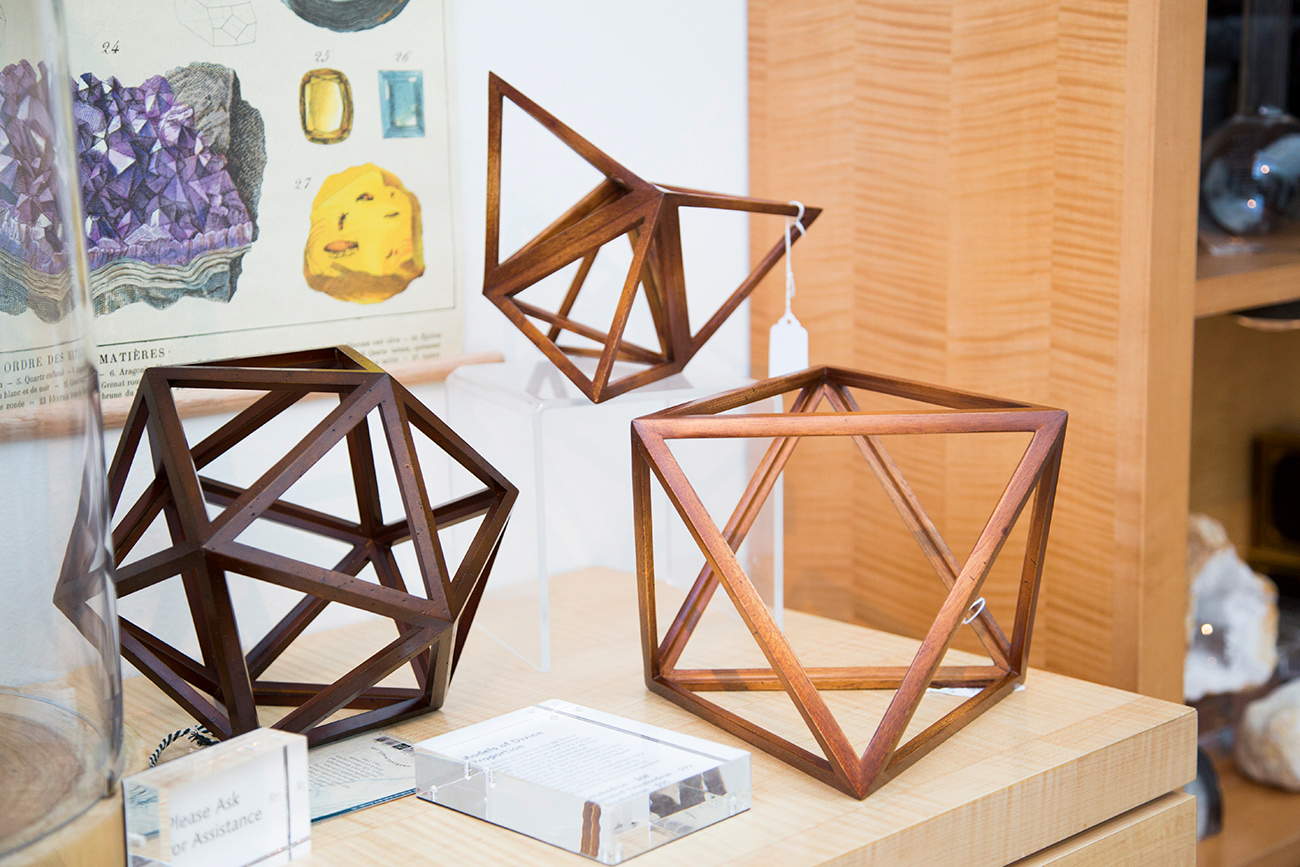 Octahedron — $68
Elevated Tetrahedron — $92
Icosahedron — $95
Know a geometry nerd with sharp aesthetic sensibilities? Perfect. Behold these wooden models of Leonardo da Vinci's ingenious designs for the five Platonic solids, as seen in the book De divina proportione (On Divine Proportion) by Franciscan friar Luca Pacioli. The book is on view in the exhibition, and you can page through it online here. Here da Vinci's solids have jumped off the page into 3D perspective.
2. Lab Storage Jars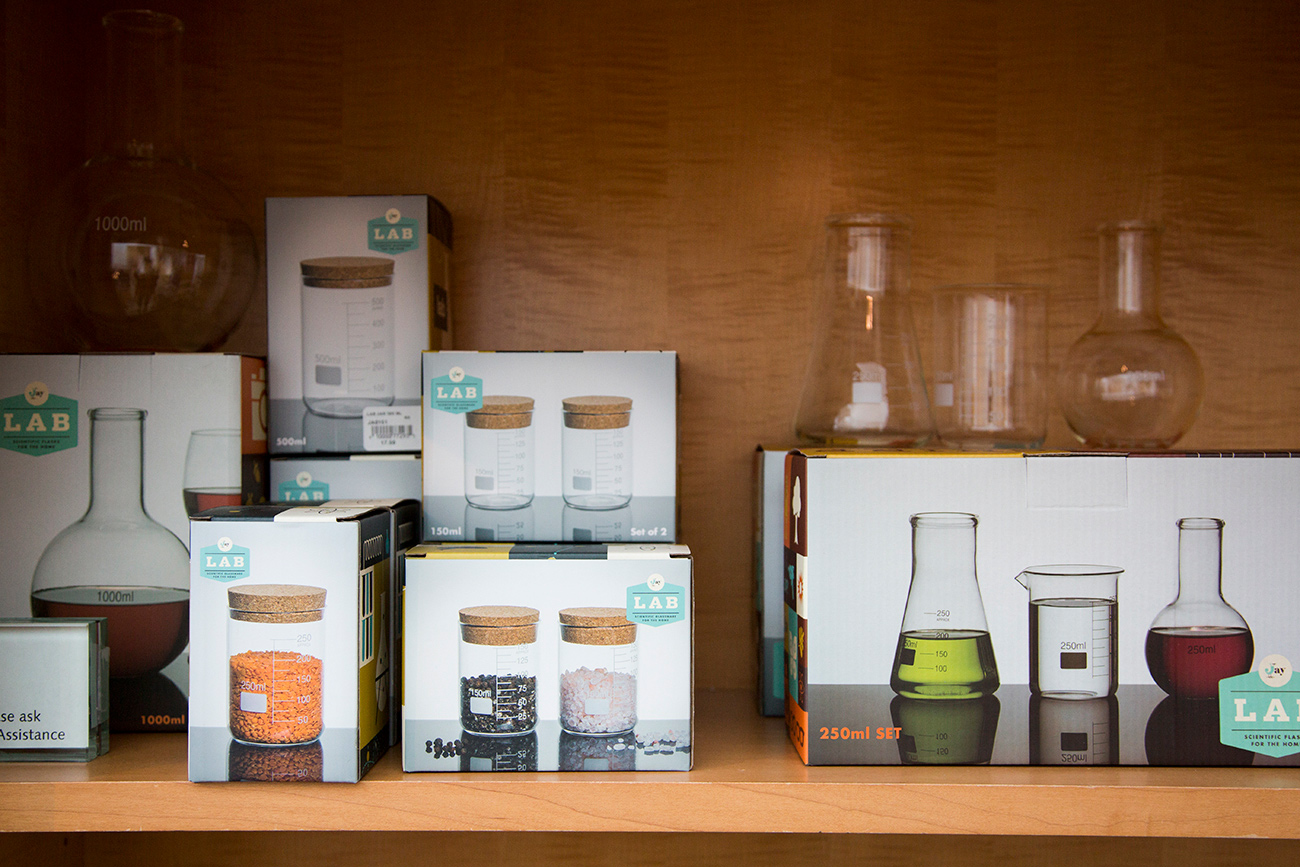 500 ml Jar — $17.50 (also available online)
Set of Three 250ml Flasks — $20.00 (also available online)
Vessels, vessels, and more vessels!  In the exhibition there are depictions of devices designed to distill lunar humidity (what we know as morning dew) thought to contain essence of silver from the moon. And while we can't guarantee these vessels will do the same, they would at least make for great place to store your…silver essence.
3. Purification Tote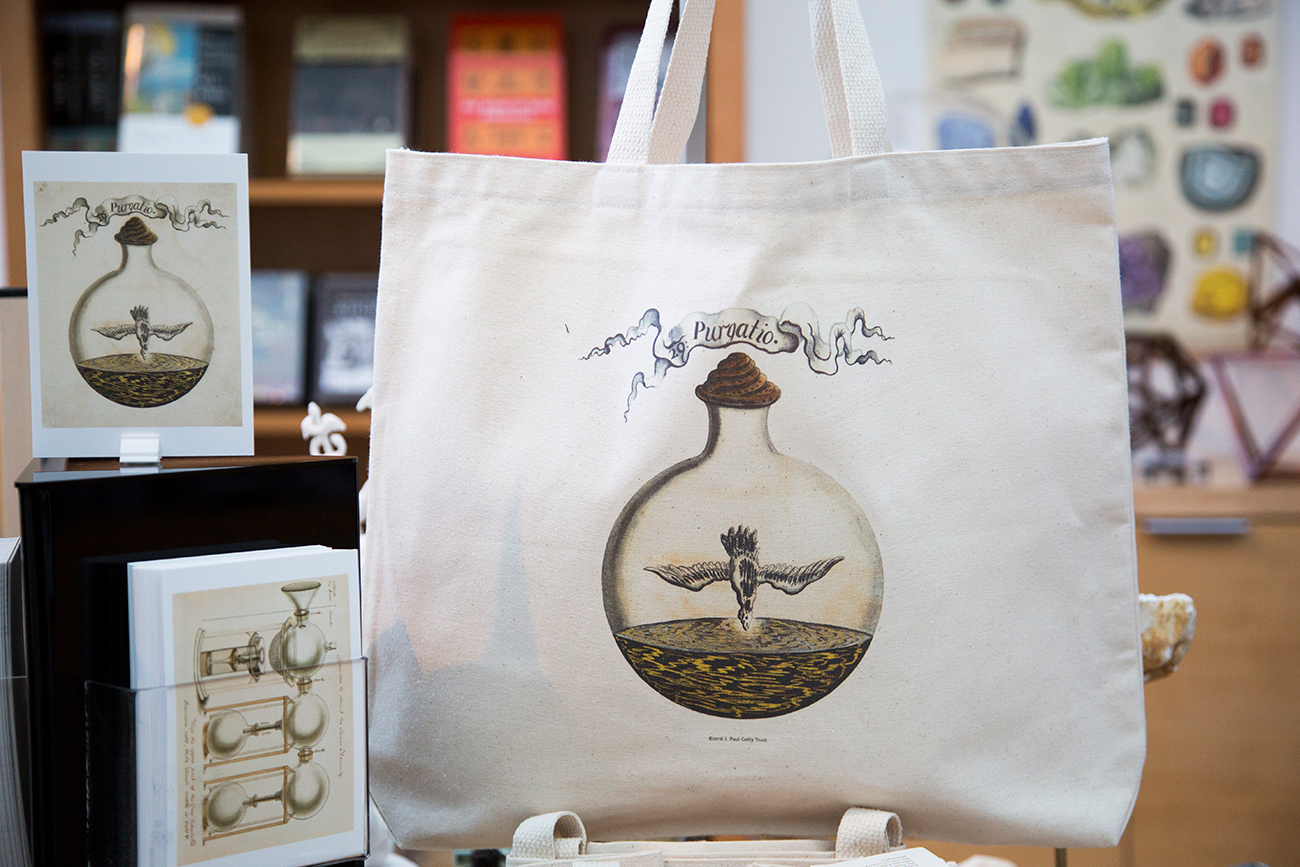 $25.00 (also available online)
A canvas tote with an 18th-century illustration alluding to an alchemical process? WANT.
Purification, described in alchemical manuscripts as "whitening," is the chemical process of rendering something pure. In this illustration from a 1700 manuscript called Das Buch mit Sieben SiegeIn, a white bird, symbol of the purification process, dives into a greasy pool at the bottom of a vessel, streaking it with gold.
4. GOLD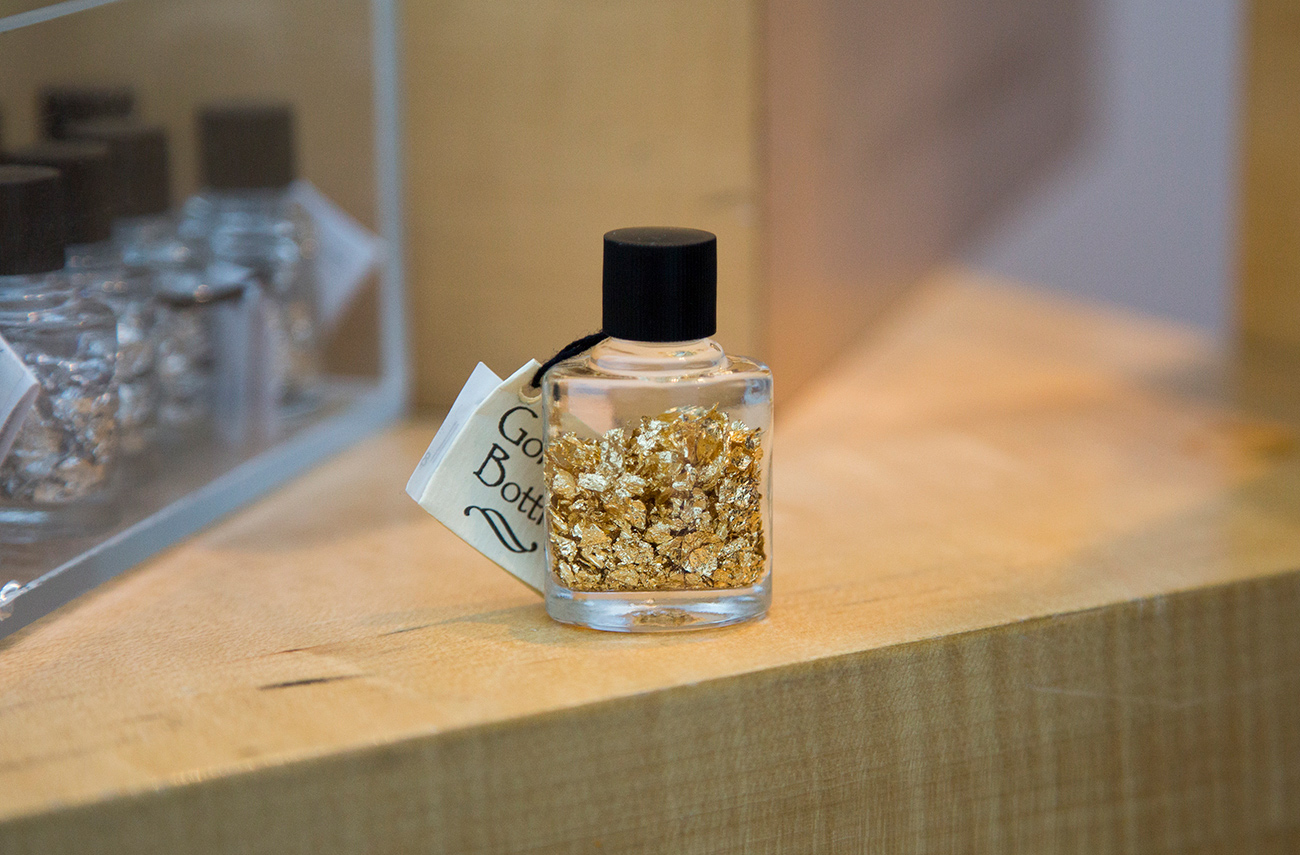 Bottle $5.95
Alchemists tried for centuries to make gold from base metals. They never succeeded, but you can get a whole bottle of the stuff without the smells and flames. One of David Brafman's favorites; he has 10 in his office.
5. The Secrets of Alchemy by Lawrence M. Principe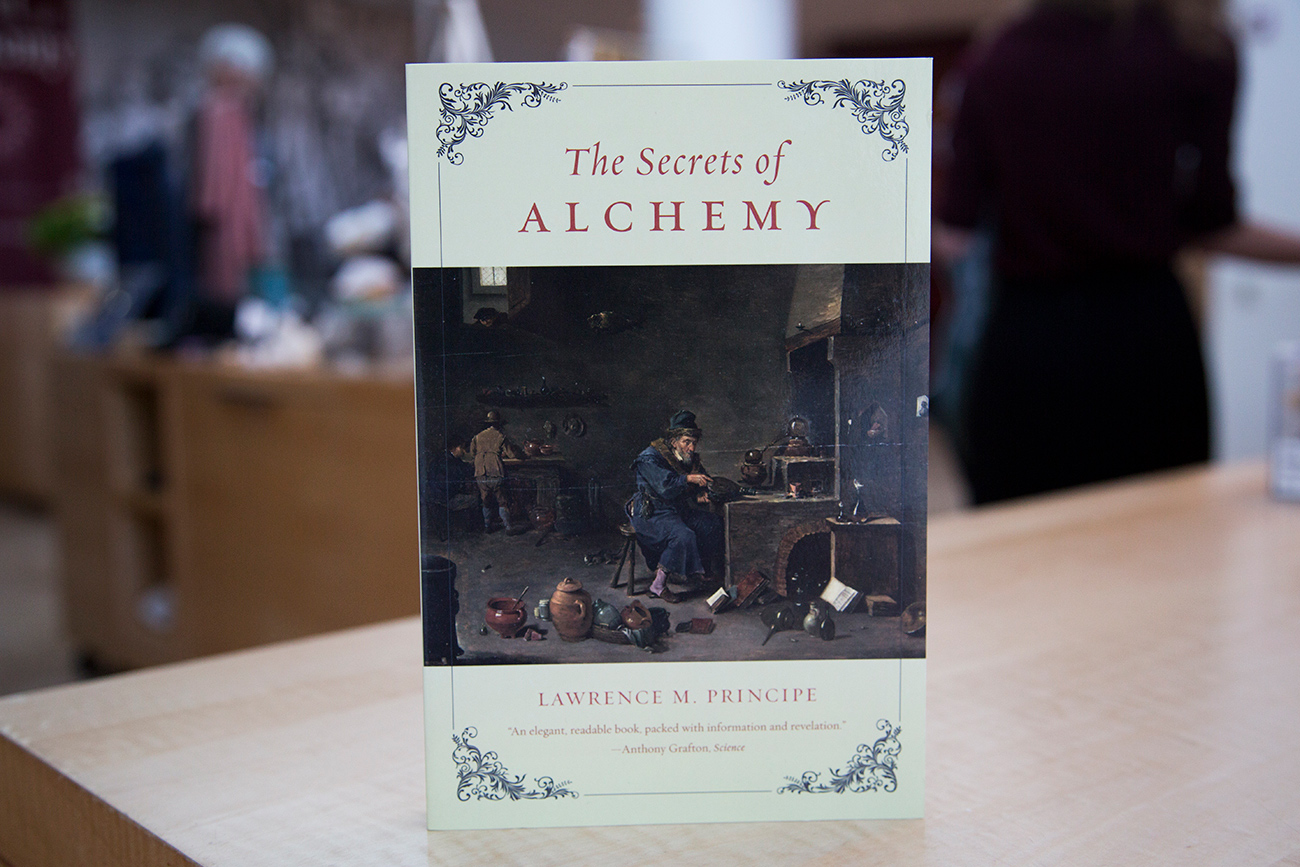 Paperback, $15
A true alchemist-in-training wouldn't be without a book of secrets. This is the intro guide to alchemy, as recommended by Rhiannon. The book traces the history of alchemy from ancient times to its heyday in early modern Europe and introduces some of the more memorable alchemists of history. Bonus: recipes for "glass of antimony" and "philosophers' tree." Good for history buffs and curious teens.
6. Plasma Globe

Two sizes, $18 and $36
For the niece or nephew who you bring to the museum and always asks "why can't I touch?" These are the miniature versions of the plasma globe on view inside the exhibition.
Plasma is the fourth state of matter (the other three are solid, liquid, and gas) and is created when gas is superheated. It was discovered in 1879 by Sir William Crookes, and the discovery of this "radiant" form of matter stemmed from the age-old search for an unseen fifth element that bound together earth, air, fire, and water. Plasma is the most abundant type of matter in the universe, and physicists speculate that, after the Big Bang, all matter in the universe consisted of a giant plasma fireball. Who doesn't want a mini version of this in their office, bedroom, or studio?
7. Celestial Planner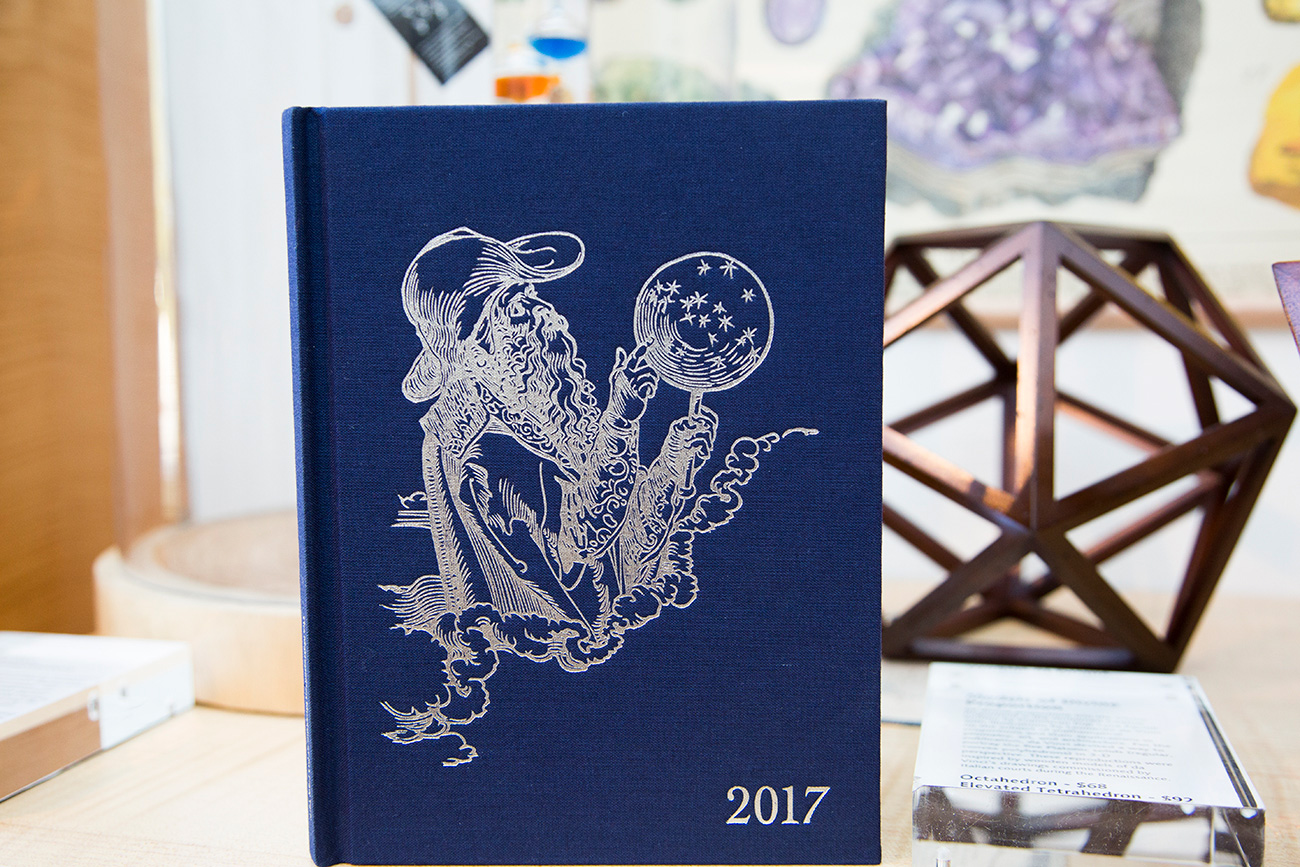 $14.95 (also available online)
Perfect for the philosopher's desk: twelve monthly calendar pages with reproductions of allegorical maps of the heavens drawn by German Renaissance genius Albrecht Dürer.
Artists were crucial in designing charts to map celestial bodies. Sometimes coordinating group events takes the right alignment of the universe, and we hope this celestial planner helps your friend shoot for the stars.
8. Mineral Poster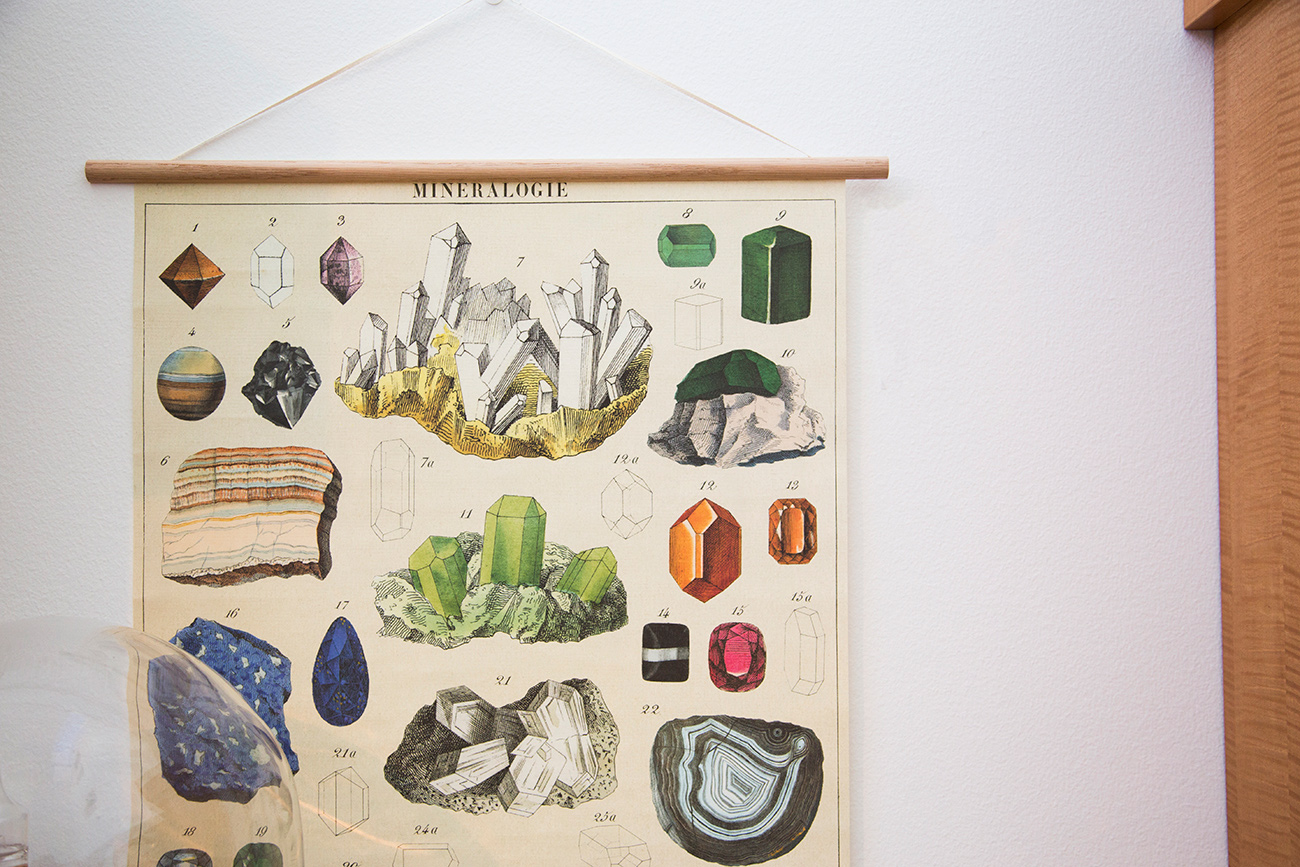 $3.95 for the poster (also available online)
$16 for the poster hanger
It rocks. Need we say more?
9. Gold-Dipped Cocktail Glass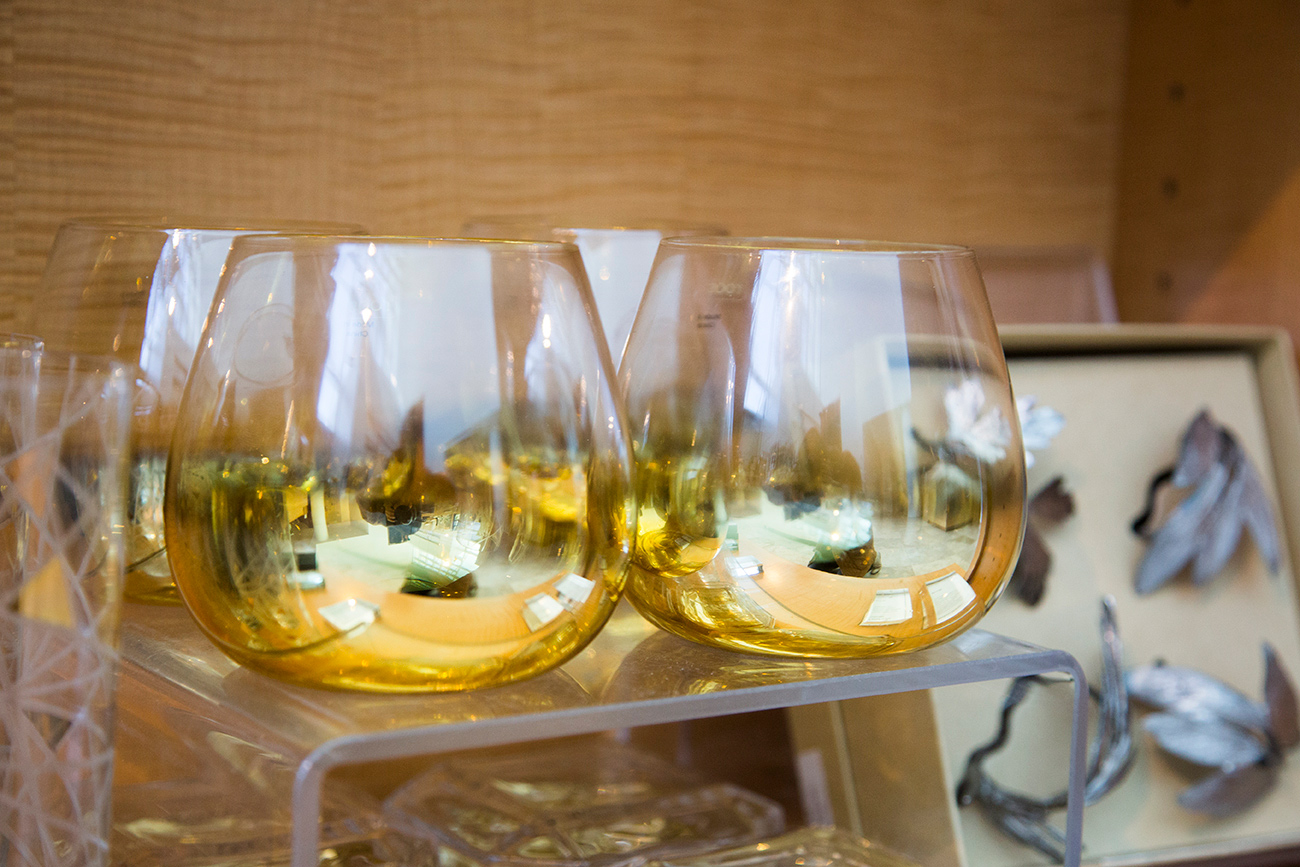 $15.95 (also available online)
Beautiful gold glasses that would sparkle at any cocktail party. Pretend you made them in your alchemy lab!
Glass was the plastic of antiquity—the invention of glassblowing in the 1st century BCE made glass accessible and inexpensive to produce and use in daily life. Through the Renaissance, glass vessels in many shapes became important for all kinds of alchemical processes. While the tools and vessels were widespread, the methods for using the tools were closely guarded secret—sometimes even written in code.
10. Crystal Growing Science Kit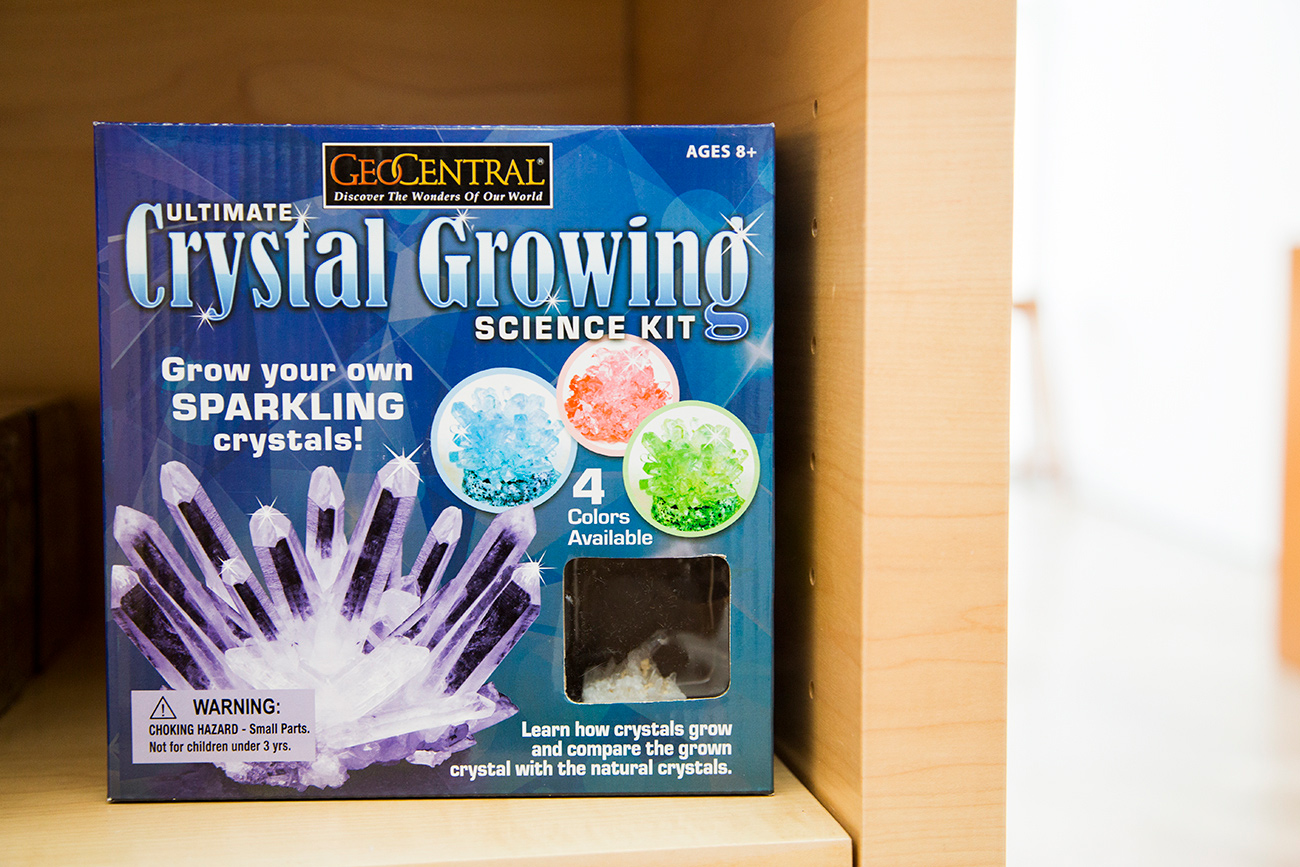 $15.95
Does your budding alchemist accidentally kill plants? Well, have they tried growing crystals? Alchemy's impact has continued well into the 20th century. Liquid crystals, for example, are used in LCD screens, the canvas of our digital world. We cannot guarantee that an iPhone will grow out of this kit, but you and your favorite science-loving kid can have fun watching the crystals take shape.