We've asked our Museum educators, who work in the galleries and get to know the art as intimate friends, to let us in on lesser-known objects they especially love—and that we ought to explore.
First up are three relief sculptures that deserve a close look. All three combine the complex composition of painting with the virtuoso craftsmanship and sumptuous materials of sculpture.
Marine Scene
Gerard van Opstal
About 1640, Alabaster
Getty Center, East Pavilion, Gallery E101
I've always loved Gerard van Opstal's Marine Scene, teeming with busy fishermen and their catch. It may not seem like it, but fishing can be a very dangerous profession; even more so before modern advances in navigation sciences, boat technology, and weather prediction. We can only imagine how fishermen and their loved ones alike would pray for their safe and bountiful return from sea. In this artwork, the artist is imagining the answer to such prayer; many little angels sent to assist the struggling fishermen at work in a blustering storm.
—Robin Trento, Gallery Teacher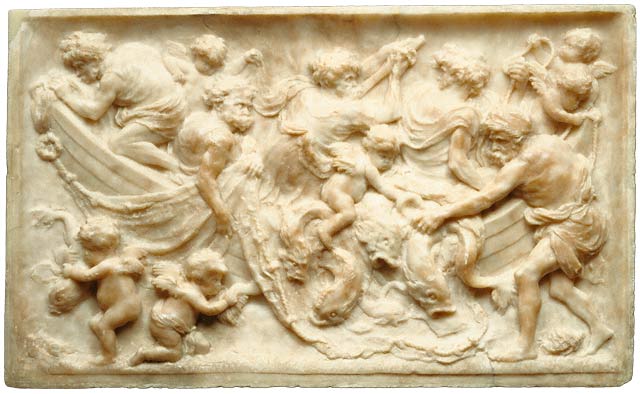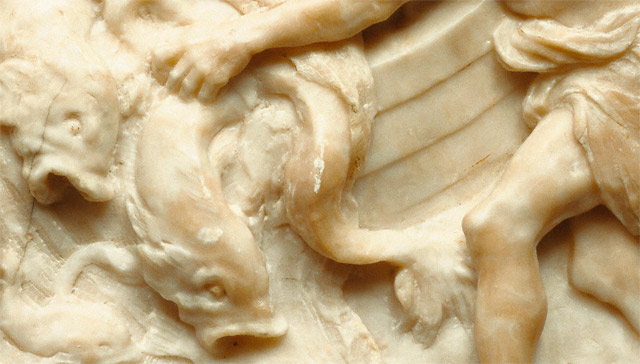 Carved Relief (Allegory of the Constitution of 1791)
Aubert-Henry-Joseph Parent
1789, Limewood
Getty Center, South Pavilion, Gallery S114
A true tour de force of sculpture, Aubert-Henri-Joseph Parent's Carved Relief was made from one piece of wood. Both a breathtaking still life and a timely political allegory, Parent's relief was made during a moment of hope, when Louis XVI agreed to become a constitutional monarch, sharing his power with the National Assembly. With the knowledge of history, we now know that this moment was fleeting.
—Alice Jackel, Gallery Teacher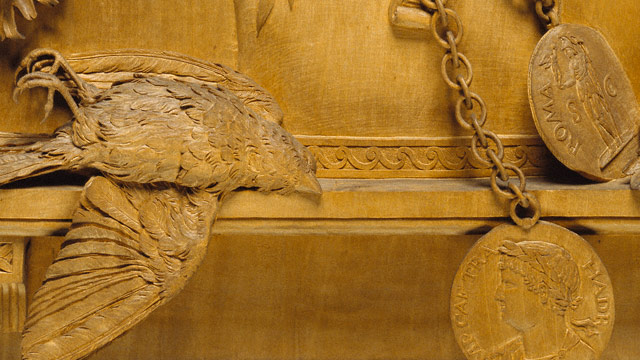 Venus Reclining on a Sea Monster with Cupid and a Putto
John Deare
1785–87, Marble
Temporarily off view for the Leonardo exhibition; returns to the West Pavilion in August 2010
A symphony of textures and movement tantalizes the eye in John Deare's depiction of a sensuous marine Venus, who languorously reclines on a sea-goat. Venus seems to spring forth from the hard marble, just as she was born of the sea foam, according to the myth, to entice the shaggy-furred hybrid. Legend has it that the sculptor fell asleep on a slab of marble for inspiration and caught a fatal chill at the relatively youthful age of 38. Try to spot the inscription "John Deare Made It"—it's signed in Greek, which demonstrates his commitment to Neo-classicism.
—Christine Spier, Gallery Teacher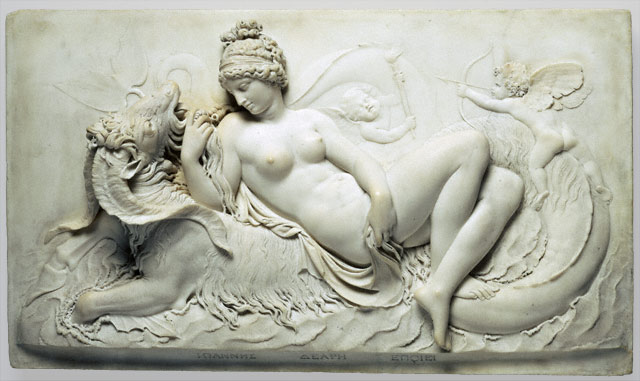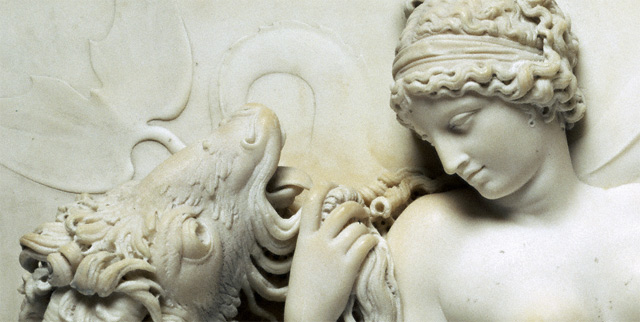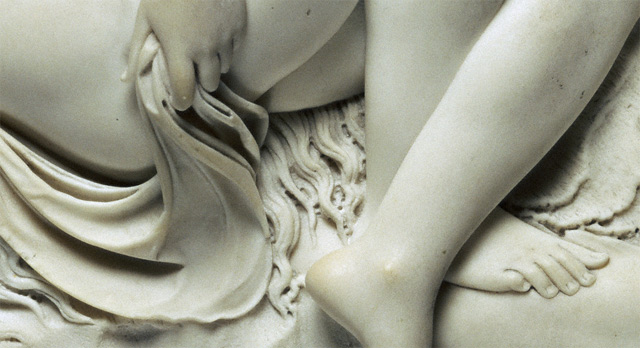 If your interest in reliefs is piqued, check out the Wikipedia entry on the topic, which boasts a list of notable examples from Persepolis to Mount Rushmore.