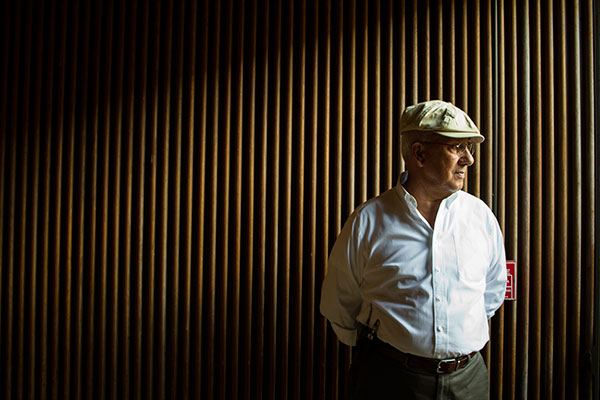 When Luis C. Garza came to Los Angeles from New York, he had spent time as an apprentice to a commercial photographer. Then he joined La Raza newspaper, a small publication that started in the basement of an Episcopalian church in Lincoln Heights. That's when his education really began.

"It's my root. It's where I picked up the camera," says Garza, who, like other photographers for La Raza, documented and published the protests and chaos around social justice issues in the 1960s and '70s but also covered life, the arts, and culture in the Chicano community.
Not everyone working on the magazine had a strong background in photography or had studied its history. And that was liberating. "We pick up the cameras. We self-teach," he said at a recent Pacific Standard Time: LA/LA symposium in San Diego. "Who are our predecessors? We have no idea. We are engaged. And we are engaging our community."
The local newspaper would evolve into a national magazine, helping to shape a Chicano identity.
Now Garza will be part of a project to digitize 20,000 negatives from the La Raza magazine archive, most of them long unseen, from the UCLA Chicano Studies Research Center. Some of those photographs will be the subject of an upcoming exhibition at the Autry as part of Pacific Standard Time: LA/LA.
Garza never thought the photographs would one day be hung in an exhibition. "We were trying to communicate and survive. It's like Zen," he says, with a laugh. "We were in the moment."