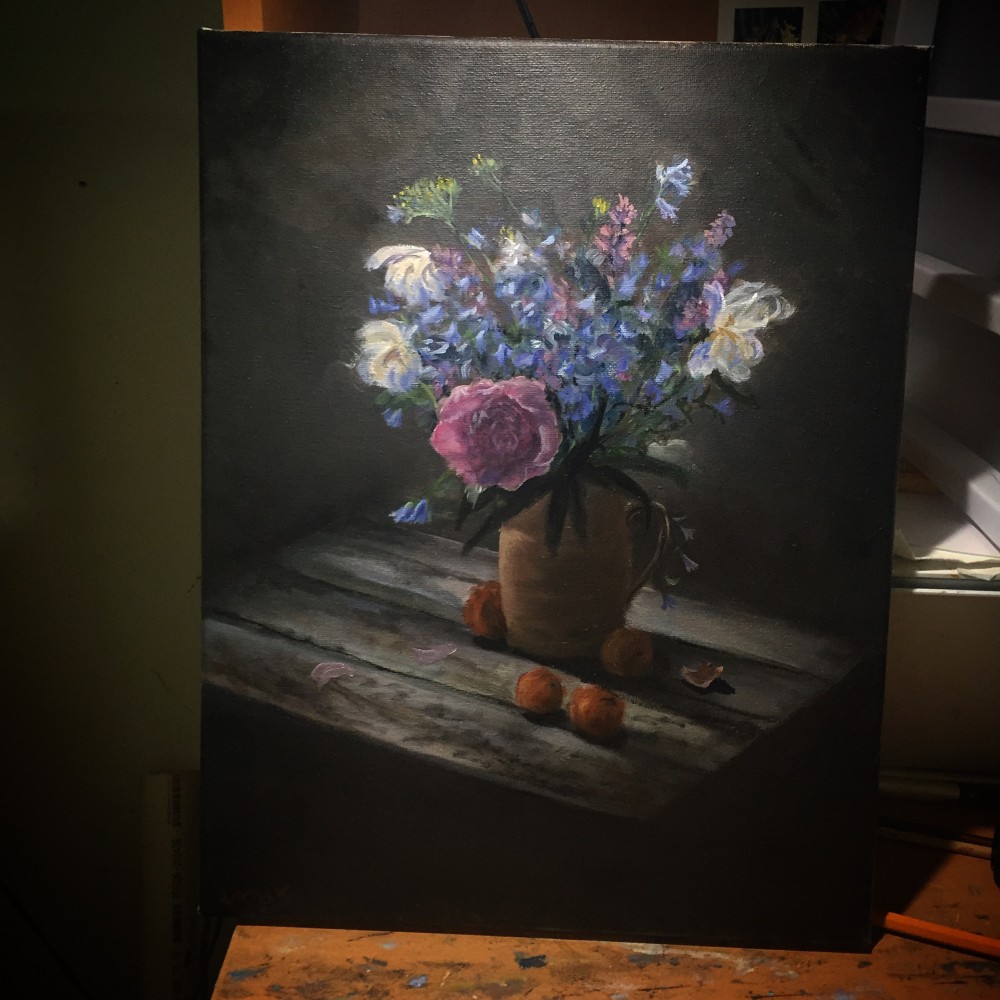 my name is: Dinuk Magammana
i'm sharing: A floral still life painting. I really love the dramatic lighting on the subject. I love how the light scatters on top of the flower petals. I love the rustic appearance of the table, and the backlit flower petals as they shine despite the darkness that surrounds them.
this was inspired by: A floral painting I saw at the Getty by Jan Van Huysum (Vase of Flowers). Although it was not a great biblical or battle scene, or a snow storm at sea, it still amazed me. I loved the light in that painting and the soft bird's nest on the side; I can't even comprehend how he painted such a beautiful nest so delicately. Although I love classical paintings, I wanted my piece to be done in an impressionistic style, as I wanted to emphasize color and light.
to me, inspiration is: Everywhere, from little things like how the light trickles through the clouds creating beautiful rays, to seeing the masterful skills of great painters like Turner, to my emotions as they respond to the events that are happening in the world.
Read A Q&A with Dinuk Magammana on The Getty Iris »