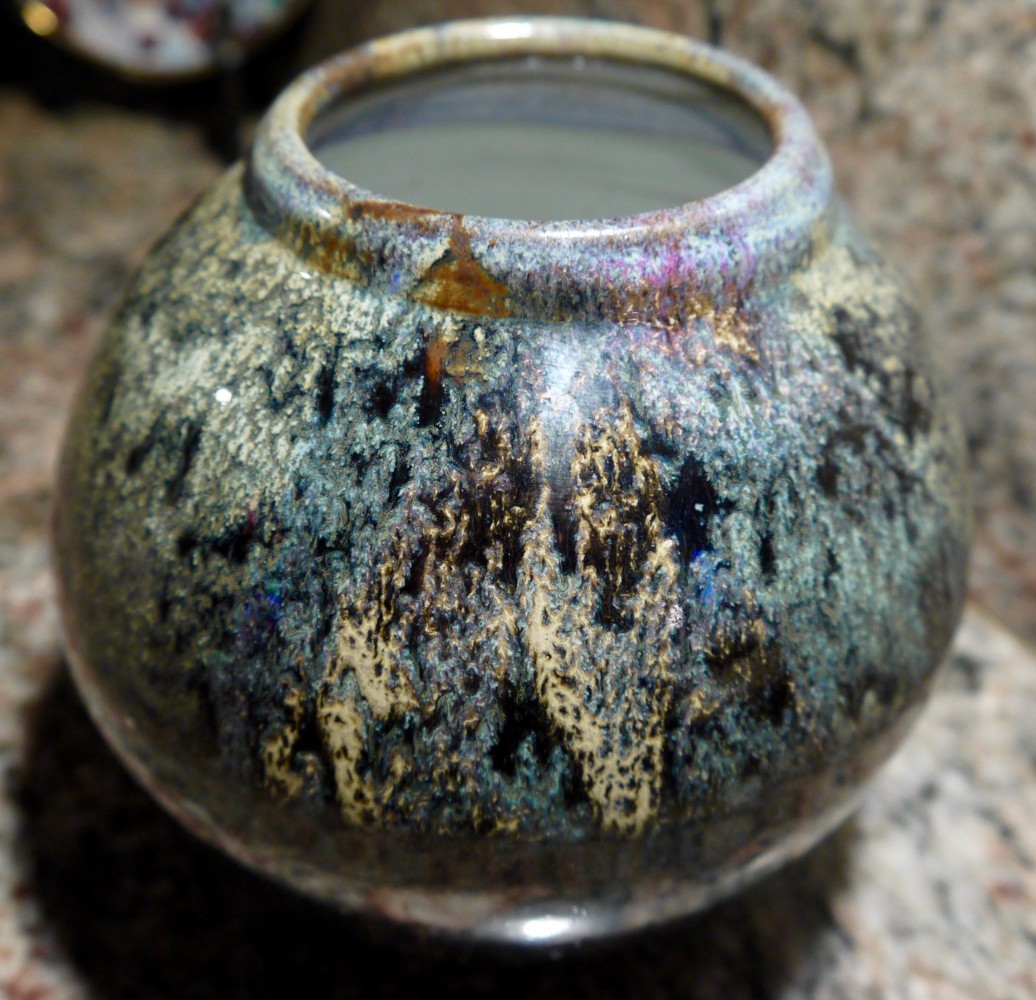 my name is: Paul Auksztulewicz
i'm sharing: Wheel-thrown pot fired to cone 10. Black mountain clay glazed with lipstick purple over Tenmaku creating a multi-color granite effect.
this was inspired by: Granite used as parts of Getty construction / landscape.
to me, inspiration is: Spontaneity as a result of occucentric influence.