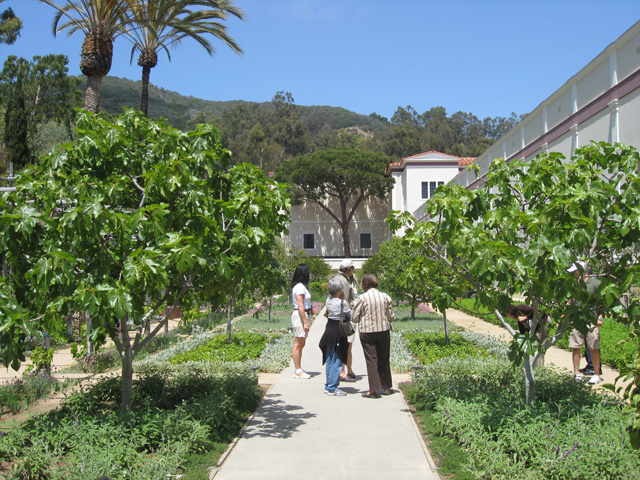 A beautiful day and the blooming of spring brought me out of my stuffy cubicle and into the Herb Garden at the Getty Villa. As the sun streamed onto my shoulders, I inhaled the fresh sent of mixed herbs and flowers—basil and thyme, a hint of lavender, a sweet note of chamomile.

Like nearly everything at the Villa, this herb garden was based upon the original garden at the Villa dei Papiri in Herculaneum. The herb garden, or kitchen garden, was typical of wealthy households in ancient Rome. Plants grown in this garden were used for medicinal, culinary, aromatic, and religious purposes. The Villa's Herb Garden today contains many varieties of the herbs we all know and love: mint, basil, thyme, oregano, marjoram, and sage. But it also showcases plants that were used in ancient times for surprising purposes.
For example, costmary is available today, but rarely used. In ancient Roman times, the leaf of this plant was often used as a sedative tea. Later on in the Middle Ages, the leaf of this plant was typically used as a bookmark. (Side fact: this botanical bookmark was primarily used in the Bible, the most widely distributed book at the time, thereby earning it the nickname "Bible Leaf"). It was especially useful for this not only because of its long, flat leaf, but also because of  its properties as a silverfish repellent and an instant "pick-me-up" when its minty smell was inhaled—so you wouldn't fall asleep during those long sermons.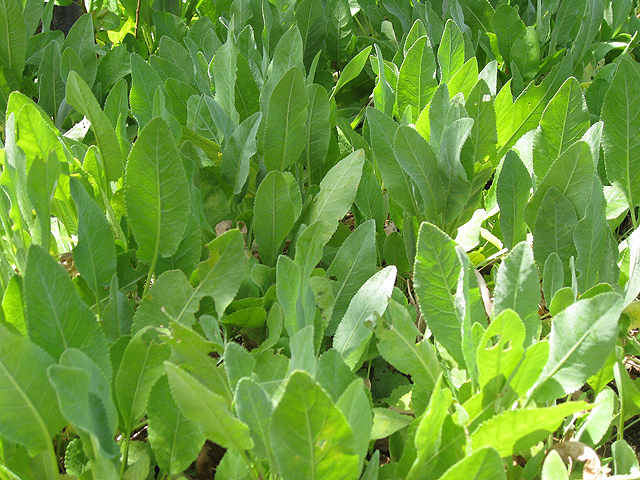 Another plant used in ancient times was lamb's ear. This plant produces unbelievably soft leaves (hence the name), which ancient Mediterranean peoples used as a bandage for wounds.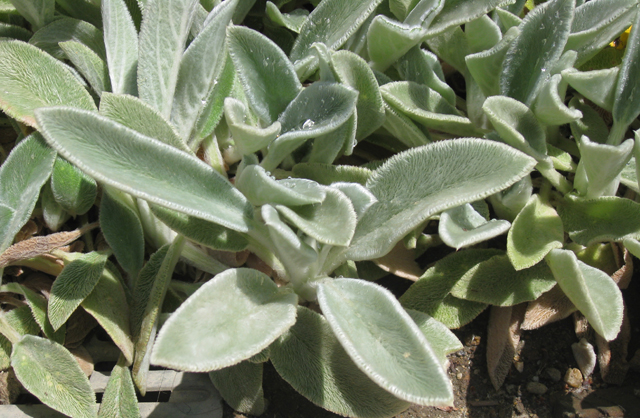 The Herb Garden also boasts a number of fruit trees, including apple, pomegranate, apricot, fig, quince, and pear, along with several grape vines that are sure to be plentiful in years to come (right now they are still young and small).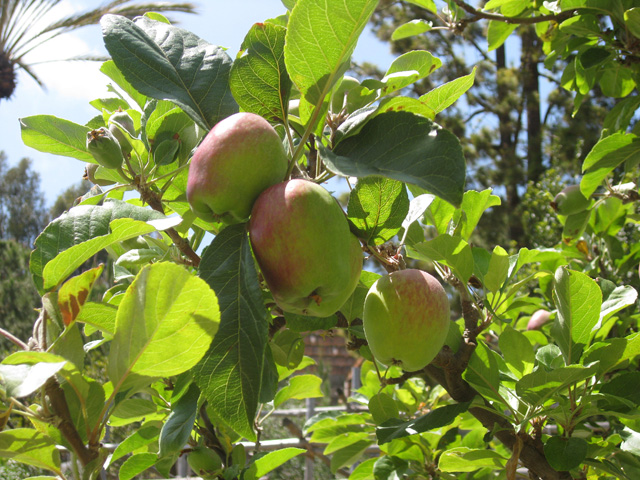 The next time you're at the Villa, make sure to stop by the Herb Garden, located immediately west of the large Outer Peristyle. Often missed because it can't be seen from many Villa locations, this garden is a wonderfully peaceful stop on your tour.