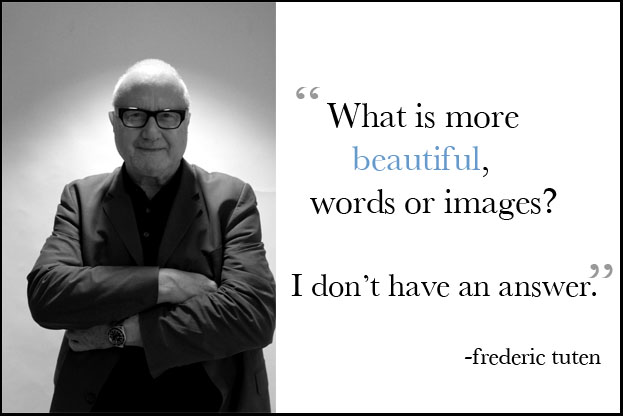 On October 12, novelist Frederic Tuten and actor and writer Steve Martin appeared at the Getty Center as part of the Getty Research Institute's ongoing series Modern Art in Los Angeles.
The evening was a not only a departure from a series that typically showcases visual artists, curators, and art historians, but also one of many upcoming Getty events that will be part of Pacific Standard Time, a research initiative undertaken by the Getty Research Institute in collaboration with the Getty Foundation to document and preserve the history of postwar art in Southern California.
The sold-out audience intently listened as the two writers (and longtime friends) spoke about their personal history with the Los Angeles art scene and the boundless interactions between art and language. Martin read from his forthcoming book, An Object of Beauty, and Tuten from Self Portraits: Fictions, whose cover features a self-portrait by Lichtenstein in which his head has been replaced by a wedge of Swiss cheese. ("My cover is by Thomas Kinkade," Martin joked.)
Following the readings, the authors were joined by Andrew Perchuk, deputy director of the Getty Research Institute, for an informal yet incisive discussion on how visual art influences their work and lives. They immediately struck a spirited and jocular chord, but that didn't inhibit them from speaking contemplatively about their creative methods and inspirations. Nicolas Poussin, Eric Fischl, Andy Warhol, Ed Ruscha, Tom Friedman, and Steve Turner were among the highlighted artists.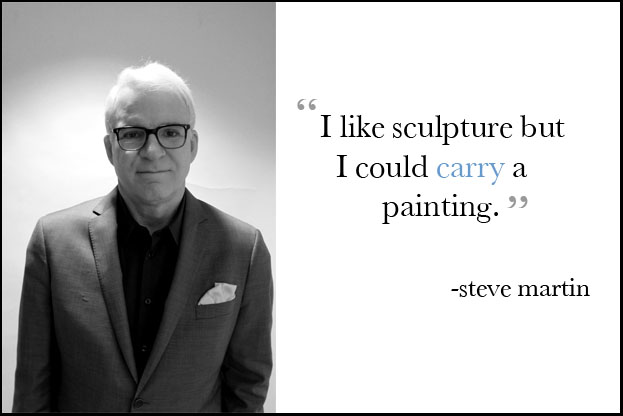 As mutual friends with the late Roy Lichtenstein, Martin and Tuten exchanged witticism and rare anecdotes about the artist, whose original work appears on the cover of several other Tuten novels.   Tuten's collaboration with Lichtenstein began in the late '60s, when Tuten was a frequent contributor for Arts Magazine and The New York Times. Tuten's The Adventures of Mao on the Long March, for instance, wears a striking Lichtenstein book jacket and is described by Susan Sontag on the inside flap as "soda pop, a cold towel, or a shady spot under a tree for culture-clogged footsoldiers on the American long march." A limited-edition lithograph (150 copies) was also printed in a French-accordion style fold.
Martin—who wedged the talk in between two tours, playing banjo with the Steep Canyon Rangers and promoting his book—has a rich history with Los Angeles and its visual art. He officially became a collector in 1968 when he purchased a print by Ed Ruscha. Since then, his personal collection, mostly 20th-century American art, has grown considerably and now includes works by Roy Lichtenstein, Pablo Picasso, Edward Hopper, David Hockney, Willem De Kooning, and Richard Diebenkorn.
Frederic Tuten's book of interrelated stories Self-Portraits: Fictions is out now and Steve Martin's An Object of Beauty is slated for release November 23.