Ever wonder why bricks are red? Or Greek sculptures white? Victoria Finlay's book The Brilliant History of Color in Art has you covered. Victoria has spent her life uncovering the coolest and amazingest stories of colors, from the stinky ancient purple made of shellfish and urine to the real reason black is for hipsters.
Want to match wits with Victoria? Check out the video above and take the rainbow brain teaser!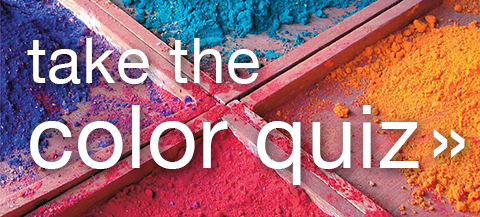 Prefer an old-fashioned paper puzzle? Behold the color-vocabulary crossword.