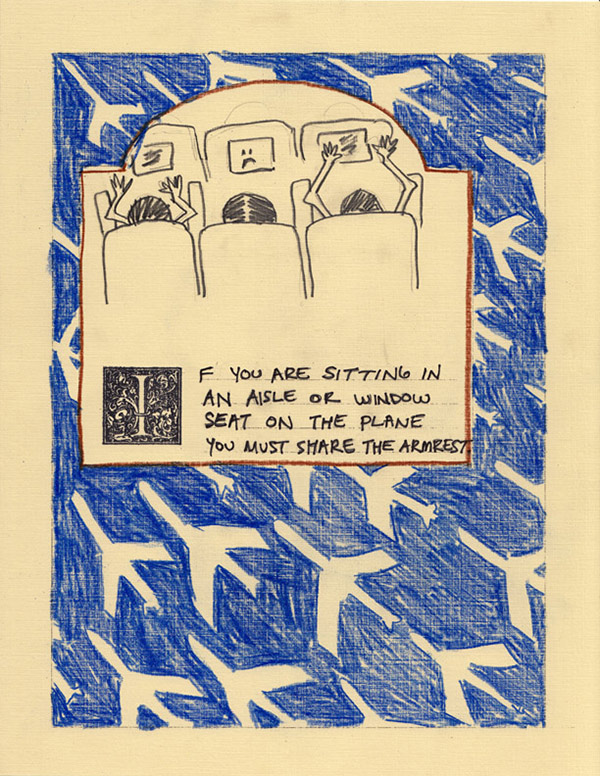 As an artist and book designer, I've always been drawn to illuminated manuscripts—they're my favorite part of the Getty's collection. I saw the manuscripts exhibition Chivalry in the Middle Ages, on view through November 30, as an opportunity to explore what people think about chivalry today. Launched in July in collaboration with the Museum's Education Department and the exhibition curators, the Chivalry Project is a website and workshop series that invites you to create text and images to define what chivalry means to you.
All the contributions, collected online and in-person during the workshops, are archived on a dedicated tumblr, TheChivalryProject.org. We welcome new contributions through November 30, when the virtual book closes its covers.
In anticipation of our final two Chivalry Project workshops at the Getty Center on November 1 and 8, I've been looking back at some of the great contributions we've gotten thus far to see what themes have emerged. Here are just a few of my favorites.
Technology Chivalry
One of the most popular themes has been the use of technology, especially smartphones—an area for which the rules of medieval chivalry offer no guidance. One participant encourages us, in elegant medieval-style letters, to "Turn off your cellphone and enjoy the world." Another creates a portrait of our worst selves blabbing on a cell phone, adding a simple rule: "Be aware of others."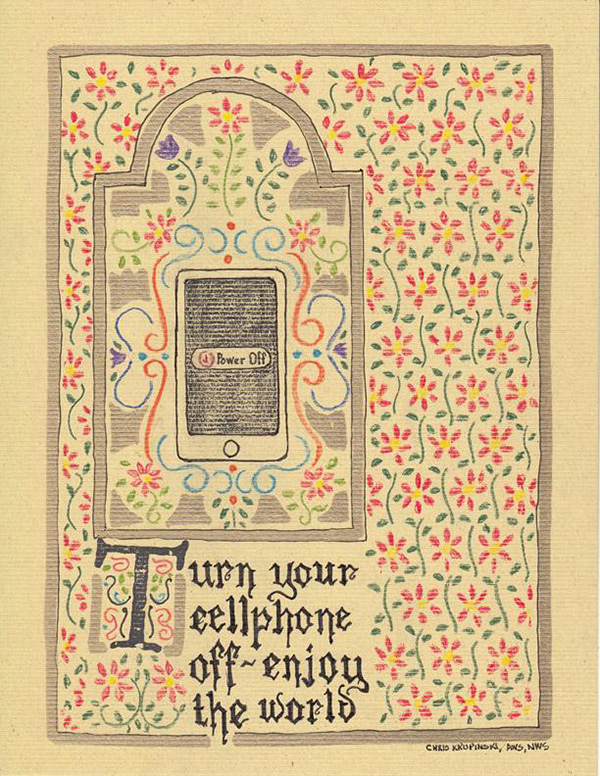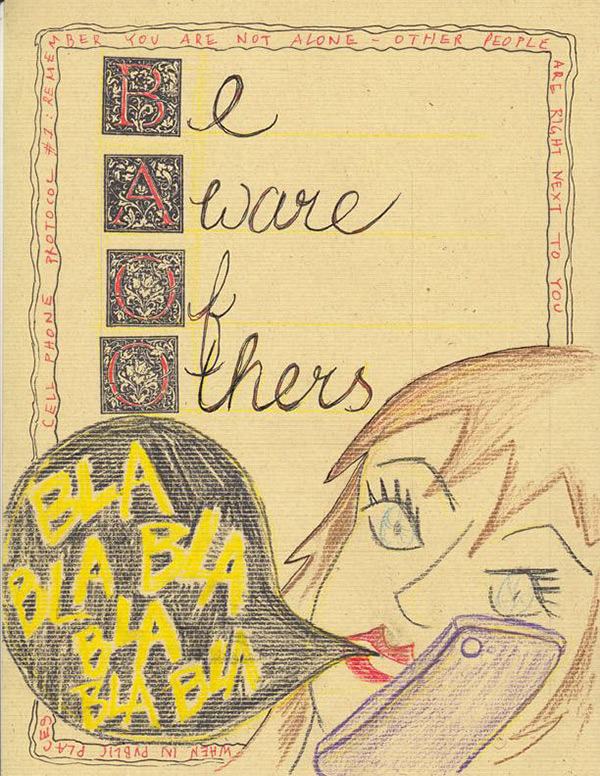 Social media was also a hot topic. One visitor includes the Twitter logo with musical notes and the advice, "Talk about it, don't tweet about it." Another places an all-seeing Mom eye over the note, "Media shall be kept out of sight when entertaining" with a variety of dinnertime evils: Facebook, texts, Instagram, emails, Angry Birds, Facetime, calls, games.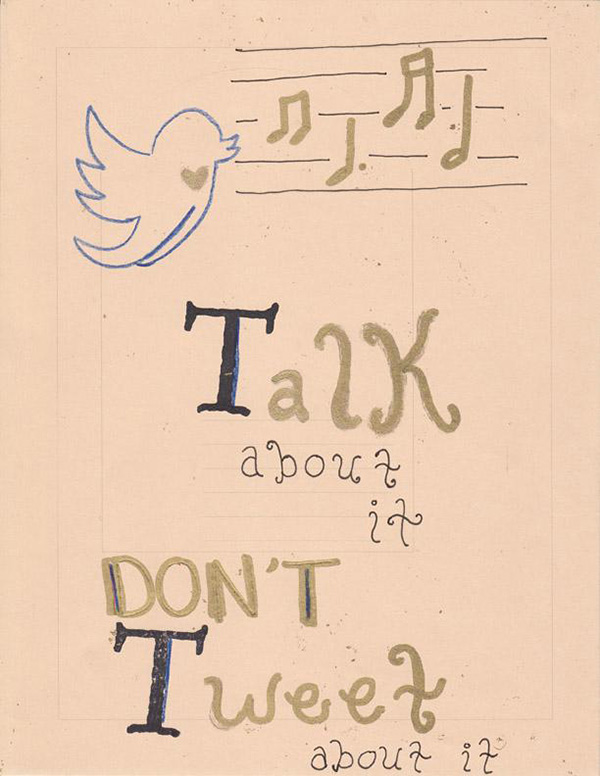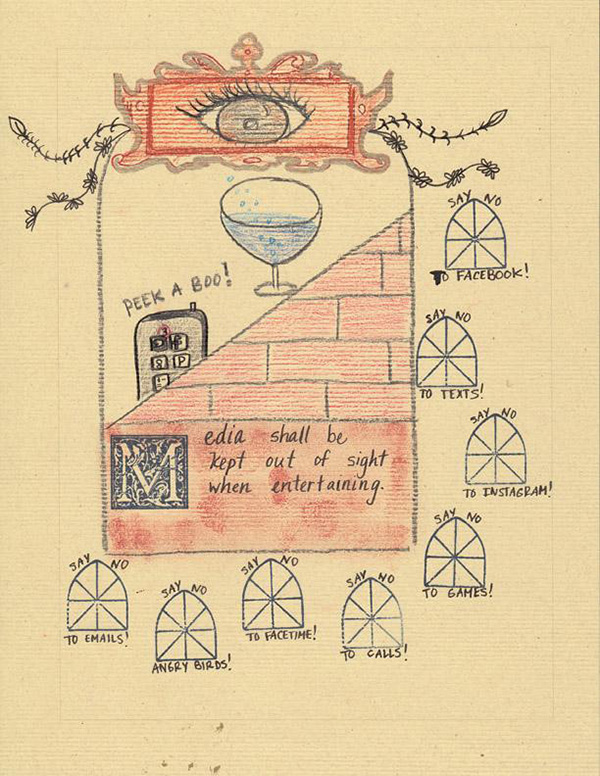 Environmental Chivalry
Environmentalism was also a theme that seemed particularly fitting this year, in light of the California drought. Perhaps these next rules were inspired by some of the Getty's fountains temporarily going dry to conserve water. One reminds us, "No leaving lights on when not in use," while another goes for a more positive spin, urging "Care for your environment" surrounding a rainbow-clad rose.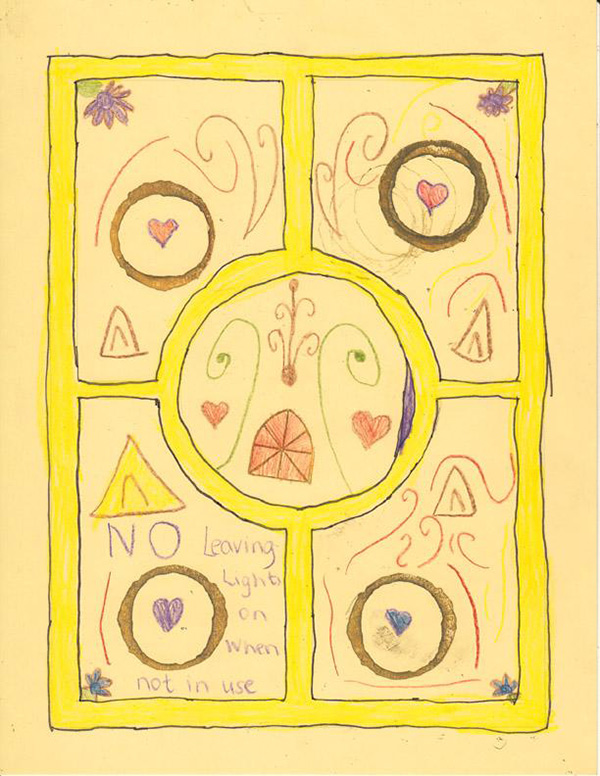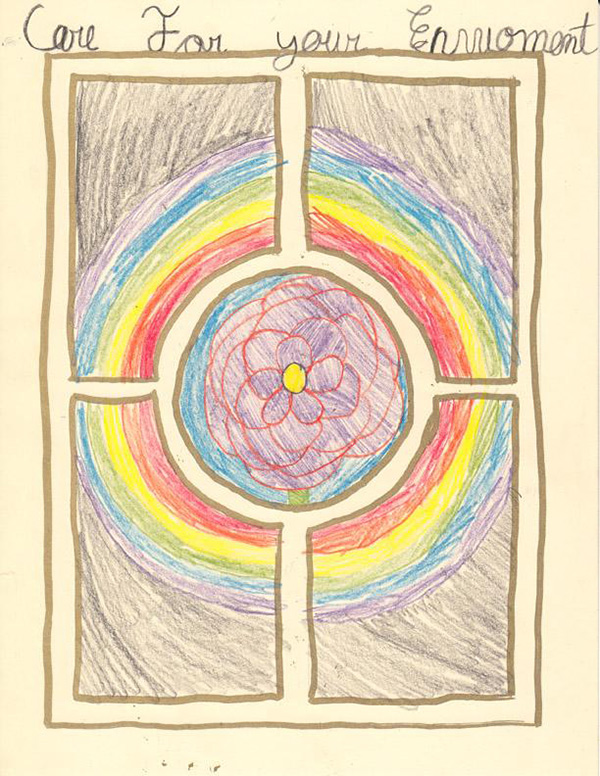 Tongue-in-Cheek Chivalry
Most of the contributions we've gotten have been wonderfully thoughtful and sincere. They ask us to be kind and love one another, and to follow the Golden Rule. But I'll admit, I particularly appreciate the rules that have a sense of humor. Here are a couple gems.
One announces, "Don't complain," illustrated with familiar examples: "My head hurts." I'm tired." "I don't want to walk the dog." "Do I have to? Come on." And according to another visitor who contributed: "Don't kiss your child at school." Chivalry means not embarrassing your child in front of friends.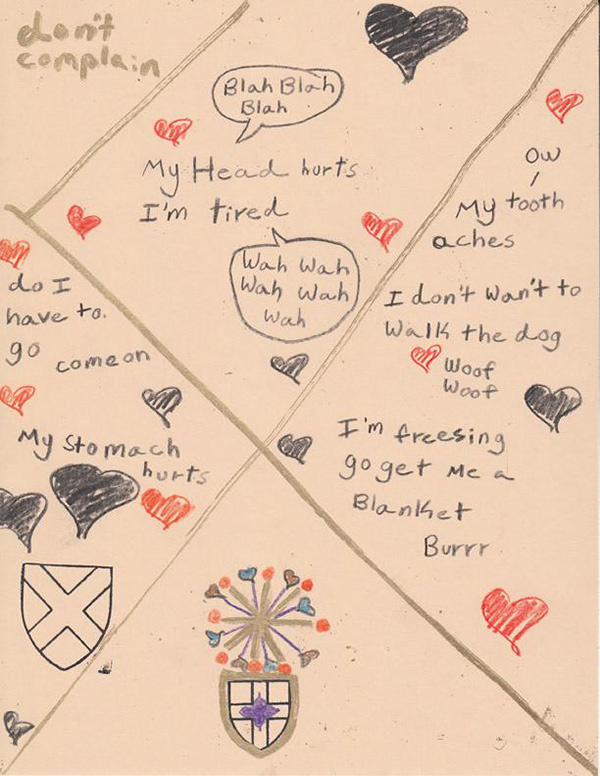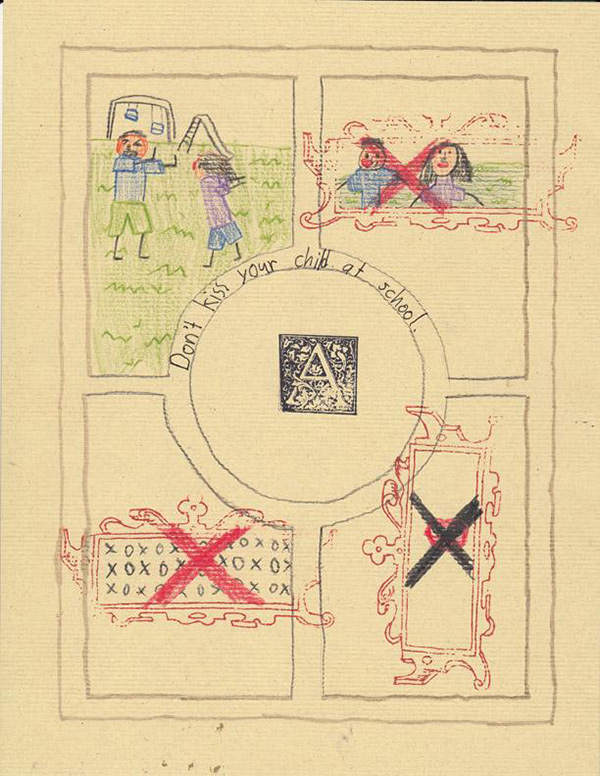 And lastly…some helpful advice from a young participant for visiting the Getty: "At the museum you don't [break] everything."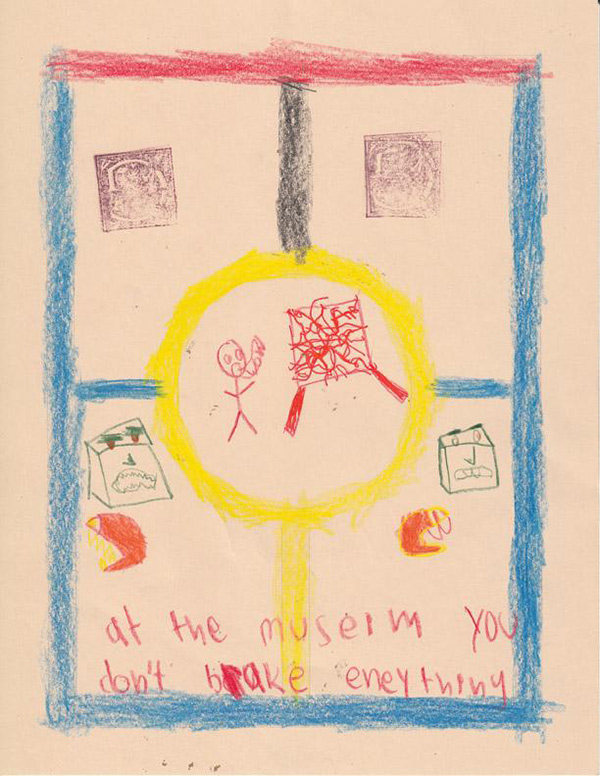 I hope you can join me for the two remaining workshops at the Getty Center, on November 1 or November 8, from 11am to 3:30pm. Workshops are free and open to all ages, and you can have your work added to the Chivalry Project website. And of course, we also welcome your contributions online.