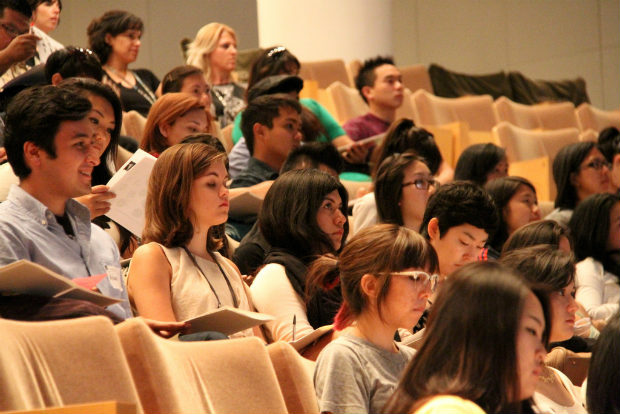 On June 27, 119 students participating in the Getty Foundation's Multicultural Undergraduate Internship program came to the Getty Center for the program's annual Arts Summit. Interns chose from discussion topics led by arts professionals who shared their personal experience and offered insider tips on pursuing a career in the arts.
As an intern working in the Foundation this summer, I was involved with much of the behind-the-scenes preparation that went into creating this professional development day. One of my assignments a few weeks prior to the event was compiling biographies and workshop descriptions for career sessions offered at the Summit.
Going into the event, I envisioned my career path as being a relatively narrow one: a PhD in art history. Once an art historian, only an art historian!
That quickly changed when I wound up in workshops I hadn't planned on attending. Many of the workshop leaders balanced responsibilities beyond their job titles—doubling as practicing artists, writers, editors, or even exhibition designers. It was rewarding to learn about the multitude of alternative ways to approach a career in the arts.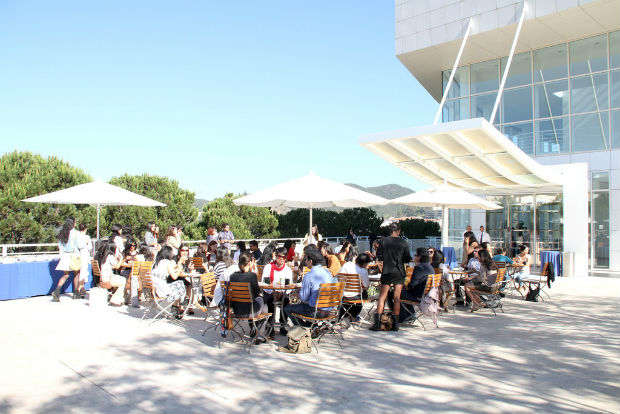 This theme of multidimensional practice echoed throughout the day, and was perhaps best embodied by our keynote speaker, Edgar Arceneaux. An internationally recognized contemporary artist, Arceneaux also directs the Watts House Project, a neighborhood restoration effort that unites artists, architects, volunteers, and homeowners to improve the neighborhood adjacent to the historic Watts Towers.
In explaining his involvement with the Watts House Project, Arceneaux spoke about how an artist working in the public sphere may not find a home in the "high-art" realm. Yet as an artist who is successful in both the public sphere and his own practice, he is an example of how we can operate beyond the constraints of a single arena. This message left a lasting impression on me after Arts Summit.
Reflecting on what I learned, I find it odd that my previous view of art careers was so rigid. Now, I will work to become the professional that I so commonly encountered during Arts Summit: an individual unbound by title, audience, or organization. Maybe the non-traditional will become the new tradition.
(Arts Summit photos by JD Narro)