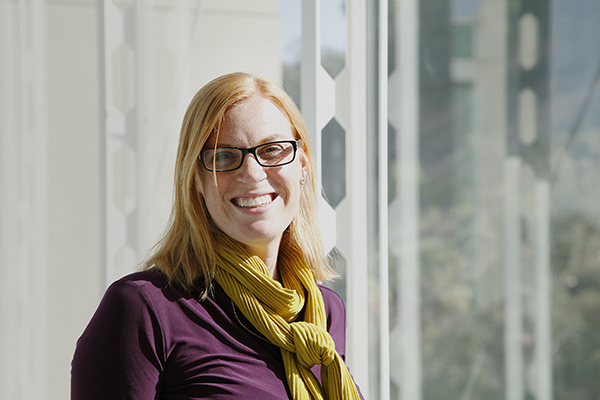 I was the digital and print publications graduate intern, working on upcoming projects in the digital publications team of Getty Publications. With a background in ancient Roman art and the digital humanities, I'm particularly interested in creating useful and engaging digital resources for art enthusiasts and scholars. This included creating an online presence for K–12 teachers around a collection of educational books and resources, assisting with the redesign of the digital publications blog Beyond the Printed Page, and facilitating user interviews and testing to influence the design of future digital publications.
Proudest of: Digital publishing is a fairly new field and tends to attract extremely intelligent and innovative people. The Digital Publications Department within Getty Publications is no exception to this rule. If anything, the institutional support and prestigious reputation of Getty Publications allows this team to constantly consider ways of breaking new ground within the field while determining best practices that will have universal effects on digital publishing.
My most significant accomplishment has been establishing my own voice in this department, learning to keep up with my colleagues, and discovering ways that I uniquely contribute to the digital publishing field.
Favorite moment: In April I participated in a meeting at the Getty Villa to discuss a digital exhibition catalog about ancient Roman mosaics. Participants included two curators, an editor, and the digital publications team. After the meeting the curators gave us a behind-the-scenes tour of the mosaics, which vary in size, state of conservation, and subject matter. It was incredible to study the mosaics with a creative and scholastic eye, considering what features to include within the digital publication that could convey our unique experience to an unlimited number of online viewers.
World adventure: I used the majority of my resources to travel far and wide to the foreign lands of sunny San Diego. Once there I received formal training in User Experience design practices from the Nielsen Norman Group.  This training allowed me to identify a target audience for upcoming digital publications, conduct user interviews, write up summaries of the individuals to understand their needs, and create a feature list for upcoming digital publications.
Crystal ball: I look forward to a career focused on increasing the public engagement and visibility of a cultural institution through the planning and implementation of digital projects.
Internship in three words: We've gone digital.