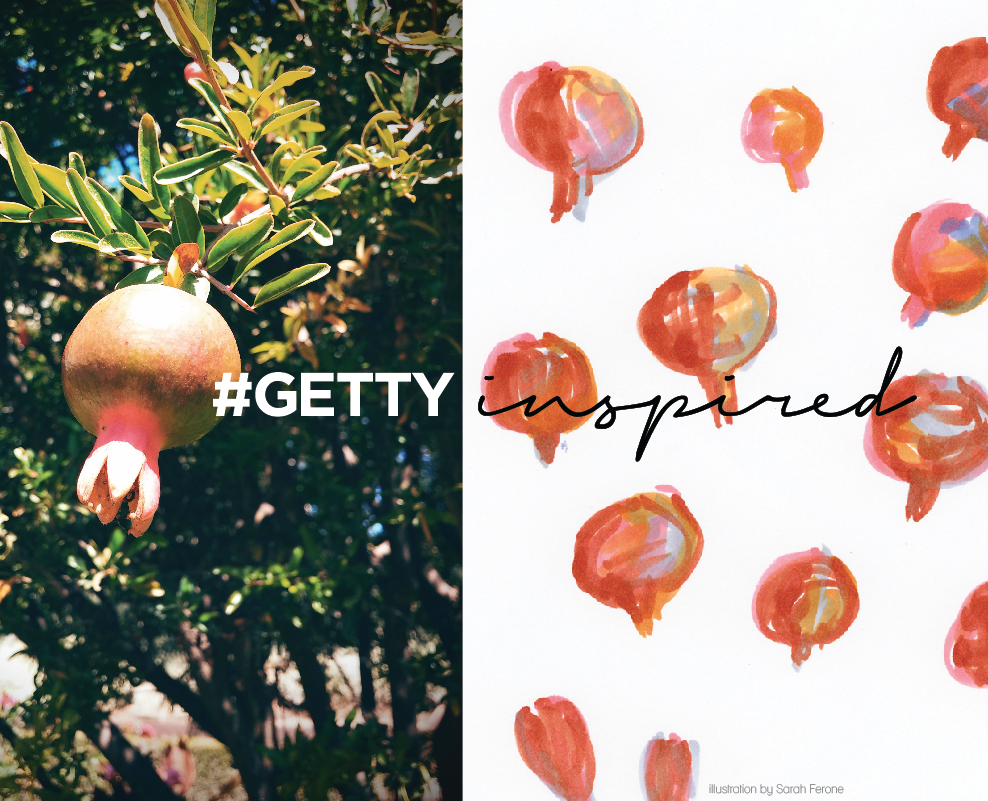 Illustration and photo by Sarah Ferone
Launching today, #GettyInspired celebrates creative work inspired by the Getty and made by you. A new website at getty.edu/inspired features a growing collection of art and photography by creative people—that's you!—who have been inspired by some aspect of the Getty.
The site is also home to a video series profiling people in L.A. whose professional journeys have converged with experiences at the Getty. Both the site and the video series will continue to grow over the next six months.
Share Your Creativity
If you've ever been inspired by something at the Getty—an artwork you love, a vista in the architecture that speaks to you, a book that changed your perspective—we'd love to feature your story. Visit the Share Your Creativity page to upload your artwork or photo, or simply tag a photo on Instagram with #GettyInspired to see it on the Instagram Gallery.
Entries will be added to the site through October 2016.
What Is Inspiration?
What is inspiration and how do you find it?
We've been on the hunt for stories that help us get to the bottom of this seemingly simple question. On this quest we've come across painters, architects, musicians, comedians, activists, and other people from all around the world who have found something at the Getty that inspires their craft.
Art inspires in surprising ways. A sculpture might inspire a tattoo artist to create his next design, an astronomer to look more deeply at the night sky, or a comic to create her next funny face. Sometimes it can create inspiration that waits, patiently, to make itself known in the way we live our everyday lives.
We hope this project will reveal the many paths to inspiration—and help capture what inspiration means and how it can be found.