One of my favorite details from the current exhibition Gothic Grandeur comes from a French psalter of the early 1200s. A hallmark of Gothic art was an increasing sensitivity to the natural world, which led not only to a new physical naturalism in images, but also to a new psychological realism.
Here, a malicious demon whispers into a man's ear, trying to convince him of the blasphemous notion that there is no God.
There's something particularly devious about the way the demon leans in on the man's shoulder from behind. The man, meanwhile, seems oblivious to the demon's physical presence, so the worried expression on his face makes you wonder whether he fears that the thoughts are coming from within his own mind.
This image shows how Gothic artists were exploring new visual ideas, such as conveying a disturbed mental state or portraying the effect of invisible evil forces lurking in the world.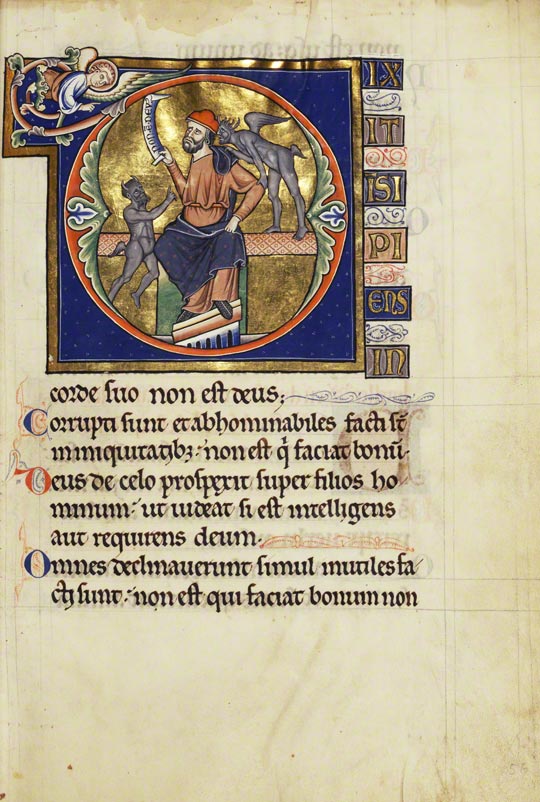 The Manuscript Files is an occasional column featuring details from manuscripts in the exhibition Gothic Grandeur: Manuscript Illumination, 1200–1350, on view in two rotations at the Getty Center through May 13, 2012.