Liz Garo from Spaceland, which curates our annual outdoor music series, opens her crate of vinyl to reveal the sounds on tap for the 2014 season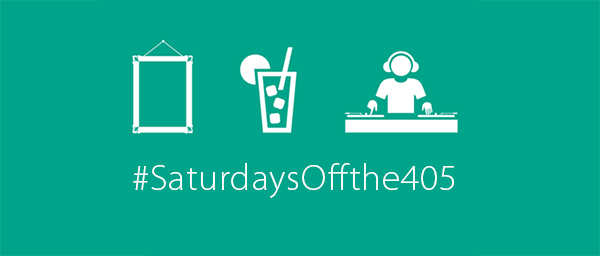 Imagine you find a crate of vinyl records and open each one carefully, place it on the turntable, and give each one a listen. The music you hear is familiar but also like nothing else. Each represents a different era, style, and sound, taking you through '70s Laurel Canyon and psychedelic tropicalia to African rhythms, neo-soul, and orchestrated pop. And after you play these records, you come to the Getty's Saturdays Off the 405 music series. The experience would be all this music come to life.
The fact that the Getty is an internationally recognized arts institution—and the Getty Center an architectural icon—is not lost on us at Spaceland when it comes to curating Saturdays Off the 405. Like the location, the music guests we've chosen for the 2014 season have a broad yet still creative appeal, look forward but know their roots and, most importantly, have quality that will endure. But with those lofty ideas, there's still a need to entertain the traveling family from Ohio or India, the college student, the neighborhood resident, or the casual visitor who just wants to see what happens at the edge of California.
Ideally, Saturdays Off the 405 inspires, is of interest, and is just a really good time. Here's a look at the artists we've picked for this season, and why.
May 17: Jonathan Wilson
The series starts with Jonathan Wilson. He and his band have the look and sound of Los Angeles, balanced between the rustic canyons and bright lights of Hollywood. The dreamlike spacey quality of their music wanders through the mountains and hills to the Valley, then reaches the sea. It meanders and soars. Wilson's vocals delicately twine with the electric guitar. Their music's timeless quality will be right at home with the sunlight glittering on the Pacific Ocean.
June 21: Kuenta i Tambu (KiT)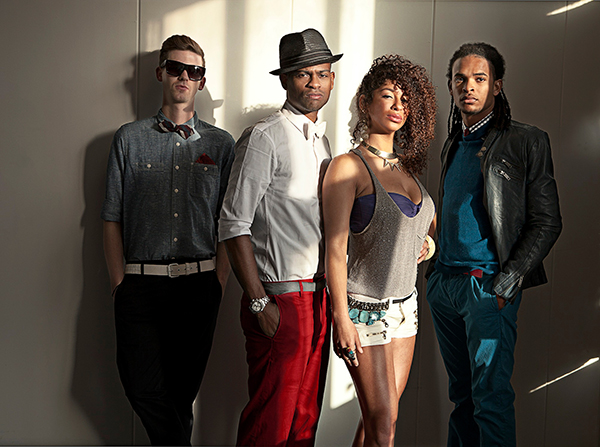 We first saw Kuenta i Tambu performing on a cold January night in a small room in New York city. Their set was nothing short of explosive, and had everyone shedding their big coats and infectiously moving to the rhythm. On the forefront of a European dance scene known as Tambutronic or Global Bass, KiT take Afro-Caribbean traditions from Curacao and add high-energy dance moves and electronic beats. The challenge on this one will be to not move your feet and shake your hips.
July 12: Chicano Batman
Chicano Batman are from the sprawling Latino community of Los Angeles. Their influences range from cinematic psychedelia, and tropicalia, to Chico Che-style cumbias. Chicano Batman aren't throwback or retro. Their stylized look and sound is a groovy mix of Latin and soul, lush and layered.
July 26: Caught A Ghost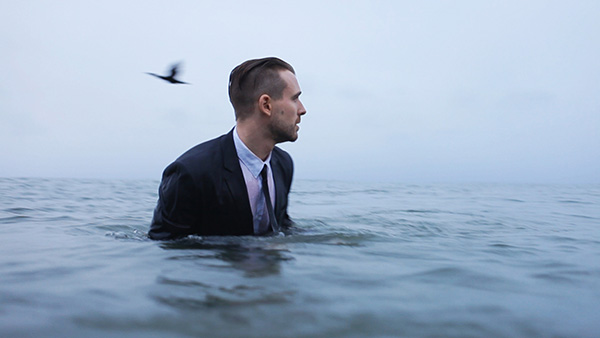 With confidence and swagger, Caught A Ghost mixes a retro-soul sound with modern technology. Although there's no shortage of a new generation borrowing from Stax and Motown, Caught A Ghost stand out for their song-writing craft and material that's both modern and reminiscent of times gone by. From the gospel-tinged "No Sugar In My Coffee" to a recent cover of Madonna's "Like A Virgin," we're convinced Caught A Ghost could be your summer soundtrack.
August 23: BadBadNotGood (BBNG)
BadBadNotGood met while in the jazz program at Humbert College in Toronto. A modern band for a modern age, the trio gained attention when their 2011 debut album was uploaded to Bandcamp, with its covers by A Tribe Called Quest, Waka Flocka Flame and tracks from Odd Future. It was Odd Future's Tyler the Creator who helped push their first video to go viral. BBNG are positioned to be one the breakout acts for the year with their technical chops, experimentation with electronica, and a foundation in jazz and hip-hop.
September 13: Kan Wakan
As Jonathan Wilson starts the season with shimmering light, Kan Wakan closes it with moodiness and cinematic sonicscapes. The core of Kan Wakan is Bulgarian-born Gueorgui Linev, blossoming chanteuse Kristianne Bautista, and guitarist/producer Peter Potyondy, who together have haunted local airwaves and nightclubs with their film-noir-styled orchestrated pop. Spin magazine described Kan Wakan's music as "like a modern-day James Bond theme song." To send off this year's Saturdays Off the 405 series, Kan Wakan will perform with some added orchestration.
Saturdays Off the 405 at the Getty Center is FREE, no reservations required. Parking is $10 after 5pm. All shows are 6 – 9pm.