This weekend, students from USC's Game Program will camp out at the Getty Center for a 30-hour marathon of designing and building games. They'll bring their sleeping bags, laptops, and mobile devices, and work continuously to create new stories, adventures, and experiences using computer code and CGI.
By collaborating with people who create interactive stories, we're hoping to see the Museum's collection and spaces in a new light.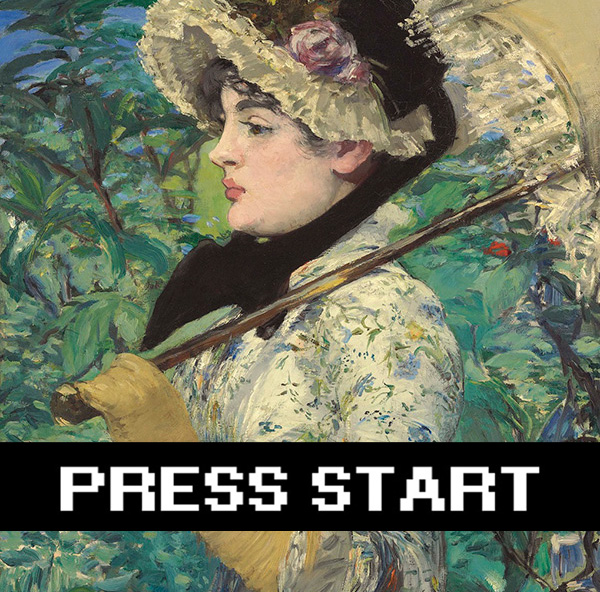 While the event isn't open to the public, you can follow the weekend's progress on social media. Students will be document their progress over the weekend using the hashtag #GettyJam.
On Saturday morning, students will get a short tour and orientation to the galleries, courtyard, and gardens of the Getty Center. They'll then receive the challenge, break into teams, and begin re-imagining the museum experience. Saturday night, after the Center closes to the public at 9pm, we'll have Night at the Museum, Getty-style, with students camping out in their sleeping bags, with laptops, in one of our large conference rooms. I'll be there along with my colleague in the Education department, Rebecca Edwards, to lend a hand, answer questions, and provide support.
Sunday morning, several Getty staff will be on hand to playtest the student games. Then, Sunday afternoon, students will present their games to a panel of judges. Judges include Todd Martens, who reports on interactive entertainment for the Los Angeles Times; Sara Thacher, a transmedia producer and experience designer; and Peter Marx, the City of Los Angeles's first Chief Innovation Technology Officer.
We are hoping the Game Jam will help us extend the Getty's existing development in museum games, and also help the entire museum field see how gameplay can create new experiences for visitors. For the USC students, it's an exciting challenge to design for a real-world cultural destination. As Tracy Fullerton, director of the USC Games Program, puts it: "Games and play are deeply related to artistic practice and creativity, so it's a natural fit to design games for art lovers who are visiting the museum."
Follow #GettyJam this Saturday and Sunday to see how the Game Jam unfolds!