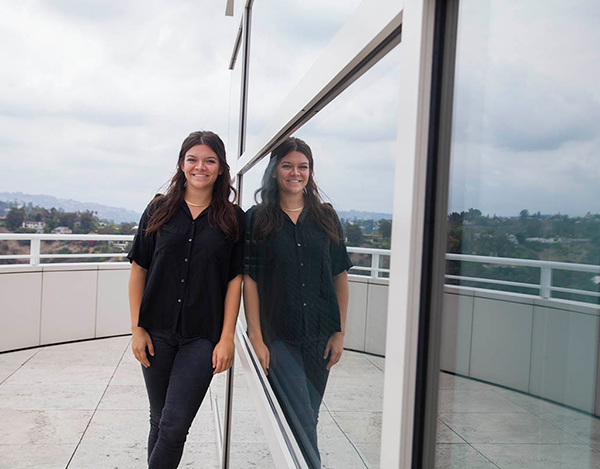 The Getty Multicultural Undergraduate Internship Program supports arts organizations across L.A. County through paid internships for members of groups underrepresented in the arts.
This year we are a class of 106 interns at 65 art organizations across LA County, and I'm one of the 15 with positions at the Getty. Two summers ago, as an Multicultural Undergraduate Intern at 18th Street Arts Center, I struggled to explain that I was a Getty Intern…but wasn't working at the Getty. Each year, over 85% of the students participating in the intern program have had positions at L.A. organizations other than the Getty, although the program is run by the Getty Foundation. Getty Interns are stationed far and wide across Los Angeles—from big museums like LACMA and MOCA to smaller nonprofits like Machine Project in Echo Park and Self-Help Graphics in East L.A.
We are a group of many diverse backgrounds and unique stories. To highlight our many distinct voices, I've developed this Multicultural Undergraduate Intern Diary series for The Getty Iris to give a taste of the variety of projects and experiences available through this unique program. To break the ice, I've volunteered to go first.
What I like most about my internship is: Working behind-the-scenes in the place that makes the Multicultural Undergraduate Internship Program possible. Keeping track of intern alumni in the visual arts and museums field impresses on me the vast professional network the program fosters. It's inspiring to realize that I, and all of my fellow interns, contribute to this narrative.
My background is: A degree in art history and English world literature from Pitzer College. My senior thesis focused on Latin American art in Los Angeles, and how the display of and discourse surrounding this art has been complicated over the past three decades; specifically looking forward to 2017 and the Getty Foundation's Pacific Standard Time: LA/LA initiative. I've continued this conversation with my colleagues who point me towards artists, articles, galleries, etc., as my unofficial "homework assignments."
My project: Highlighting the multifaceted, multi-institutional, and multicultural nature of the internship program. Here on the Iris, I'll be profiling different internships and organizations across LA county to highlight the dynamic nature of the program and provide insight into the variety of career possibilities in the arts.
My most memorable experience: Speaking one-on-one with Joan Weinstein, the deputy director of the Getty Foundation and a key player in the Getty's Pacific Standard Time initiative and the Multicultural Undergraduate Internship program (among many other responsibilities). After our talk, she put me in touch with people whose work I had previously only been able to admire from behind a library carrel or in a lecture hall, and suggested new contacts related to my scholarly and personal interests.
Funniest moment this summer: Brainstorming how to answer to this question with my colleagues… Yesterday I got lost in the labyrinth that is the Getty Research Institute, struggling to find the right exit and going through all the ones where the alarms sounded. The day before, my picture was taken for this post, among which there were some terribly awkward gems (one of which we recreated with a tower of croissants, in lieu of a book held up to my face originally taken for this post). Last week, we spotted a light-up Pegasus across the 405 and a fierce debate ensued regarding the proper name of the creature (Pegasus? Pega-Unicorn? Whether or not Pegasus was a god and if so, why are other gods riding it?) There's something different every day.
Internship in three words: Love your job!