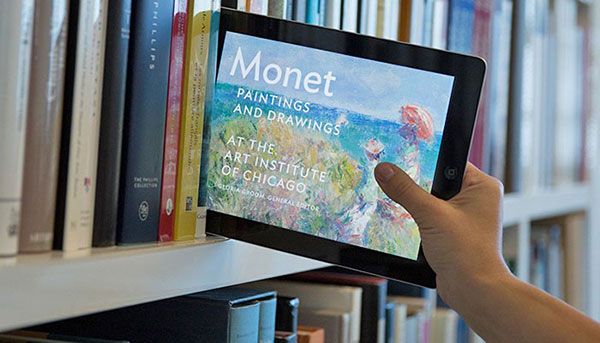 The Online Scholarly Catalogue Initiative, or OSCI, led by the Getty Foundation, is finding solutions for the complex task of creating museum publications in a free digital format.
I'm pleased to ­share that all the museum partners in the Getty Foundation's Online Scholarly Catalogue Initiative (OSCI) have now published their catalogues — available to all, at no charge. The initiative recently reached this major milestone with the release of a free digital publication from Smithsonian's Freer and Sackler Galleries.
Going digital with collections catalogues required us at the Getty Foundation and our partners to completely rethink the ways museums create and share content about their collections. As a group, we tackled the challenges of online publishing by creating new models for scholarly catalogues in the online environment that we anticipate will be widely adopted.
The digital world was very different when the initiative first began in 2009—before the iPad was even released! Five years later, audiences have come to expect that all organizations, including museums, will provide accessible, dynamic digital content, and this is what these catalogues deliver.
Browse the Catalogues
As you explore these publications, you'll notice engaging content and interactive features that go well beyond the printed page. You can study detailed images of artworks, overlay them with conservation documentation, see videos of artists discussing their work, discover scholarly essays in easy-to-read formats, and take notes in the (digital) margins. The publications are diverse, with explorations of Japanese illustrated books, 17th-century Dutch paintings, the art of Robert Rauschenberg, Chinese painting and calligraphy, and more.
Monet and Renoir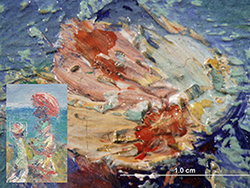 Art Institute of Chicago—Monet: Paintings and Drawings at the Art Institute of Chicago and Renoir: Paintings and Drawings at the Art Institute of Chicago
Works by these Impressionist painters are explained in depth by curators and conservators, bringing together critical new research and technological innovation. Try the interactive X-ray filter to discover changes the artists made to their paintings in the early stages.
Japanese Books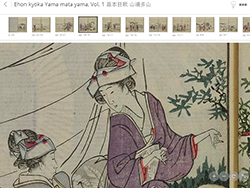 Smithsonian's Freer|Sacker—The World of the Japanese Illustrated Book: The Gerhard Pulverer Collection
This catalogue makes available online this newly acquired collection, now interpreted by leading scholars and made highly searchable. It includes tools that allow readers to annotate and compare images while saving their personal notes and searches. Click the heart icon to mark your favorite image.
Southeast Asian Art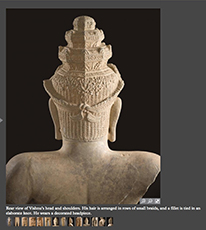 Los Angeles County Museum of Art (LACMA)—Southeast Asian Art at LACMA
Through individual entries, thematic essays, technical analyses, and an extensive range of images, the catalogue shares the museum's scholarship with the public. To see select sculptures "in the round" look for the 360-degree image rotator.
Dutch Paintings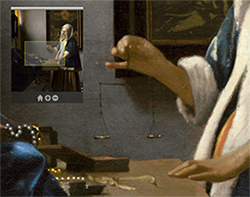 National Gallery of Art (NGA)—Dutch Paintings of the Seventeenth Century
The first release in the NGA's Online Editions, the catalogue includes a sophisticated image-comparison tool, a customized reading environment, and enhanced search capabilities. Take a virtual tour of the NGA's Dutch paintings galleries with curator Arthur Wheelock.
Robert Rauschenberg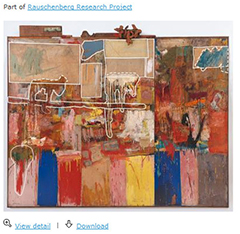 San Francisco Museum of Modern Art (SFMOMA)—Rauschenberg Research Project
The largest research effort the museum has ever devoted to a single artist brings to light recent research discoveries combining the work of curators, scholarly experts, and conservators. Check out the videos of the artist "demonstrating" his art work in the galleries. (My favorite is Trophy IV, for John Cage.)
Chinese Painting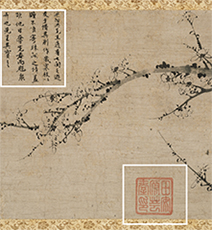 Seattle Art Museum (SAM)—Chinese Painting and Calligraphy
Bringing to public attention this previously little-published collection, the catalogue includes interpretations by leading scholars as well as full translation of the works' historically important inscriptions and seals. If you are a scholar of Chinese painting and calligraphy, join SAM's community and contribute your insights.
British Painting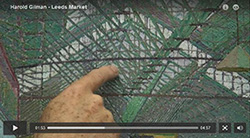 Tate—The Camden Town Group in Context
This catalogue focuses on a group of early-twentieth-century British artists who translated metropolitan culture into modern-life paintings as revealed by a wide range of scholarly essays and artists' correspondence and sketches, film clips from the period, and even audio files of popular music hall songs depicted by the painters. Explore the world of the Camden Town Group and Edwardian London (highly recommended for Downton Abbey fans).
Performance Art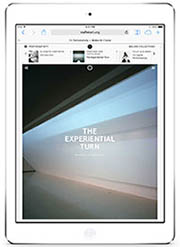 Walker Art Center—Living Collections Catalogue: On Performativity (Volume I)
This new, ongoing serial publication begins with a focus on performance-based work brought to life through in-depth essays and multimedia materials. Have fun with the responsive design that works across laptops, smartphones, and tablets.
I'd like to thank my colleagues at the Getty Foundation and all our partner institutions for making this initiative possible through hard work and collaboration. We now look forward to the next series of digital publications; many of our OSCI partners have great projects in the pipeline, so stay tuned!