Four innovative hosts design special evening events this summer, gathering a network of artists to creatively respond to exhibitions
In celebration of the summer season, the Getty Center will stay open till 9pm on Fridays and Saturdays from May 30th through the end of August. These extra hours afford an exciting opportunity for us in the Public Programs Department to get creative and plan some dynamic events. I was challenged with the task of organizing this season's Friday Flights series, which takes its inspiration from the format of a tasting flight, where several flavors—of wine or beer, or in this case art—can be sampled and compared.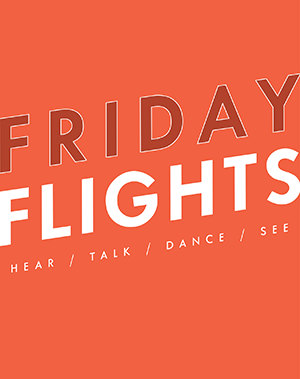 While I knew music would be an integral element of the program, I didn't want Friday Flights to be just another ordinary DJ party at a museum. Rather, I thought it would be much more interesting to stage an experiment by inviting a range of artists and musicians to take over and find out what they make of the cultural material of the Getty.
Viewing the museum through their lens, the program aims to ask questions like, "What separates the creative process of musicians from the work of the sculptors, painters, and photographers who's work fills the galleries?" and "What relevance does music as an artistic medium have at a visual art museum?"
In order to tackle these questions, I reached out to a group of Los Angeles-based artists whose work blurs the worlds of music and contemporary art, and asked them to each host one of the Friday Flights sessions. Electronic band Liars will kick off the series on May 30th; influential book, fashion, art and record store Ooga Booga will organize June 27th; experimental noise band No Age will host July 18th; and creative sound engineer and keyboardist for Wilco, Mikael Jorgensen, will host August 8th. You can find more about each of the hosts on the program's webpage at www.getty.edu/fridayflights.
We asked the hosts to invite friends and collaborators to develop the evening's program in reaction to our summer exhibitions, creating a sampling of elements for the evening's "flight." The program could entail anything from a DJ set by influential music-makers to a thought-provoking gallery talk, eclectic video art screening, or artist's intervention, in addition to a dance floor in the Museum Courtyard.
The core idea behind this series is perfectly illustrated by our first hosts Liars, who are a great example of how the concepts behind art can manifest as music. With their hallmark predilection for experimentation and continual reinvention, they remind us that the artists found in the Getty's collection attained that status by being radical innovators in their own time. For their music, Liars tap into a constellation of sources, and as member Angus Andrew describes in the incredibly candid and thoughtful video below, they looked heavily to the lexicon of modern and contemporary art, citing visual artists John Baldessari, Yoko Ono, and Lawrence Weiner as central figures of inspiration.
By activating this wide, interdisciplinary network of creative thinkers through its hosts and their collaborators, Friday Flights looks to set loose some of the boundaries of a typical experience at the Getty Center and transform it in to a site of communal reinterpretation. I hope you can use these events as an occasion to explore the site as envisioned by our hosts and enjoy not only the result of the artists' creativity, but also arrive at your own conclusions about the conversation between music and the visual arts when considered together.
Friday Flights is free, no reservations required. Parking is $10 after 5pm.