On a rainy afternoon at the Getty Center, two dozen students and teachers anxiously awaited the arrival of Natalie Merchant. Stopping at the Getty on her national tour, the singer-songwriter had invited them to attend a workshop on the theme of poetry and music. Though excited, no one quite knew what to expect.
Would Merchant be as serious in person as some of her lyrics might suggest? How would it feel to sit in the presence of such an accomplished star?
As it turned out, Merchant herself was open to what the day would bring. "I thought I'd ask you what you want to know," she said with sincerity as she entered the room. "Any questions?" For the next two hours, Merchant, along with students and faculty from Cal State Channel Islands, UCLA, LA City College, Claremont McKenna College, and the Renaissance Arts Academy, held an intimate, and at times boisterous, discussion about composition, lyric writing, music education, and inspiration from the visual arts—punctuated by songs and stories from Merchant's new album, Leave Your Sleep.
Inspired by childhood (Merchant is mother to a seven-year-old daughter), Leave Your Sleep sets 19th- and 20th-century poems to music. Borrowing from literary terminology, Merchant calls the album an anthology and envisions it as a collection of works that express childhood's magic and beauty but also fear and trepidation. Merchant described her own childhood fear of the dark and pointed to images of the nursery rhyme figure Mother Goose as examples of the simultaneously enchanting and creepy. "She looks kind of like a witch, doesn't she?" she observed.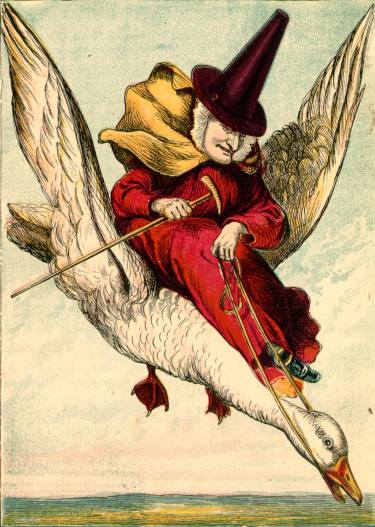 Some of the students wondered how Merchant went about setting the words to music. She described the process as a natural one, born out of reading the poems aloud, hearing their rhythms, and responding to the content emotionally. The longtime children's book collector said she enjoyed "infusing the poems with my own interpretation" and even found it hard to stop, she was having so much fun: "I did 50 songs but could've done over 100!"
Another student asked Merchant whether she had researched other composers who set poetry to music. Merchant said she had not but expressed genuine interest in everyone's recommendations, even asking them to write down names of their favorite composers. It was this sort of interaction that made an impression on workshop attendees. As music student Sally said, "Natalie was so warm and humble. She doesn't take herself too seriously and I found her incredibly inspiring."
This down-to-earth nature was evident as Merchant shared her music writing process. Never formally trained in music, Merchant relied on her visual senses while composing the themes and melodies for Leave Your Sleep in GarageBand, moving the software's colored bars around the screen and listening as she went along ("Embarrassing but true!"). She then collaborated with other musicians and composers to "color the songs" with a lush, varied sound that ranges from jazz to chamber music to reggae.
Though Merchant couldn't bring all of the album's instruments and musicians on tour with her, she invited her two guitarists to the workshop and they helped her seamlessly weave music into the group discussion. There was a palpable sense of fun as Merchant shared her work, even inviting the students and teachers to participate in a sing-along.
When asked whether she would consider going back to school to study music, Merchant revealed that she "would rather study art than music." In fact, as a child, Merchant found incredible inspiration in museums and wanted to grow up to be a painter. To this day, she considers visual art her "secret passion buried in the basement" and makes time to visit art museums in the cities she visits on tour. Visiting the Getty Museum, Merchant said she was "thrilled" and "quaking in my boots" to see works related to the poets on her album, such as Spring, a painting by the father of Laurence Alma-Tadema, who wrote "If No One Ever Marries Me"; Petra, April 14, 1858, a newly acquired sketch by Edward Lear, who penned "Calico Pie"; and the Research Library's first-edition copy of Goblin Market and Other Poems by Christina Rossetti, author of "Crying, My Little One."
Like these poems and artworks, Merchant hopes some of her latest songs will one day be "embedded in the culture," as she put it. "Perhaps 40 years after I'm gone, no one will even know where they come from, but they will be part of oral tradition." One thing's for sure: The teachers and students who attended the workshop will treasure that rainy yet spirited afternoon for years to come. As PK Candaux, executive director of the Renaissance Arts Academy, said, "Merchant was just amazing, bringing history to life in a completely new way."