"I think there is something magical about shooting in natural light." This week on Getty Voices, Tahnee Cracchiola shares her photographic encounters with wildlife on site at the Getty. Her first photographic love was architecture photography. Her journey shooting the Outer Peristyle led to some breathtaking architecture images at sunrise and sunset, as well as a  surprising visit from a new feathered friend!

During visiting hours the Getty Villa's Outer Peristyle is bright, green and rich with sunshine. But it doesn't always look so saturated with color. Sunrise and sunset are ideal times to shoot landscape and architecture to get the golds and oranges of the sun rising through the atmosphere, or the pink and purple hues of the sun setting. Even the most subtle shifts in light quality can change an image dramatically.
The Outer Peristyle may appear quiet and calm in these photographs. I didn't think anything more than insects and the occasional hummingbird visited the gardens, but on one early morning I was photographing the sycamore trees when a duck landed on the side of the reflecting pool! He was like a hotel visitor lounging by the hottub…swimming, drinking, perhaps waiting for his mate. The gardeners told me that he came here at the same time every morning with his mate. But she never came. It's a mystery that remains unsolved.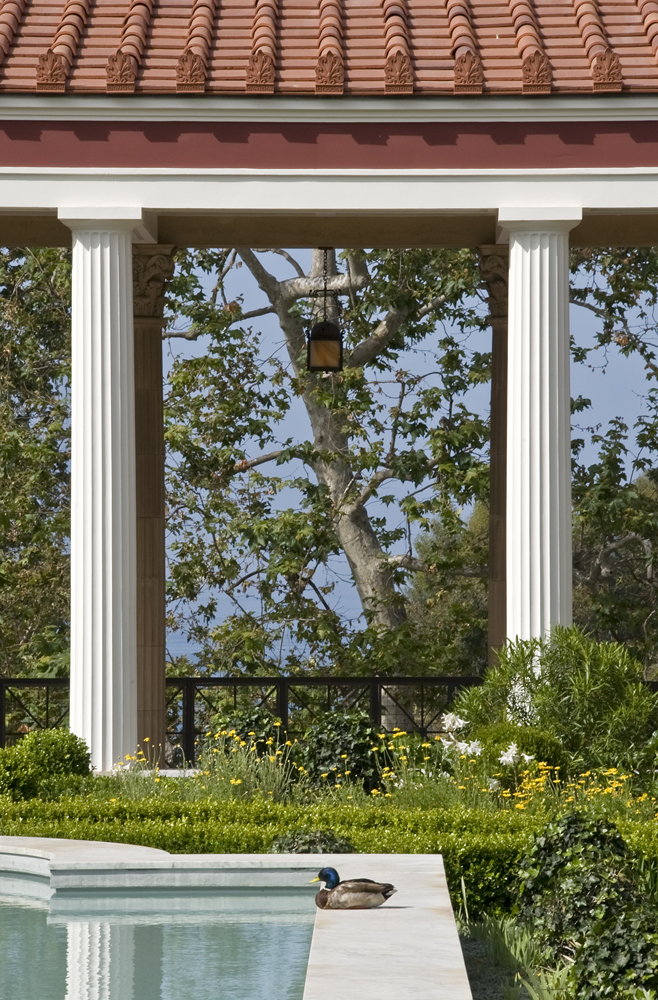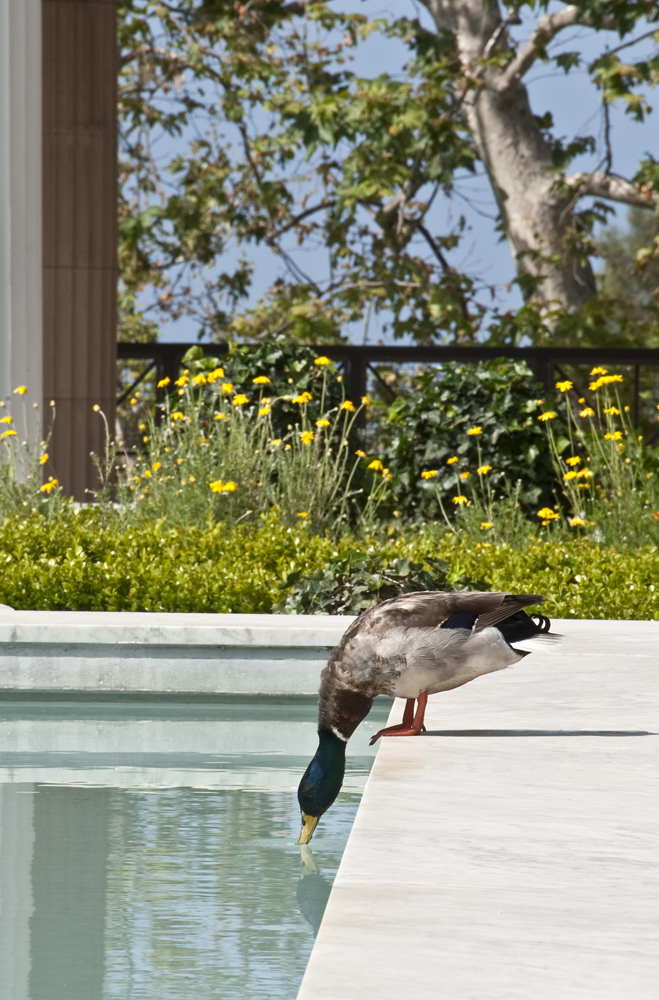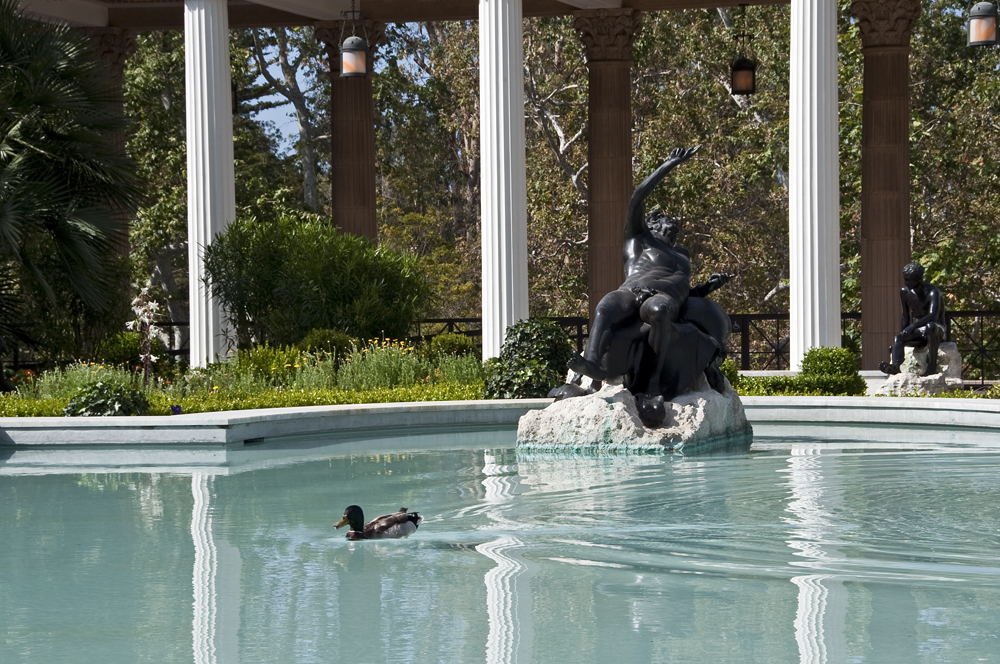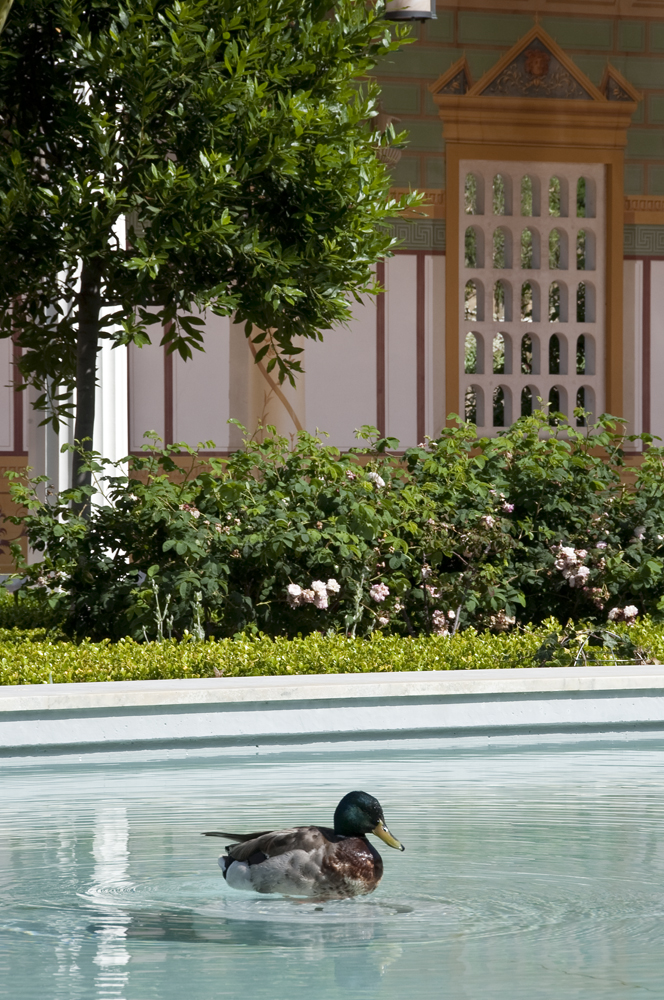 Perhaps it was a tragic love story amidst the art and the gardens that we'll never hear the ending of. We do know that this little guy is welcome to the Getty any day of the week.